'Unified Dakotas (feat. Jeff Parker)' aligns High Pulp with the adventurous music that defined the alternative '90s; a mix of post-rock guitars, head-nodding drums, bright horns and electronics.
Jeff Parker of Tortoise delivers a guitar sound that rings through the song as it transforms from shimmering jazz-funk to dreamy ambience and back.
The upcoming new album by US jazz collective High Pulp, 'Days In The Desert', reveals a band realising their strengths, deepening their own bonds and pushing themselves into a thrilling new sonic vista. A fourth song from the record entitled 'Unified Dakotas' has been released as a single today that features guitarist and composer Jeff Parker, best known for being a member of the revered post-rock group Tortoise, but who is also an esteemed experimental musician working in jazz, electronic, rock and improv groups.

"'Unified Dakotas' was one of the last songs that we wrote for the new album, but it quickly became one of our favourites," explains High Pulp drummer Bobby Granfelt. "If you listen to the trumpet writing you can hear explicit choices and tones inspired by 'Sketches of Spain'; we felt this song called for that colour palette: playful, tense and slightly indignant."
On working with Jeff Parker, he continues: "We have been fans of Jeff Parker – both solo and his work with Tortoise – for years. When thinking about who the right person might be to collaborate with on this track it became abundantly clear once I threw his name out. Jeff's maturity and humility shine throughout this song. It tells a story and feels more like watching someone make a painting than listening to a traditional guitar solo."
During a tour immediately prior to the recording of 'Days In The Desert', the entire band had also become especially enamoured of albums such as 'TNT' by Tortoise and 'Dots and Loops' by Stereolab. "Those records were a guiding light for our process," affirms Granfelt. As a result, individual solos gave way to group interplay: "It became simpler and more accessible, choosing a vibe, an ecosystem to have the listener hang out in," he concludes.'Days In The Desert' features an array of all-star guests that push the High Pulp sound even further out into the ether. They range from Parker and acclaimed saxophonist James Brandon Lewis to Impulse! harpist Brandee Younger and Madlib collaborator/ Brainfeeder OG Daedelus. Working with these musicians draws High Pulp closer to the genre-pushing jazz of Chicago-based International Anthem, a label that the band admires. It also encapsulates their own approach, knowing their musical chops while favouring the immediacy of a great indie-rock song.
High Pulp consists of keyboardist Antoine Martel, a mad scientist with a wall of modular synths and a passion for film scores and abstract soundscapes; keyboardist Rob Homan, whose innate ability to process, deconstruct and reassemble material on the fly borders on the scary; bassist Scott Rixon, a convert from the metal and hardcore world with impeccable pop sensibilities and a selfless ability to serve the song; tenor saxophonist Victory Ngyuen, a Pharoah Sanders acolyte with an ear for urgent, entrancing solos of the highest order; alto saxophonist Andrew Morrill, whose bold tones and fearless harmonic sensibilities have earned him a reputation for dragging the old school into the 21st century; and, last but not least, Granfelt, whose hip-hop and bebop-inspired drumming laid the initial foundation for the entire project.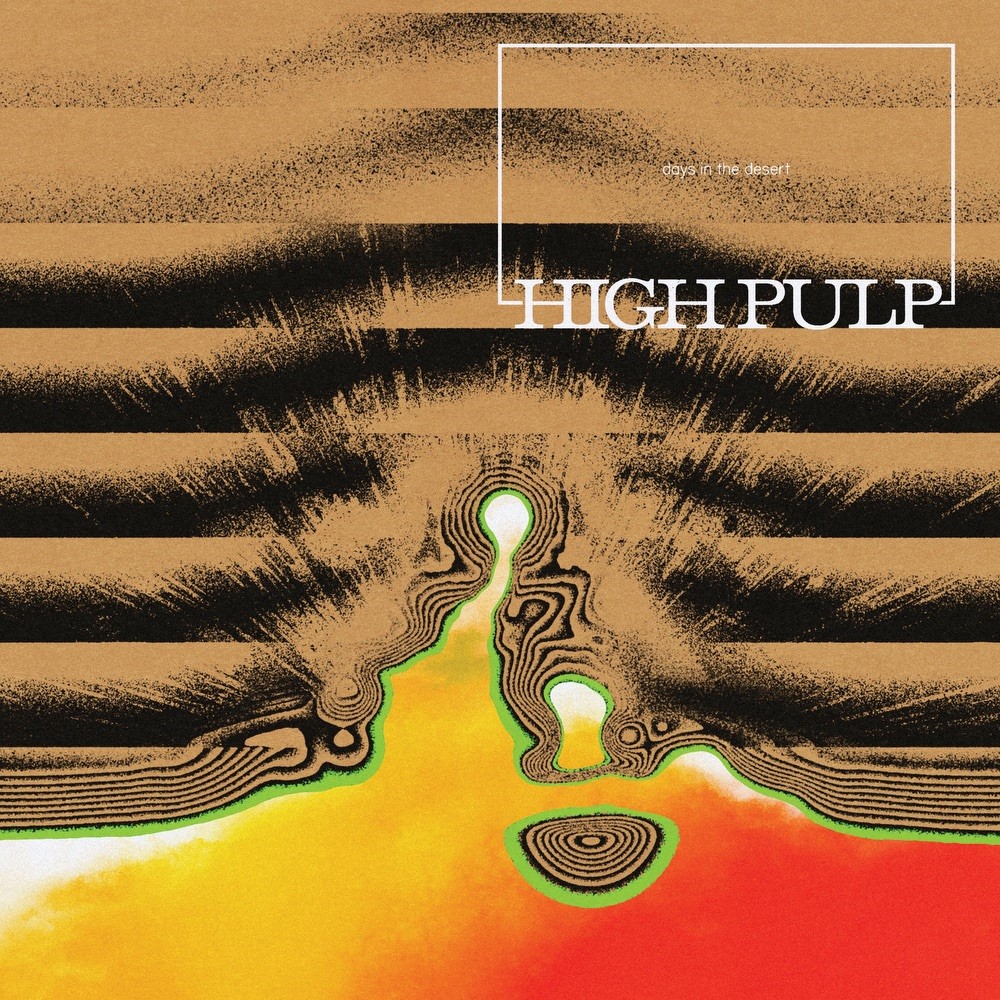 The group's well received second album, 'Pursuit Of Ends' (2022), balanced meticulous composition with visceral spontaneity and performances that were nothing short of virtuosic, fuelled by raw, ecstatic horn runs ducking and weaving their way around thick bass lines and dizzying percussion.
"When you put us all together, our sound isn't so much a fusion as it is a synthesis," explains Granfelt. "There are a lot of personalities coming from very different places in High Pulp. We use it all as fuel to create something that's totally our own."