"The Extreme Sound Of Truth", Head Cleaner's follow-up to 2013's "Of Worms and Men", marks the fourth full-length from Greece's long-reigning masters of grindcore since they formed in the early '00s. 
It showcases the classic, no holds barred grindcore sound that they've not only maintained but continually honed over the past 20 years.
Featuring 11 tracks in almost 25 minutes, Head Cleaner waste no time and remain persistent and ferocious throughout. Tracks like "Cold Machines" and "Mass Production Dream" are just two of the album's most relentlessly devastating, featuring powerful, furious riffs and inhuman, rapid-fire blast beats, while tracks like "Not Like All Of You" and "For Tomorrow's Lesson" show a more mid-paced stomp, containing intense grooves and crushing riffs while maintaining the same level of severity.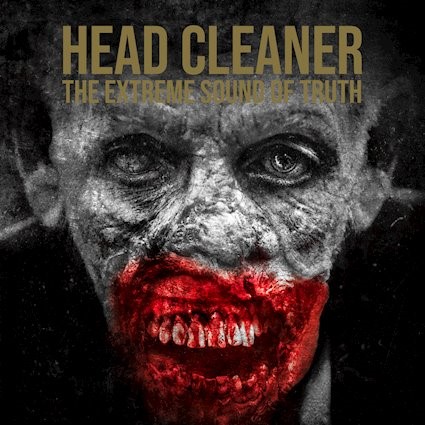 Hailing from Thessaloniki, Head Cleaner have been an important part of the city's extreme underground scene for the last two decades. 
They have eight official releases to their credit, including three full-length albums and two split albums with well-known bands from the local and European scene. They have shared the stage with some of the most influential bands of the genre, such as Carcass, Extreme Noise Terror, Benediction, Pestilence and many more, while in addition to dozens of live performances in Greece, they have also performed at some of the most extreme European festivals, such as Obscene Extreme in the Czech Republic, Bloodshed in the Netherlands and NRW Death Fest in Germany. 
Expect more chaos to be unleashed live in the coming weeks, as Head Cleaner prepares to take "The Extreme Sound Of Truth" to every stage possible throughout Europe.