GOOD BISON Can't Quit The Ghost On New Single "Can't Waste This High".
"After being driven off the road by the ghost, running through the dark desert and stumbling upon a convenience store in the middle of nowhere, our protagonist finds a secluded beach with a fire already burning. Although he knows the ghost cannot be far behind, he simply can't resist the call of the flames and the pounding of the bass. Dancing, drinking, and blinded by lights, he fails to notice the eerie orange glow creeping into the edges of the scene."
So sets the scene for indie-rocker GOOD BISON's grand return with his synth-soaked brand new track "Can't Waste This High." It's the first single off of his upcoming EP Ghost on Mulholland which is set for release independently on February 21, 2023. Following the storyline on a self-penned short story, the song (and the EP as a whole) is an R.L. Stine / Goosebumps-inspired narrative of the protagonist's flight from a ghost who has followed him all his life.
Featuring a mixture of live instrumentation and electronic elements, "Can't Waste This High" was written and recorded in Miami by Good Bison brainchild Pablo Alvarez and Abraham Mendez (Abes), with George Spits handling additional production, mixing and mastering, and Agustin Mas on lead guitar. The repetitive and simple lyrics are a desperate attempt to escape the powerful ghost's looming presence  via immersion in utter bliss, even when it's fleeting.
"Abes and I wrote 'Can't Waste This High,' along with the rest of the EP, over Thanksgiving break in Miami last year. This song was built entirely around the bass riff, and has probably the least amount of lyrics of any Good Bison song ever," says Alvarez. It was originally meant to be an interlude, but once we brought George Spits into the mix we decided it needed to be more. I always knew I didn't want to write a verse for the song because everything that needed to be said was already being communicated by the music."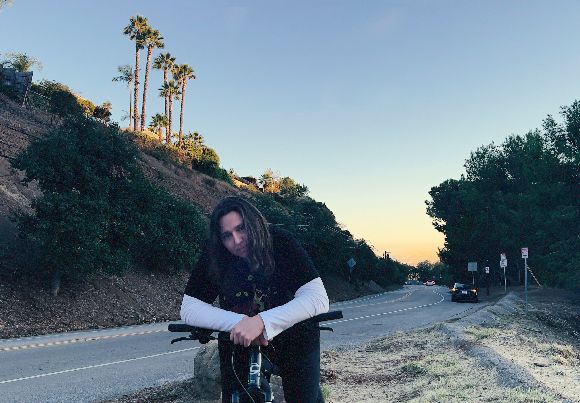 On Ghost on Mulholland, Good Bison takes his sun-soaked indie rock into more serious, sometimes slower directions to match the ghost story at play. However, he still maintains the signature combo of Beck's Odelay, Weezer's The Blue Album, and his unique, fast paced hip-hop delivery that's previously brought him acclaim.

The EP kicks off with "10 Mins Away," a meditation on the  pains of dealing with insecurities and battling through them,  tempered by guitar solos and hooks to bring levity and excitement. "Better Lies" deals with the anguish of denying one's internal pain ("These arguments inside my head they could be televised. No worries, I'm all good, my smile is one of my better lies"). The latin influenced "Haunting" oozes abandon with eerie gusts of wind, sparse guitar, and sudden, disquieting synth swells that situate the listener directly in the protagonist's shoes. This is punctuated by a latin jam breakdown, featuring Pablo singing in Spanish for the first time on the EP, truly embracing his Colombian heritage. The final, contemplative track "I'm Tired of Waiting Come On Home" reflects the protagonist's exhaustion, while also exuding a sense of comfort.  Here, the haunting seemingly  ends, allowing  space for reflection with a relaxing guitar riff.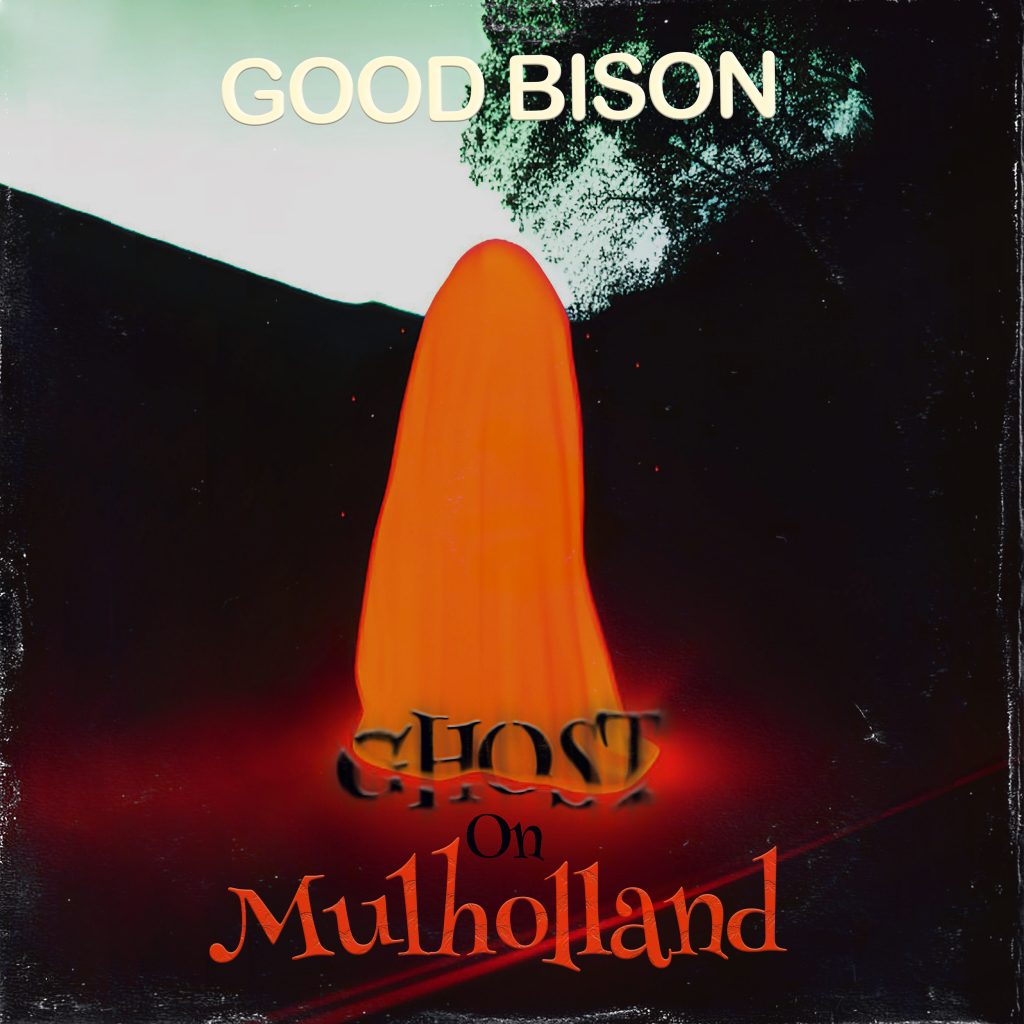 GOOD BISON
Ghost on Mulholland
 
10 Mins Away
Better Lies
Haunting
I'm Tired Of Waiting, Come On Home 
"Abes and I have been working on music together since before Good Bison, and he also produced 'Wavy,' 'Why'd Ya Leave,' and 'Nowhere To Go.' After releasing Scattered Storms in 2021, the two of us began planning an EP, but we decided to hold off until we could be in the studio together," says Alvarez. "Most of our collaborations until now had been long distance, and we wanted to capture the magic we feel when we're jamming together in the same room. Towards the end of last year, I planned a trip to Miami, and basically lived at Abes' house for seven days while we wrote these songs. Early on, the image of a ghost on the beach attached itself to the music in my mind and refused to let go. I already knew the record was meant to be a journey, so I started writing a ghost story that mirrored the EP track by track. Once I had the plot mapped out, I worked with Estefania Krol (the director of KRÖLHAUS) to bring the ghost to life."
"People have a tendency to be extremely hard on themselves, myself included. We criticize, judge, and attack ourselves without reservation. We celebrate the success of others and ignore our own wins," Alvarez concludes about the  themes in his new music. "[We] chastise our shortcomings and belittle our hardships. And I don't think that's okay, so I've been trying to be nicer while still holding myself accountable. There is no right path. Trust yourself. You're doing great, even when you're forced off the road by a ghost only you can see."