GAUPA are pleased to share the third single from their forthcoming album, Myriad, which will be released on November 18, 2022, via Nuclear Blast Records.

Hauntingly atmospheric tune 'Moloken' emerges disguised as an innocent ballad, before it ultimately reveals its dark, heavy core. This is GAUPA at their most introverted, striking in their unpredictability, yet they always find the right moment to let loose and simply let the guitars do the talking.
GAUPA's sophomore album Myriad features eight diverse and exquisitely crafted songs that fluctuate between progressive rock, psychedelic and stoner rock, doom and folk. An eclectic and unpredictable, yet very mature record by a band that is destined to win over any open-minded music enthusiast from each branch the heavy rock spectrum has to offer.
Emma Näslund (vocals) comments:
"Moloken is a Swedish word that according to Google translate means "the moloch". Whether this is true, I can't tell you. It comes down to the concept of Swedish melancholy – to be downcast or to feel small.
This is a highly Swedish thing and I would say it peaks in November when the fire leaves have fallen and the trees are naked, patiently awaiting their winter coat of frost and snow. This is when you really start to feel the darkness. It seeps into every inch of your being. I think this feeling is captured in this song, which is not really a happy go lucky tune. Whether it comes from you, the world, a strung out relationship or just the weather isn't really important. There is just this feeling. But as soon as the snow sets, the sky lightens and another wave of hope enters."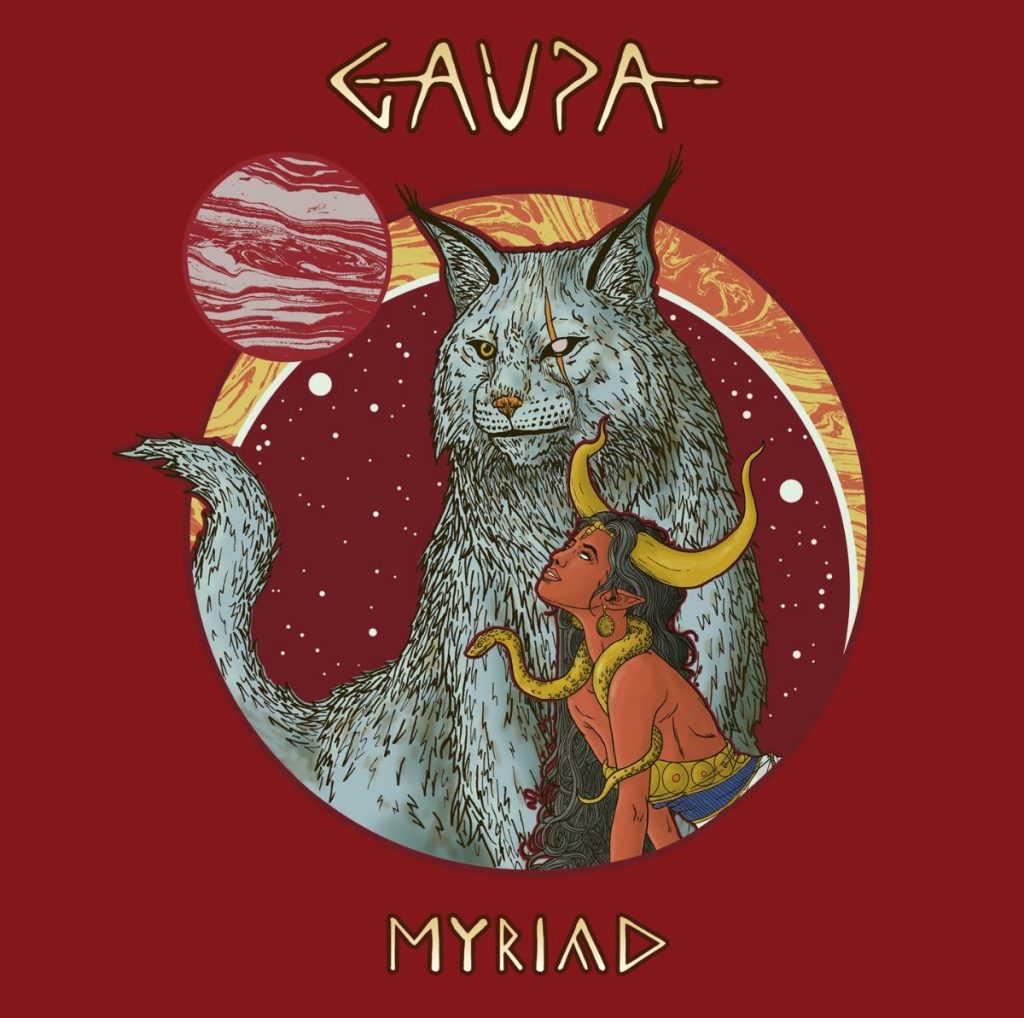 With surreal lyrics, an energetic, very unique singer, and an addictive sound that combines progressive stoner rock with doom, folk and psychedelic rock influences, GAUPA released their self-titled debut EP in June 2018 and have since made a name for themselves in the international underground rock scene. The GAUPA EP was well received and led to the band playing one of their first live performances at Scandinavia's biggest rock festival, Sweden Rock. Releasing the EP on vinyl via Kozmik Artifactz in October 2019, the band and went on to play a solid number of shows and festivals. Critics were impressed, not only by the studio recordings and their diverse and complex arrangements, but also by the level of intensity the band displayed live. 
 
In April 2020 GAUPA, which means "lynx" in Swedish, followed up their debut EP by releasing their first full length album, Feberdröm. In 2021, GAUPA re-entered the studio to record their second full-length album Myriad, which will be released on November 18th 2022. 


GAUPA are:
Jimmy Hurtig – Drums
Daniel Nygren – Guitars
Erik Sävström – Bass
Emma Näslund – Vocals
David Rosberg – Guitars