Fast-rising pop singer and songwriter Gabi Sklar shares her new single, "Thank God," out today on all streaming platforms.
Following recent hit singles like "Good Kisser" and "Pardon My French," "Thank God" once again showcases Gabi's captivating voice, blissful melodies, and soul-baring lyricism. 
"Thank God" is a cathartic release of emotion packaged into a stunning pop ballad. With her effortless vocal command, Gabi sings about leaving a toxic relationship and finding freedom and self-assurance on the other side. 
"'Thank God' is that first breath of fresh air after coming out of a toxic relationship," she says. "It's not only about coming to terms with that destructive period in your life ending, but it's also about beginning the process of healing your relationship with yourself."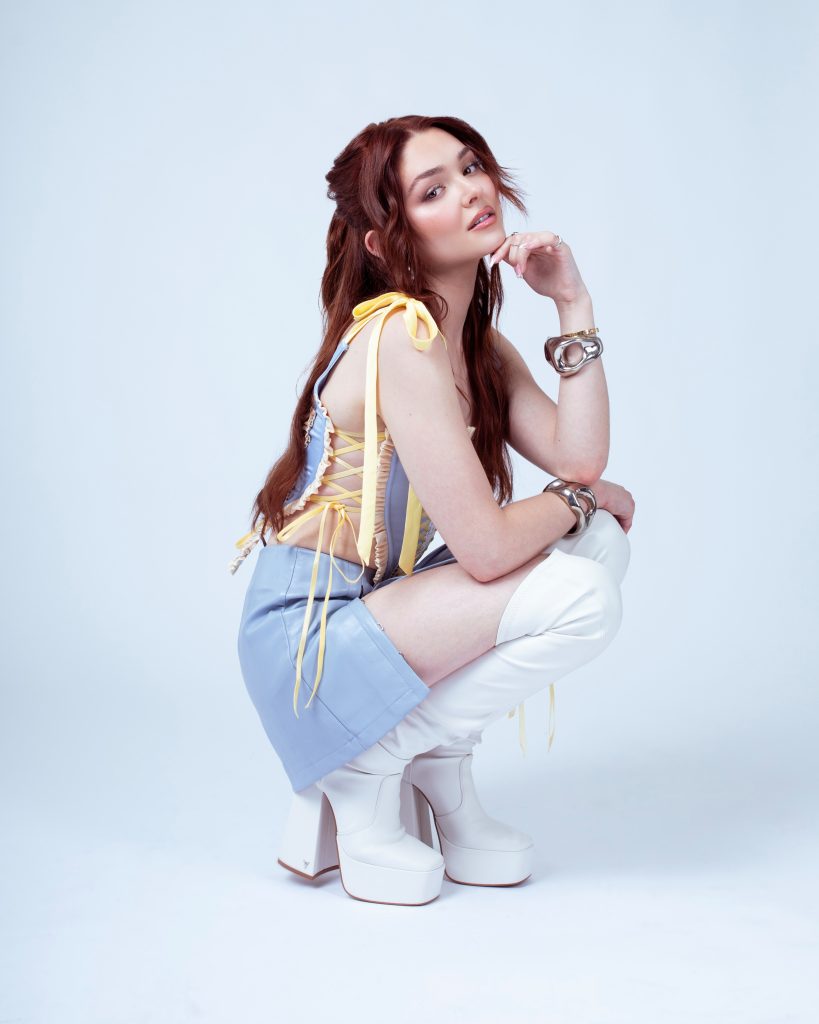 Capturing the hearts of millions with her powerful vocals and dynamic songwriting, 23-year-old Gabi Sklar has quickly emerged as one of pop's most exciting new acts. With only a handful of singles released so far, the New York-based singer and songwriter already has a committed fanbase – 3.5M TikTok followers & 1.1M Instagram followers – who are eager to hear more.
Gabi works closely with Grammy Award-winning multi-platinum producer Tommy Brown at Champagne Therapy Music Group, and has also worked with legendary songwriters like Diane Warren, Isabella Sjostrand, JP Saxe, Sam Romans, LionChild, Njomza, Boy Matthews, and 8ae. Continuing her evolution into undeniable pop stardom, Gabi has been actively trained by vocal coach Don Lawrence (Lady Gaga, Mark Ronson), choreographer Laurie Ann Gibson (Lady Gaga, Diddy), and performance coach KJ Rose (Lil Nas X).