June 24, 2022 will see new melodic power metal act, FALLEN SANCTUARY, featuring Georg Neuhauser (Serenity) and Temperance guitarist Marco Pastorino, release their first full-length album, entitled Terranova, with AFM Records.
Neuhauser and Pastorino became friends in 2018 during a joint tour and soon realised that they pretty much share musical idols and tastes. FALLEN SANCTUARY also features permanent drummer Alfonso Mocerino and bassist Gabriele Gozzi, who will complement the band live on stage.


Neuhauser reveals: "Marco and I often got talking at night on the tour bus to the next show with Serenity and Temperance. It was amazing that we have so many favourite bands in common. And since we also get along really well on a personal level and live only a four-hour drive apart, we came up with the idea of releasing an album together some day."
The dedicated power and melodic metal fan should be pleased that they did after all, as previously-released singles "Broken Dreams" and the album title track already proved to be epic examples of an exceptional, new band. In support of their upcoming debut release, today FALLEN SANCTUARY shared a third single and music video, for "Now And Forever"!
"Now And Forever is the perfect mix between our love for power metal and big choirs with catchy melodies," Marco comments. "If you are fans of guitar solos and up tempo, this song is for you! We really can't wait to jump on stage to play this track!"
FALLEN SANCTUARY is:
Georg Neuhauser (Vocals)
Marco Pastorino (Guitar)
Alfonso Mocerino (Drums)
Gabriele Gozzi (Bass)
Terranova was produced by Neuhauser / Pastorino, and was recorded at the Groove Factory Udine, Italy and Rec.-It Telfs in Austria, and was mixed and mastered by Jan Vacik at the Dreamsound Studios in Munich, Germany. Slated for a release on June 24, 2022 through AFM Records, the album pre-sale is available at THIS LOCATION!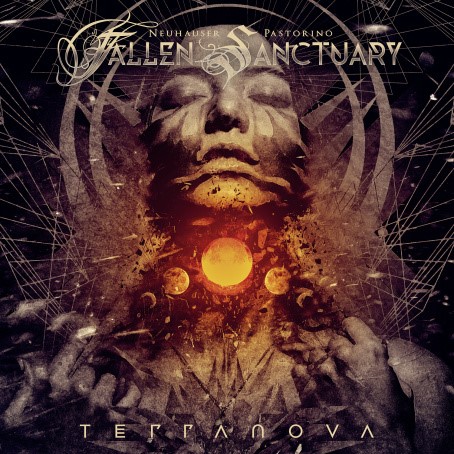 Terranova Tracklist:
01. Terranova
02. Now And Forever
03. Broken Dreams
04. Rise Against The World
05. To The Top
06. Destiny
07. I Can't Stay
08. Trail Of Destruction
09. No Rebirth
10. Bound To Our Legacy
11. Wait For Me