Irish psychedelic / electronic pop sextet – EXTRANAUTS – have revealed their latest offering "Everybody in the Nite", taken from their upcoming debut album 'The Alchemist' (out 2 June 2023).
With its disco-fied beats, elasticised basslines, and psychoactive electric guitars, "Everybody in the Nite" follows "Lazarus" as an illuminescent new insight into Extranauts' upcoming debut album. 
An anthem designed-for and inspired-by those hedonistic nights out that make life worth living, frontman and songwriter Keith O'Neill explains of the new single: 
""Everybody in the Nite" is an ode to the escapism of nightlife and club culture. Sex, drugs and rock'n'roll have always gone hand-in-hand because they are all ways for us to temporarily lose ourselves and forget about our lives. The track is a celebration of that hedonism." 
Driven by decadent rhythms that writhe and warp like bodies emerging from the fog on a packed-out dancefloor, it's a song whose lyrics and sonic hallmarks have been carefully crafted to celebrate the euphoric essence of club life at its peak. As Keith adds:
"Every Saturday night pubs and clubs are filled with sweaty masses of people trying to find themselves or lose themselves. Music is our religion and the dancefloor is our place of worship. When it feels this good we don't need faith to believe."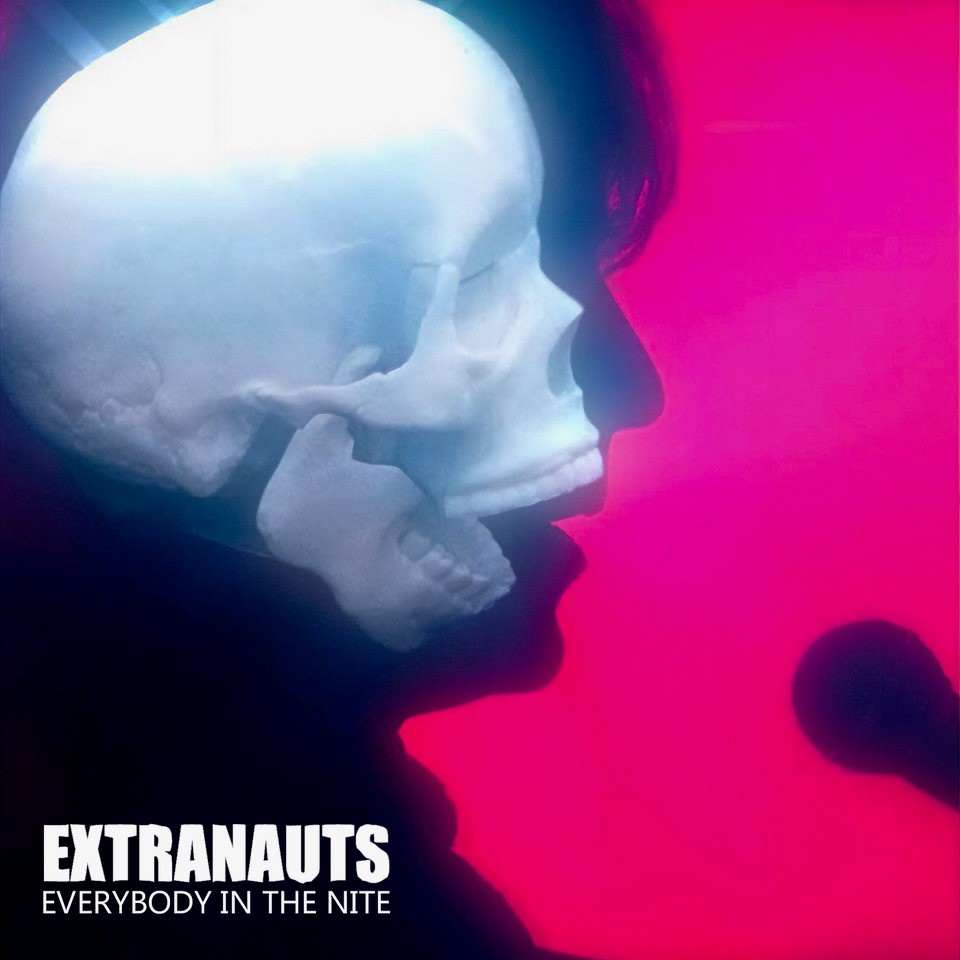 Recorded at Grouse Lodge Studios in Westmeath, Ireland with producer Jagz Kooner  (Primal Scream, Kasabian), the new track also touches down alongside an equally trippy official video. With swirling, surreal visuals contorting in prismatic technicolour, you can watch the video here.
"Everybody in the Nite" follows lushly layered recent release "Lazarus" as a second taste of what to expect from Extranauts' upcoming debut album 'The Alchemist', which is set for release on 2 June 2023. Packed-out with anthemic floor-fillers, the album was also produced by Jagz Kooner (Primal Scream, Kasabian, Andrew Weatherall), who was able to capture the band's immense live energy in dazzling technicolour.
EXTRANAUTS ARE:
Keith O'Neill (Lead vocals & guitar)
Alan Stacey (Backing vocals & guitar)
Peter Vogelaar (Bass)
Peter Sauvage (Drums)
Edward O'Neill (Keys & brass)
Tom Coady (Percussion)
Taking inspiration from '60s psychedelia just as much as it does dance music, the band's debut long-player sees Extranauts wearing their influences proudly on their sleeves. Funnelling a rich amalgam of genres, styles and sounds into thirteen tracks, the album swings from retro-tinted indie-rock cuts like "Uptight" and the twangy "Liquidator", to more kaleidoscopic moments like "Lazarus", and the jangling, groove-laden "The New Age Of Innocence". 
Alongside "Everybody in the Nite", the album also features previous releases "Slow Robot", "We Used To Dream", "It's About Time" and "Debonair" — all of which are available to hear now.
Boasting a breadth of influences, earworm worthy hooks, and catchy funk-fuelled melodies in aplenty, the long awaited release of 'The Alchemist' marks just one small step for Extranauts, and one giant leap into a vibrant, technicolour universe of sounds to come…