Hold on tight, metalheads, because Germany's metalcore sensation, ESCAPE FROM WONDERLAND, just landed a worldwide record deal with Drakkar Entertainment/Soulfood Music.
The quintet, formed in 2012, but then reassembled in 2016, made quite an impression with their self-titled debut EP back in 2019, earning them a legion of devoted fans.
Having shared the stage with heavy hitters such as Attila, Emil Bulls, and Veil of May, ESCAPE FROM WONDERLAND has been eagerly preparing for their forthcoming full-length album. However, the band is not one to keep their fans waiting, having recently unveiled the music video for their latest single, "Dissimulate."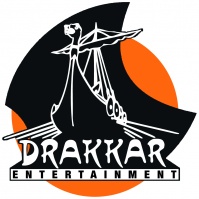 In an official statement, Drakkar Entertainment label manager, Maximilian Föse, expressed his excitement for the partnership, saying that ESCAPE FROM WONDERLAND had something unique and special. Well, color us intrigued, Maximilian!
The band itself couldn't be more thrilled about the new deal, stating that it was a big decision but one that would allow them to focus on what they do best: making music and putting on electrifying live performances. It seems like a match made in metal heaven.
So, get ready to enter the dark and twisted world of ESCAPE FROM WONDERLAND because this is only the beginning, and we can't wait to see what these guys have in store for us next.