Hailing from the labyrinthine cultural tapestry of San Francisco, sonic maestro E.G. Phillips unfurls a tantalizing new auditory morsel entitled 'It Ain't Good to Be in Love With You'.
The track paints a velvety mosaic of jazz hues, exuding an intimate, Nick Cave meets Tom Waits, confessional quality, a distinctive trait of Phillips' song-smithing.
Our first intoxicating sips of Phillips' soon-to-drop 'Outlaw The Dead' EP are expertly distilled by the deft hands of Chris McGrew and Jaimeson Durr, a Billboard-topping sound wizard whose clientele roster boasts Sammy Hagar, Joe Satriani, and Hope Sandoval.
Phillips, originally sowed his roots in the heartland of the Midwest, however, the siren call of the West coast eventually lured him to the golden embrace of the Bay Area at the dawn of the new millennium. In San Francisco's vibrant open-mic circuit, and amidst the eclectic atmosphere of the Bazaar Cafe, he found his artistic abode.
Backed by the rock-steady harmony of Ducks With Pants, Phillips concocts a fusion of lyrically potent ballads, spiced with his idiosyncratic blend of humor and silver-screen-worthy visuals. His compositions serve as a cheeky, yet astute commentary on the tumultuous intricacies of love and the maelstrom that is existence.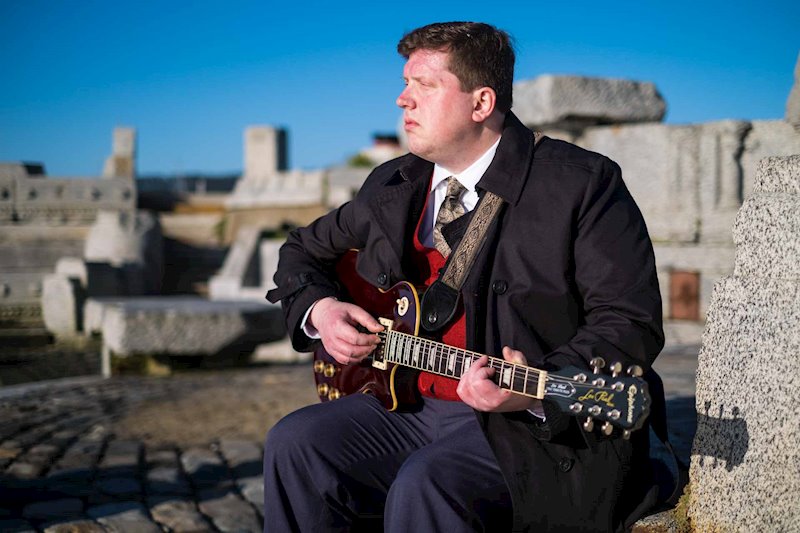 "A few years ago, San Francisco found itself under a veil of orange apocalyptic skies, something the East Coast recently experienced as well. The weirdness of that experience was what got this song started and as I was writing the first verse the phrase "the last words that I heard from your lips" was just one of those things that seems to come out of nowhere, but immediately feels right and tells you were the song needs to go, with an implicit question that needs to be answered before it's over," says E.G. Phillips.

"Although it leads with a slyly and subversively distorted guitar, with its soulful B3 organ, lushly stacked horns, and a seering tenor sax solo that really "digs in", this track feels like a throwback to the big band era. No points will be awarded for guessing the 1960s sitcom from which I cribbed the chords for the chorus."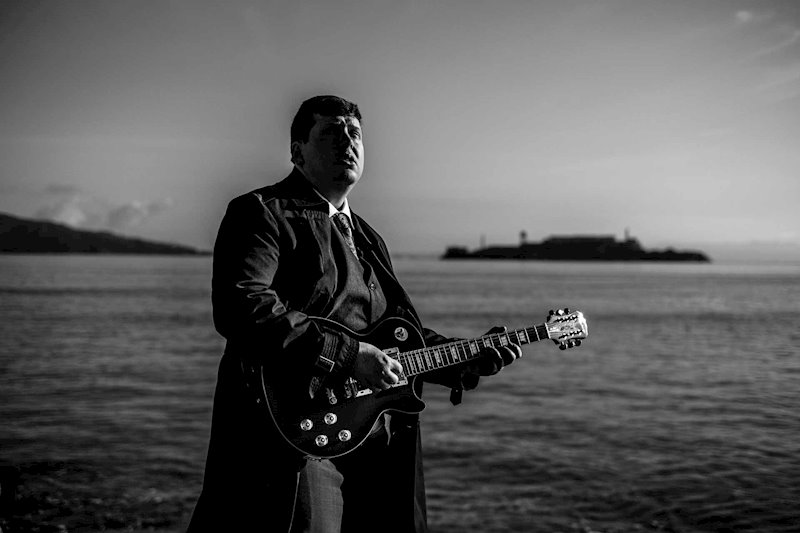 The track, despite opening with a deceptively distorted guitar, reverberates with the soul of a B3 organ, layered horns, and a scorching tenor sax solo. It feels like a nostalgic nod to the grandeur of the big band era. Its essence is a cocktail of influences, from Duke Ellington's jazz elegance to the lyrical prowess of Bob Dylan and The Kinks, with a splash of satirist Tom Lehrer for good measure.
Steeped in rich history, the Hyde Street Studios' Studio C, fondly known as Wally's HydeOut, is where the EP was meticulously crafted. This hallowed haven has been the backdrop for some of music's most illustrious acts including Herbie Hancock, Santana, Grateful Dead, Green Day, and Dead Kennedys.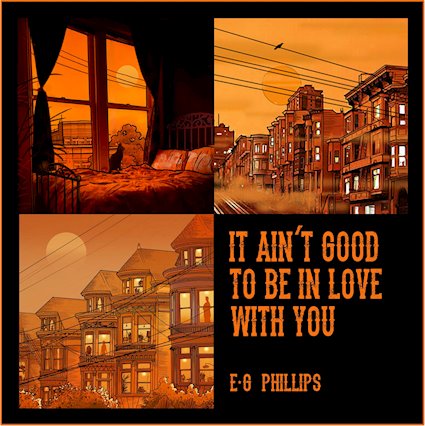 From July 14, 'It Ain't Good to Be in Love With You' can be discovered on premier music platforms like Spotify, Apple Music, and Bandcamp. Loyal fans and new listeners alike can delve into Phillips' impressive musical repertoire. And to add to the celebrations, Phillips will grace the Bazaar Cafe stage in San Francisco on August 6, in homage to this much-anticipated release.