Like a creature emerging from the darkest depths of the musical abyss, Distorted Force graced our planet in 2008 from their birthplace in Thessaloniki, Greece.
Picture them as fascinating audio alchemists, perpetually brewing a chaotic cauldron of expansive progressive metal—a heady potion characterized by substantial runtimes, capricious song structures, and wildly fluctuating moods.
Being part of the world of progressive metal, the band has not been afraid to shake things up. Their musical footprints have led them down an increasingly heavy and complex path, infusing their sound with a distinctive gravitas that is hard to ignore.
The year 2010 witnessed the band's first audible offspring, an eponymous EP that whet the appetite of the dark music cognoscenti. They then graced our ears with "A Dead Man's Dream" in 2011, a work exhibiting unmistakeable echoes of Porcupine Tree and Anathema. 2012, however, heralded a significant metamorphosis. With a revamped line-up, they released "Depersonalization", a brooding behemoth boasting a heavier sonic palette which has since become their signature style.
January 2013 bore witness to their evolution with the release of "Fields in Desolation", an offering brimming with nascent progressive metal elements that would only blossom further over time. The year 2014 saw the launch of "Taken by Force"—an album, which, staying true to its name, blazed down the same progressive metal path their previous works had so painstakingly chiseled.
The pièce de résistance, "Curves of Sidereal Cosmos," saw the light in May 2018. Their inaugural concept album, it received adulation from the notoriously fickle music press worldwide, becoming a symphony praised in all corners of the globe.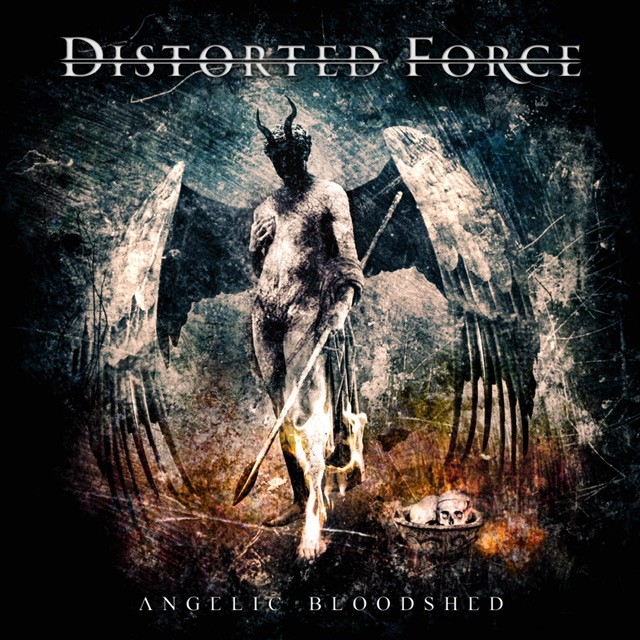 Since their inception, Distorted Force has lit up stages across Greece and Europe, spreading their idiosyncratic sound like a particularly stubborn musical plague.
As the world spun into the year 2023, the band unveiled their seventh masterpiece, the aptly named "Angelic Bloodshed" on May 22nd. This sonic beast is their most weighty offering to date, marking a new zenith in their rich musical legacy.