Oslo-based art rock/pop band Dim Gray have issued a second live video ahead of their late summer tour with Big Big Train.
Incorporating two of the group's early songs, 'Closer' and 'Ráth', the new clip was filmed at the Boerderij venue in the Dutch city of Zoetermeer in September 2022, which coincidentally will host Dim Gray again for the first date of the upcoming tour.
The studio versions of both 'Closer' and 'Ráth' can be heard on 'Flown', the band's stunning 2020 debut album, which vocalist/keyboardist Oskar Holldorff states "was released into what felt like a vacuum in the early months of the pandemic. To now be able to play these songs to great audiences in some fantastic venues across Europe feels a little surreal and immensely satisfying."

Guitarist/vocalist Håkon Høiberg concurs, adding that "playing 'Closer' and 'Ráth' in one sequence is such a fun journey. To us it encompasses a lot of what our music can sound like."
The upcoming tour with Big Big Train also sees the return of regular Dim Gray live personnel Milad Amouzegar (guitars and keyboards) and Kristian Kvaksrud (bass).As well as performing fourteen dates together, Dim Gray will make a brief mid-tour diversion into northern Italy to play at the 2Days Prog +1 festival in Revislate on 2nd September. The tour will conclude with three UK shows.
Dim Gray lead vocalist and keyboardist Oskar Holldorff also became a permanent member of Big Big Train in early 2023.
DIM GRAY  |  LIVE 2023
26.08.23  ZOETERMEER (NL) Cultuurpodium Boerderij *
27.08.23  HAMBURG (DE) Markthalle *
28.08.23  GOTHENBURG (SE) Stora Teatern *
29.08.23  OSLO (NO) Cosmopolite *
30.08.23  STOCKHOLM (SE) Fryshuset Klubben *
31.08.23  COPENHAGEN (DK) Viften *
02.09.23  VERUNO (IT) 2Days Prog + 1 Festival
03.09.23  BASEL (CH) Z7, Pratteln *
05.09.23  REICHENBACH (DE) Neuberinhaus *
06.09.23  COLOGNE (DE) Carlswerk Victoria *
07.09.23  ASCHAFFENBURG (DE) Colos-Saal *
08.09.23  STUTTGART (DE) Mozart-Saal *
10.09.23  EDINBURGH (UK) Queen's Hall *
11.09.23  BIRMINGHAM (UK) Town Hall *
12.09.23  LONDON (UK) Cadogan Hall *
* as special guests of Big Big Train 

tickets available via Dim Gray official site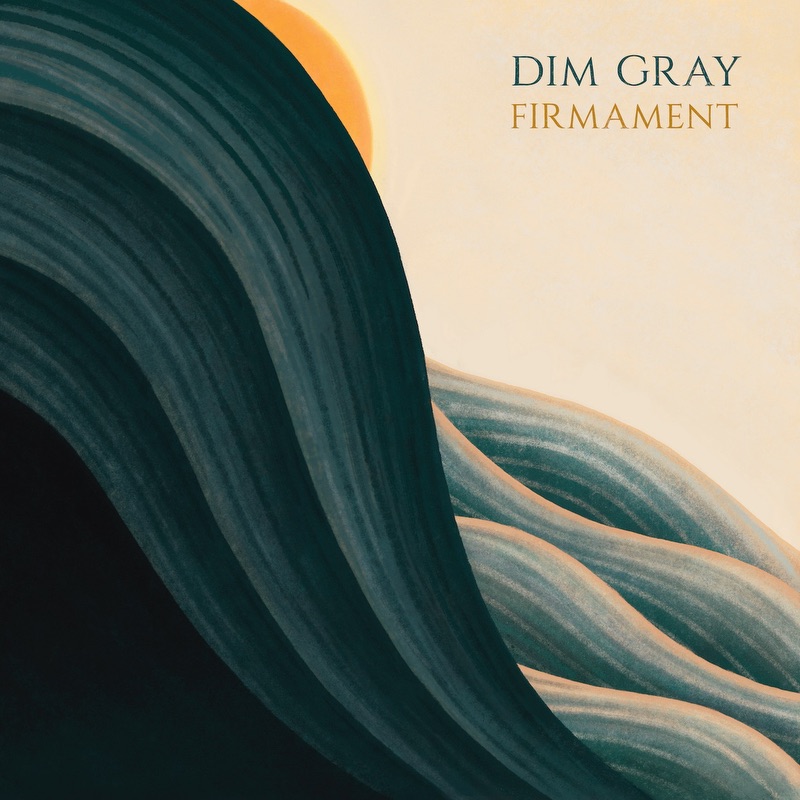 DIM GRAY
FIRMAMENT
the acclaimed album
out now
(English Electric Recordings)
Presenting twelve vivid, direct and melody-driven songs, 'Firmament' is bursting with life and colour and leads listeners through an intricate recipe of lush electronics, strings-infused chamber pop, evocative indie-folk and grandiose art rock. An ambitious artistic statement, the album will appeal to fans of artists such as Radiohead, Steven Wilson, Beach Boys and Agnes Obel.

Dim Gray is comprised of guitarist Håkon Høiberg, singer/keyboardist Oskar Holldorff and drummer Tom Ian Klungland. Formed in Oslo when all were studying, all three members have contrasting musical backgrounds in genres as diverse as black metal, rock, blues, folk and film music, but the fusion of all these influences has created their own distinctive sound.

Their debut album, 'Flown', was released digitally in 2020. A concept work that intertwined song narratives to deliver a continuous story relating a vivid tale of loss and loneliness so relevant to that time, it offered beautifully quiet, intimate moments offset by huge, colourful soundscapes. It was subsequently released on 2xLP and CD formats in 2021, receiving rave reviews.