Get ready to embrace the dark, visceral sounds of CRAVING, the epic extreme metal trio hailing from Germany.
Their latest offering, "Gods Don't Negotiate", featuring a blazing guest guitar solo from CRADLE OF FILTH's Marek "Ashok" Šmerda, is sure to give you goosebumps. This powerful single is just a small taste of what's to come from their fourth studio album, "Call Of The Sirens", set to drop on May 19th via Massacre Records.
With "Call Of The Sirens", CRAVING pushes the boundaries of their signature sound, melding melodic black metal, melodic death metal, and traditional heavy metal into a stunning masterpiece. The album contains eight riveting core tracks and two bonus covers, featuring lyrics in four different languages – German, English, Russian, and Ukrainian. Along with Marek "Ashok" Šmerda, the album boasts several other high-class guest musicians, taking the project to new heights.
When asked about "Gods Don't Negotiate", the band had this to say: "Have you ever tried to negotiate with a person suffering from a God complex? Our hint for you: Don't even try to. You will only end up tricked, damaged, or cold dead and gone because Gods Don't Negotiate!" This single is a fast-paced, adrenaline-pumping ride that will leave you breathless. Marek "Ashok" Šmerda's blistering guitar solo is the icing on the cake, adding a layer of complexity and depth to an already impressive track.
The album's themes are inspired by events in the band's lives and the world around them. As our society becomes increasingly psychopathic, "Call Of The Sirens" takes listeners on a metaphorical journey, following the irresistible voices of the mythical creatures known as the sirens, who lured people to their doom. This album is not for the faint of heart, but for those who crave something truly extraordinary.
Led by Ivan Chertov, CRAVING's lineup includes the highly talented guitarist Jonas Papmeier and one of the best metal drummers from Germany, Wanja "Nechtan" Gröger, who holds the unofficial world record for playing blast beats at 250 bpm for over 20 minutes straight. The album was produced by the band and mixed by Christoph Brandes at Iguana Studios, known for his work with Necrophagist, Finsterforst, The Spirit, and Imperium Dekadenz. The cover artwork was once again created by the band's long-term friend and designer Andrej Bartulović / All Things Rotten.
In summary, "Call Of The Sirens" is a breathtaking album that showcases CRAVING's artistic brilliance and musical prowess. With Marek "Ashok" Šmerda's guest guitar solo on "Gods Don't Negotiate", this album is sure to satisfy even the most demanding metalhead's appetite. Get ready to embrace the dark side and join CRAVING on their epic journey of violence, rage, and sheer musical excellence.
Tracklist:
1. Mich packt die Wut
2. Call Of The Sirens
3. Death March
4. Maiden Of The Sun (Дева Солнца II)
5. Blood Ov Franconia
6. Gods Don't Negotiate 
6. Prayer For The Rain
7. Star By Star
8. El Diablo (Elena Tsagrinou Cover)
9. Shum (Go_A Cover)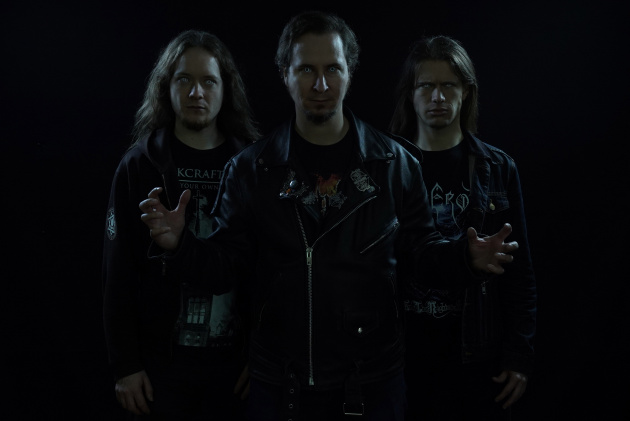 Album Line-Up:
Ivan Chertov – Vocals, Guitars, Orchestrations
Jonas Papmeier – Guitars
Leonid Rubinstein – Session Bass
Wanja Gröger – Drums
Guest Musicians:
Michelle Bouma: Vocals on "Call Of The Sirens"
Esther Sarai Devries: Vocals on "Call Of The Sirens"
Theresa Winterhalter: Vocals on "Death March"
Anita Janukiewicz: Vocals on "Shum"
Marek "Ashok" Šmerda (Cradle Of Filth): Guitar solo on "Gods Don't Negotiate"
Fabian Mofid: Orchestrations on "Prayer For The Rain"