CLIFTON 2.5 – has unveiled a radiant new single "Under Attack".
The track is taken from what will be her debut EP release, 'Outskirts of Nowhere', due 14 April via Leafy Outlook.
A glistening alt-pop track that blends tender vocal harmonies with lush electronic textures, "Under Attack" arrives as Clifton 2.5's debut original single, following the release of reworked covers of Bombay Bicycle Club's "Always Like This" and Go West's "King of Wishful Thinking" earlier this year. 

Stemming from a memory Clifton 2.5 had of being at school and experiencing relationships for the first time, the artist explains:
"This song is about the idea of preserving part of yourself in a relationship, not letting everything go at once but keeping your mind separate from the demands of a relationship until you find someone who you can really trust."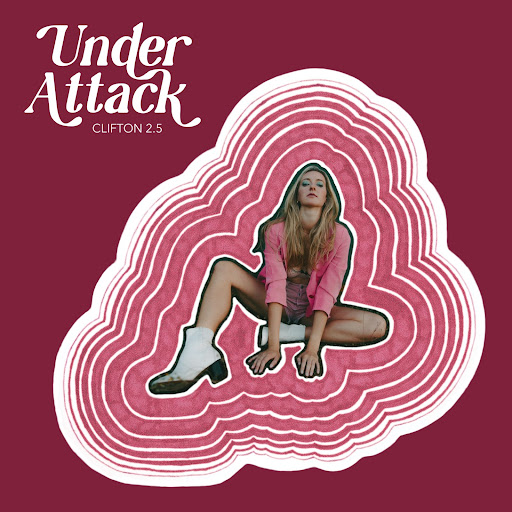 CLIFTON 2.5 – RELEASES NEW SINGLE: "UNDER ATTACK"
ON ALL SERVICES  HERE
DEBUT EP: 'OUTSKIRTS OF NOWHERE' OUT 14 APRIL VIA LEAFY OUTLOOK
"Under Attack" also arrives alongside the announcement of Clifton 2.5's debut EP 'Outskirts of Nowhere'. Set to land on 14 April via Leafy Outlook, the four-track release was produced by Ross Dorkin (Beatenberg) and features three previously unheard tracks.

Spanning a wide range of both genre and influence, the EP includes "Crossed Lines", a song about "how it feels to let love go" that was recorded using a half-broken electric organ found in the studio; "Are you singing to me?", a retro-tinted cut about "standing in the audience watching someone sing and believ[ing] that their message is meant for you alone"; and the EP's assured title-track "Outskirts of Nowhere", a piece inspired by the acclaimed novel 'Where the Crawdads Sing' and the first song Clifton 2.5 ever recorded.