Following two groundbreaking albums ('Reproduction' and 'Travelogue'), the original line-up of Sheffield-based The Human League split in half in late 1980.
The two primary musicians in the group, Martyn Ware and Ian Craig Marsh, formed a new production company – British Electric Foundation (B.E.F.) – and signed a deal with Virgin to write and produce up to six albums a year. The artists they were to produce would include Heaven 17, their own new band formed with vocalist Glenn Gregory.
B.E.F. would also release their own material, commencing with the largely stark, moody, cinematic-sounding electronic music on this collection, which was issued in various permutations in 1981-82. Its initial release was a limited edition numbered eight song cassette entitled 'Music for Stowaways', with 'Stowaways' being a reference to the original name for the then-new Sony portable cassette player – later renamed the Walkman – which allowed owners to "design a soundtrack for your everyday life for the first time and have it playing while you walked around."
"That became the theory behind 'Music for Stowaways'," explains Ware. "It was about how you could play your music and change your mood wherever you were. Basically, the Walkman liberated music. And there we were at the sharp end with this cassette-only release."
Tracks from 'Music For Stowaways' can be heard in a unique 3D sound array during a special event being held in the Octagon Centre in Sheffield on 6th May, where Martyn Ware (B.E.F.) will perform with guests that include Steve Davis, Kavus Torabi and Michael J York (The Utopia Strong), Richard Norris (The Grid) and more.
buy tickets
The cassette was followed by a seven song LP, 'Music For Listening To', which had a slightly different tracklisting, while other B.E.F. music was utilised for B-sides of early singles by Heaven 17.
Recorded by Martyn and Ian directly after their departure from The Human League, some tracks on 'Music For Stowaways' had evolved from other recordings they were working on at the time. These included 'Groove Thang' (an instrumental version of the debut single by Heaven 17 released on the same day as the cassette), plus 'The Old At Rest', which derived from a version of Jimmy Webb's 'Wichita Lineman', their very first recording with Glenn that would subsequently appear on the 1982 B.E.F. cover versions album 'Music of Quality and Distinction, Volume One'.
Supporting musicians on 'Music For Stowaways' included Adi Newton of Clock DVA (who had been a member of The Future with Martyn and Ian pre-Human League) on the track 'Uptown Apocalyse', with John Wilson (who provided guitar and bass for Heaven 17) appearing on 'Groove Thang'.

The innovative sounds heard on 'Music For Stowaways' were an inspiration to many aspiring electronic artists at the time of its release. In 2013, Moby declared it to be one of his favourite albums, while Uncut magazine included it in a list of the '50 Greatest Lost Albums of All Time' two years later.
Original press release | 5th March 1981
BUILDING AN ELECTRONIC FOUNDATION
When the highly acclaimed and innovatory Human League lost their two resident synthesiser players, there was much speculation as to what the departing duo, Ian Marsh and Martyn Ware, would be up to when they promised to set themselves up as a production company. The ambitious production project eventually manifested itself as The British Electric Foundation, with the stated purpose of being involved in a variety of production and recording ventures, the first of which is Heaven 17.

Heaven 17 is Marsh and Ware with vocalist Glenn Gregory, and next Friday (13) Virgin releases a 7″ single '(We Don't Need This) Fascist Groove Thang' together with the simultaneous release of an extended 12″ version. An exciting electro-funk number, it heralds an intriguing change of direction from the familiar sound of The Human League. An album is currently being recorded by the band.

Under their own British Electric Foundation banner, B.E.F. also release on the same day their debut album, although it is only being released on cassette. Appropriately it's titled 'Music For Stowaways'. Both these projects show that Marsh and Ware, with the assistance of various outside musicians, are moving into a unique field of recording and producing which could well act as an inspiration for other musicians with similar aspirations, just as the original Human League proved such a pacesetter for people like Gary Numan and Orchestral Manouvres [sic] In The Dark.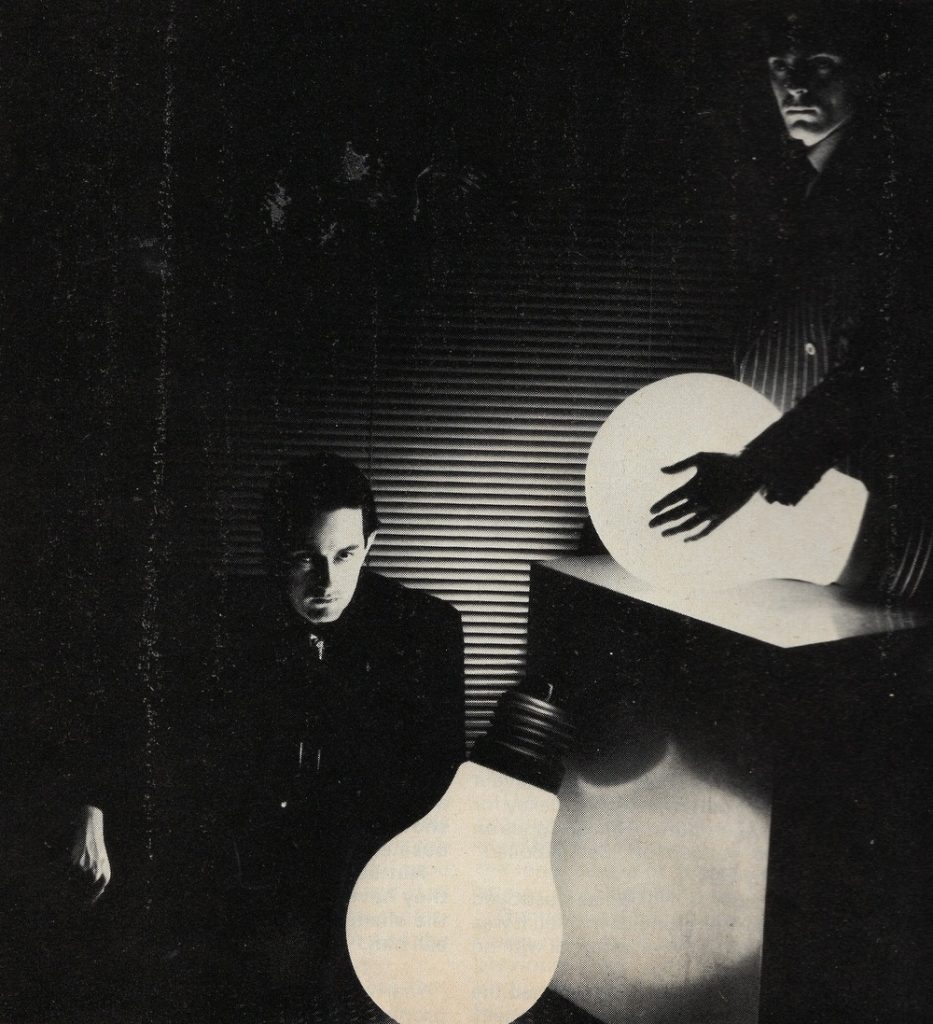 MUSIC FOR STOWAWAYS
LP | CD REISSUE
TRACKLISTING
A1 | 1  B.E.F. Ident *
A2 | 2  The Optimum Chant
A3 | 3  Uptown Apocalypse
A4 | 4  Wipe The Board Clean
A5 | 5  Groove Thang
A6 | 6  Music To Kill Your Parents By
B1 | 7  The Old At Rest
B2 | 8  Rise Of The East
B3 | 9  Decline Of The West
B4 | 10  A Baby Called Billy *
B5 | 11  Honeymoon In New York *
B6 | 12  B.E.F. Ident **
*not on 1981 cassette release
** uncredited on 1981 cassette release