Apricity, the Canadian alternative pop artist with a touch of Scottish flair, is back with yet another single.
Brace yourselves for 'Allison Wonderland', where she skillfully combines the cultural sensibilities of bagpipes and maple syrup. Just kidding, there's no bagpipe-infused syrup in this one (unfortunately).
Drawing inspiration from the early Avril Lavigne era (because who doesn't miss those days of angst-ridden pop-punk?), Apricity brings her unique blend of attitude and melody to the table. It's like Shirley Manson, Alanis Morrissette, and Debbie Harry had a baby, and that baby decided to pursue a career in music.
But don't be fooled by the grandiose claims and comparisons. Apricity's music, which she claims is "alternative pop flair through the prism of 90s-inspired vibes," seems to be more of a mishmash of previous musical trends. And let's not forget her earlier work, which she so graciously informs us was drenched in "Evanescence-inspired dark tones." 
In her quest for greatness, Apricity has assembled a star-studded team of music industry professionals. We're talking about Thomas McKay, a Juno-nominated and platinum-awarded music producer (who even knew those were still relevant?), along with songwriter Greg Critchley and mixer/engineer Vic Florencia. You know, the folks who have worked with the likes of Hilary Duff and Snoop Dog. Quite the impressive lineup for a Canadian alternative pop artist.
Apricity, originally hailing from Scotland, apparently had her first taste of the entertainment world by auditioning for some obscure British TV show, TOTP. And let's not forget her appearances on kids' programs that only true connoisseurs of British television would remember. Fun Factory, oh, the nostalgia.
As if the song itself wasn't enough, Apricity has graced us with a music video. In a shocking twist, she even took on the roles of director and collaborator. Is there anything this artist can't do? The video was filmed at various locations in Ontario, because why not? Templin Garden in Fergus and the tea party scene in Puslinch township were apparently the perfect settings to bring Apricity's vision to life. Who needs Hollywood when you have Ontario, right?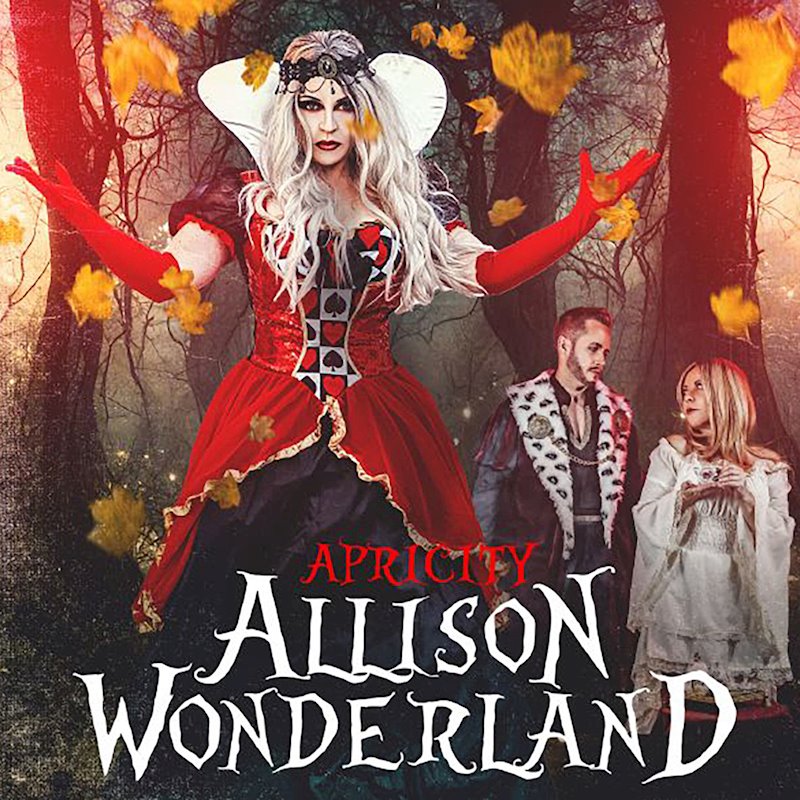 Apricity herself had this to say about the video: "We scouted many locations for this, but couldn't get the right feel until we found The Templin Gardens in Fergus. The feeling needs to be there. It needs to suit the song and mood and what we are trying to create." Ah, yes, the elusive feel. Because we all know music videos are all about creating an ambiance that truly captures the essence of a song about imaginary relationships.
If you're still intrigued after this oh-so-compelling breakdown, you can find 'Allison Wonderland' on all the major music platforms. Go ahead, indulge in Apricity's alternative pop mediocrity. Who knows, maybe you'll find your own imaginary relationship while you're at it.