Step into a world of transcendent beauty as

Alexandra Streliski's

ethereal melodies unfold, captivating the soul and igniting the imagination. 
The queue for this uplifting experience was long, but the atmosphere was peaceful and relaxed in leafy Stoke Newington on this sunny Thursday evening. The crowd waited patiently under a borage-blue sky for the doors of the beautiful St Matthias church to gently creak open.
Inside, the impressive gothic revival architecture is bathed in a bright pink glow and retains its original 'air of seclusion and calmness'. There's a merch stall and even a bar, and the huge space quickly fills with a gloriously visually diverse crowd.
The evening begins with a gorgeously ethereal performance from heka- who sings and plays the guitar and is on this occasion accompanied by a violinist. Hauntingly lovely, her voice is multiplied by what we presumed must be a loop pedal, such was the richness of the polyphony created, voices weaving together, close and far apart, in thirds and then with increasingly melodic lines overlapping and entwining in a contrapuntal way. The style is folk-sy, much of the harmony in the minor Aeolian and Dorian modes, giving the music a peaceful and at times, mournful quality, a bit like the music you might hear in a Scandi-noir drama.
heka, softly-voiced, introduces each song while her companion occasionally joins her on the violin, sometimes playing harmonically, often playing scratchy, wispy harmonics, sometimes arco, at others pizzicato. Vocals are repetitive in line with the structure of the songs; typically ostinati with repeating semi-quavers and suspended chords, ascending and augmenting in a delightfully melancholic but tranquil and ultimately soothing way.
heka tells us this is the first time she's played this particular guitar in front of people and while the notoriously challenging acoustic of a large, cold church on new strings might explain the need to twist the pegs frequently ("She's a bit shy…" she explains,) heka herself is most certainly in tune. She tells us that most of the songs tonight are new ones, and on listening to what she has previously recorded, tonight's compositions mark a different style for her. heka's vocals are pure, clear, strong and gentle (a fitting illustration of the music this evening) with virtually no vibrato to diminish her authentic tone. Both harmonic and dynamic ranges are impressive and the music swells and ebbs in the most emotive and meditative way. The finale is almost Tallis-like, the counterpoint of the combined voices coming together and arching away, ending in a surprising but uplifting and life-affirming major key.
It is dark now inside St Matthias, the pause between the music seemingly timed to the sunset. The pink lights are dimmed to darkness and Alexandra Streliski, dressed in a sharp white suit, makes her illusory way to the piano to cheers and cries; the lights come brightly up before dimming to a faded purple and pink. Without introduction, she is off- a fast and furious fugal fanfare of the evening's promises. Alexandra uses the whole range of the piano- it sounds like she has four hands and plays every note- as the composition which began with a simple repeating riff as an exposition is developed, improvised upon, expanded. There are long pauses, unresolved cadences, the music raging from a ferocious fortissimo to the tiniest, gentlest dolce pianissimo.
Alexandra speaks to us, telling us she has "..never been happier in London" and hoping that "you can all take a break from your lives". And indeed, it is easy to escape tonight; the rosy glow in this ornate cavernousness, with Alexandra's music of softness and poignancy, counterbalanced with an enormous strength and purpose. Fragility and strength are strong themes, underpinned by a shared and honest vulnerability.
Alexandra's lightness of touch on the piano keys is breath-taking. Rhythmic, repetitive and relational, her music weaves a spell amongst us, the frequent use of rubato  allowing space for emotions to peak and settle, for moments of contemplation and exquisite anticipation for some kind of resolution.
Alexandra is joined by two violinists and a cellist, and the church is filled with a lushness of sound from these strings joining the ebb and flow of the piano melodies. There are so many musical changes in each piece- key and time signatures, mood and timbre changes as well as dynamic contrast but it all sounds so natural, reminding us of a river that just flows on by itself. We can't see where it's going, but it just knows.
Some of the pieces sound so organic it is as if the musicians are improvising around a previously agreed theme or chord structure, each instrument joining, adding to the rich sonorous texture and then falling away in perfect mutual agreement; the music doing the negotiating all by itself. The form and structure can loosen toward the ending of each piece before resolving beautifully, echoed by the lights coming up.
Alexandra doesn't introduce each composition but she does name "Dans Le Bois", telling us, "I like to tell stories- and write for films- and I like you to make the film in your heads". The strings begin by playing eerie, wispy harmonics and tremolo, changing to pizzicato as the piano joins in. The sound is richly resonant, exquisitely emotive. Piano and 'cello play together, the rich warm voice of the cello, arguably the closest in sonority to the human voice perfectly complementing the rippling repetition of the piano notes.
And on she plays, her whole body caressing the piano, hands and fingers a blur, feet tapping insistently as she gives the music everything she has- becomes the music. Much of her music starts in the minor key with hints at resolution to major, often ending in an imperfect cadence, unresolved, reminiscent of messy but beautiful life. The rapidly cascading notes in scales and arpeggios up and down the full length of the piano sound like rainfall and we, the audience are mesmerised. This is an intensely relaxing, spell-binding, almost hypnotic experience. We are all very still- no one speaks or moves very much. We are transfixed by the beauty of the sound, the emotion with it, the poetry and the pictures it is creating inside our heads.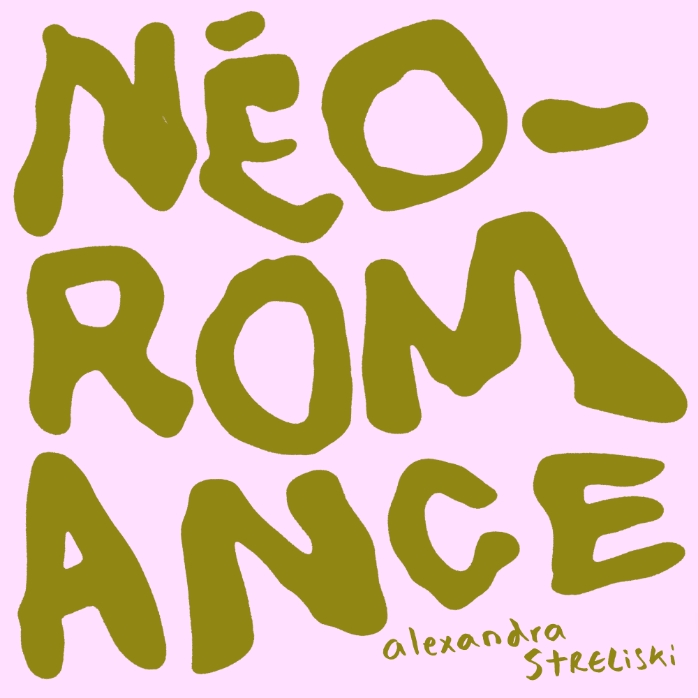 "With her latest release, she once again proves herself as a masterful composer, painting a sonic landscape that effortlessly evokes emotions beyond words"
Alexandra quotes Leonard Cohen, "There's a crack in everything- that's how the light gets in" to introduce a composition written following a depression. There's contradictions and contrasts in Streliski's music too; pure darkness juxtaposed with pure light, vulnerability and raw honest emotion. To listen to her play live  is to know something of the woman- despite her few words and the fact that there were several hundred people in the church, we felt that we got to know her a little through watching her, listening to her music and just being in that shared space. Alexandra Streliski is her music. As the concert draws to a close, she tells us we must "keep your heart open, keep loving, in the face of the biggest risk- to lose people."
We are leaving as she unexpectedly comes back out following rapturous applause from this highly appreciative, soothed and warmed crowd, and I miss my chance to play something with her as she invites people to join her at the piano. But I do take something of her away with me; the ability to be soft and strong, mysterious and magical, the ultimate communicator through her music.
Alexandra Streliski, played St Matthias Church, Stoke Newington, May 5th 2023.
SUPPORT FROM heka
Words and live photography Copyright of 1st 3 Magazine