Following tracks 'BORDERS' and 'Lumières', Platinum-selling composer and pianist Alexandra Stréliski shares new single 'The Breach',  taken from her forthcoming album Néo-Romance (out 14th April 2023 – UK) via XXIM Records/Sony Masterworks.
The video was filmed before the idyllic backdrop of "Les Îles-de-la-Madeleine" in Québec, and Stréliski says of the single: "The Breach' is about deconfining yourself, with the febrility and the strength that is needed to reopen your heart after a hard time."
Néo-Romance marks a departure for Stréliski in several ways, not just in terms of subject matter. Composing and recording in Europe for the first time, she also worked with several new musicians and collaborators – including, for the first time, a string trio; three members from the acclaimed Karski Quartet – and explored her family's past. The songs were written mainly in Rotterdam, where Stréliski moved to be with her partner. And in doing so, she discovered some surprising – and prescient – facts about her family history, their Polish Jewish origins, and her ancestors' penchant for art and creativity.
Long associated with the neo-classical movement, Stréliski also wanted to distance herself from a tag that doesn't accurately reflect her work. Inspired by the idea of encapsulating and expressing emotions through art, and the Romantics' love of individual expression over the restraints of tradition, she set out to follow her instinct. "I'm much more of a romantic in the sense that I express my own inner world to make sense of the wider world," she says. "So, the thread I'm pulling on here is the idea of neo-romance, in a musical way but also as a form of contemplation."
Besides, says Stréliski, Romanticism has long been a part of her musical life. "I was raised playing Chopin, so it's deep in my core," she says. "I'm a romantic composer. And with a new love leading me back to Europe, to my roots and these discoveries, it just all came together. It made perfect sense."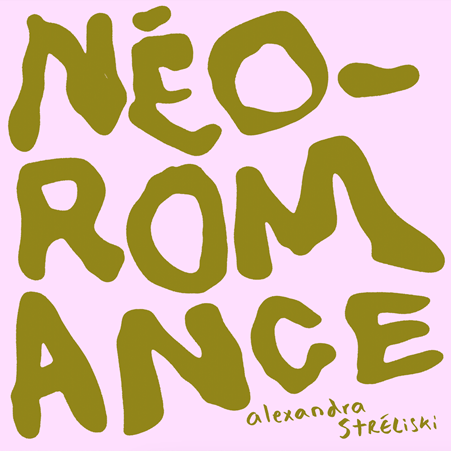 It all adds up to a compelling next step in her stellar career, and a wonderous collection of 14 songs. Full of crystalline beauty and poignant, wistful melancholia, it is, says Stréliski: "Some of the saddest music I've ever written."Some of the most stunningly beautiful, too, from the soft, gentle 'Rêverie d'été' and the calm, haunting sweep of 'BORDERS', to the slow, unfurling of 'Petite Valse D'Amour', the thoughtful and uplifting album closer.
A trailblazing woman in the modern classical world, her minimalist, emotionally striking music has enthralled listeners the world over. Debut album Pianoscope(2010), originally self-released with Stréliski's mother sending out mail-order copies from her basement, garnered increased momentum over time and built a dedicated fanbase. This led Stréliski to sign with Montreal-based label Secret City for her second album, 2018's INSCAPE. The album was a stunning success, reaching Platinum status in Canada, with debut Pianoscope reaching Gold status simultaneously.
In addition to over 300 million audio streams and 140k album sales, she has won multiple awards, including Instrumental Album of the Year at the 2020 JUNO Awards, and her music has featured in Dallas Buyers Club, Demolition, Big Little Lies, and even has music played during the Oscars, and she collaborated with Canadian director Jean-Marc Vallée to create new compositions for the HBO miniseries, Sharp Objects.
In support of her new album, Stréliski will be touring extensively throughout 2023 with shows in Europe and North America, and just one UK show at London's St Matthias' Church on 4th May 2023. Tickets on-sale now here.
TOUR DATES 2023
APRIL
11/04 – MONTRÉAL (CA) – Salle Wilfrid-Pelletier de la Place des Arts
12/04 – MONTRÉAL (CA) – Salle Wilfrid Pelletier de la Place des Arts
23/04 – BERLIN (DE) – silent green
25/04 – PARIS (FR) – La Cigale
28/04 – LUXEMBOURG (LU) –Rotondes
MAY
01/05 – HAMBURG (DE) – Elbphilarmonie, Kleiner Saal
02/05 – OBERHAUSEN (DE) – Ebertbad
04/05 – LONDON (UK) – St Matthias' Church
05/05 – DUBLIN (IE) – The Sugar Club
08/05 – VIENNA (AT) – Konzerthaus
09/05 – NÜRNBERG (DE) – Neue Museum
11/05 – GRONINGEN (NL) – Lutherse Kerk
12/05 – UTRECHT (NL) –  Tivoli Vredenburg
18/05 – TORONTO (CA) – Massey Hall
20/05 – OTTAWA (CA) – Centre national des Arts
25/05 – LOS ANGELES (US) – Masonic Lodge
27/05 – NEW YORK (US) – National Sawdust
JUNE
08/06 –QUÉBEC (CA) – Grand Théâtre de Québec
09/06 – QUÉBEC (CA) – Grand Théâtre de Québec
10/06 – QUÉBEC (CA) – Grand Théâtre de Québec
AUGUST
24/08 – JOLIETTE (CA) – Amphithéâtre Fernand Lindsay
25/08 – JOLIETTE (CA) – Amphithéâtre Fernand-Lindsay
26/08 – JOLIETTE (CA) – Amphithéâtre Fernand-Lindsay
Tickets on-sale now HERE
Néo-Romance
Out 14th April 2023 via via XXIM Records/Sony Masterworks
Pre-order HERE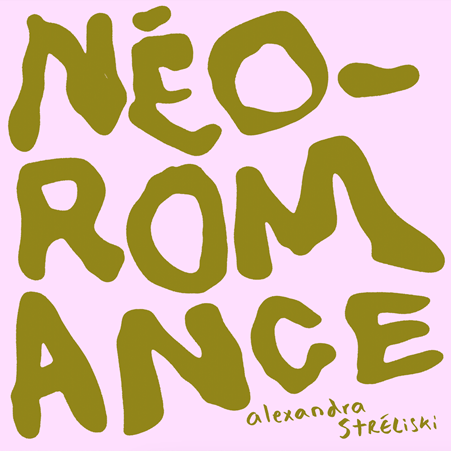 Tracklisting
1. Ad Libre
2. Lumières
3. the first kiss
4. Dans les bois
5. Air de famille
6. Rêveries
7. In the air
8. The hills
9. one last dance
10. (ouverture)
11. The Breach
12. Élégie
13. BORDERS
14. a new romance