Pittsburgh PA's Molasses Barge have inked a worldwide deal with rising cult label Argonauta Records, who will release the band's sophomore album in the Spring of 2020! 
Titled
A Grayer Dawn
and set for a release on April 10th, since their critically acclaimed 2017- self-titled debut album
Molasses Barge
are following their path in the name of doom metal and finest heavy rock grooves, creating a blistering, raw and authentic sound.
"We are very excited to bring this new album to our friends and fans around the globe in 2020."
The band comments.
"We were first fortunate to have the engineering and mastering expertise of Jason Jouver and Jack Endino for this recording, and secondly to have Argonauta Records sign us on to be a part of their burgeoning label. Thank you to everyone who has supported us for all of these years!"
Listen to a first appetizer, the already classic doom masterpiece
Control Letting Go
,
HERE!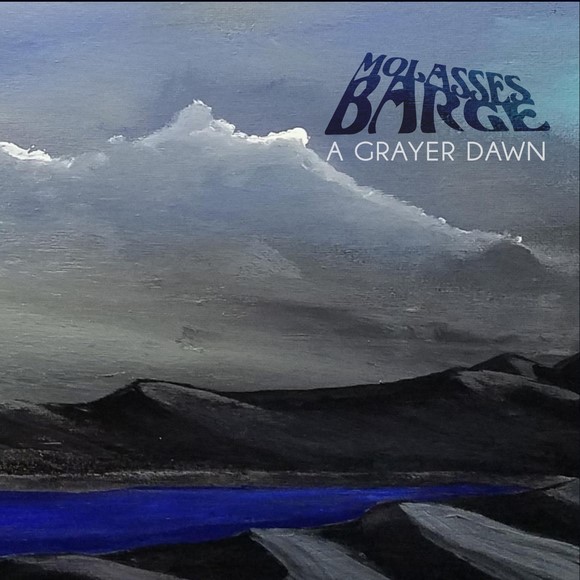 The A Grayer Dawn tracklist reads as follows:
1. The Snake
2. Desert Discord
3. Control Letting Go
4. Holding Patterns
5. Black Wings Unfurl
6. Distant
7. A Grayer Dawn
8. Reprise   Molasses Barge were formed in 2008 by Wayne Massey (drums), Brian "Butch" Balich (vocals), and Justin Gizzi (guitar). Originally intended as a side project with designs on recording an EP and making a few live appearances, the group picked up momentum following the additions of second guitarist Ken Houser in 2009, and bassist Amy Bianco at the outset of 2010, recording a pair of EPs and playing numerous shows in PA, Maryland, and New York. After Ken Houser and the group parted ways in 2014, David Fresch was brought aboard and the band released a self titled double-CD through Blackseed Records in 2017. Now entering 2020, with their core still intact and mainstays of Pittsburgh PA's heavy music scene, Molasses Barge are set to release their second full length album via Italy's Argonauta Records, featuring the addition of new guitarist Barry Mull. A Grayer Dawn will see the light of day on April 10th, the band has also been confirmed to play Maryland Doom Fest in 2020. Watch out for more news and album tunes to follow in the weeks ahead!   Molasses Barge is:
Brian "Butch" Balich – Vocals
Amy Bianco – Bass
Justin Gizzi – Guitar
Barry Mull – Guitar
Wayne Massey – Drums
For More Info Visit:
www.facebook.com/molassesbargedoom
www.molassesbarge.bandcamp.com
www.argonautarecords.com