With their most recent single Inside Out racking up YouTube views and Spotify streams in the thousands, Northern progressive tech metallers Sertraline are delighted to reveal more details of their upcoming EP Clouded Minds & Silver Lines.
Containing five finely crafted songs, each totally absorbing in their own way, and with riffs heavy enough to sink an ocean liner, Sertraline will release Clouded Minds & Silver Lines on the 15th of May. From the opening soaring vocals of the EP's first track, the aforementioned Inside Out, to the guttural roars and breakdowns of the poignantly titled Isolation, Sertraline frontwoman Lizzie Parry is at the helm of a band who have taken themselves to new levels both with their writing and performance.
The message of hope over adversity that is 2205 and the galloping riffs of Screaming For Sleep give further depth to the release and in Mean to Me II, Sertraline give a nod to their past while simultaneously showcasing how far they have come since their 2017 Guilty.

Add all those ingredients together and Clouded Minds & Silver Lines is set to be one of THE metal EP's of 2020.
---
For a word directly from the band, Sertraline lay out exactly what their new EP is all about:

"Following the release of 'Relapse' last year, the path was set and our musical direction was clear. 'Clouded Minds & Silver Lines' reflects our wide range of influences, captures the energy of our live performance and shows how far we've come musically over the years. It's the most challenging material we've produced, but with that comes a lot of fun! We're so proud of what we have achieved. Apologies to Tom's neighbours who had to endure our practices, writing sessions and demo recordings."
---
Clouded Minds & Silver Lines Tracklist

1) Inside Out
2) Mean to Me II
3) 2205
4) Screaming For Sleep
5) Isolation
Pre-orders for the EP are available through Sertraline's kickstarter campaign. The campaign has already reached 100% with a month to spare, so any extra funds will go towards costs of touring once the current lockdown ends.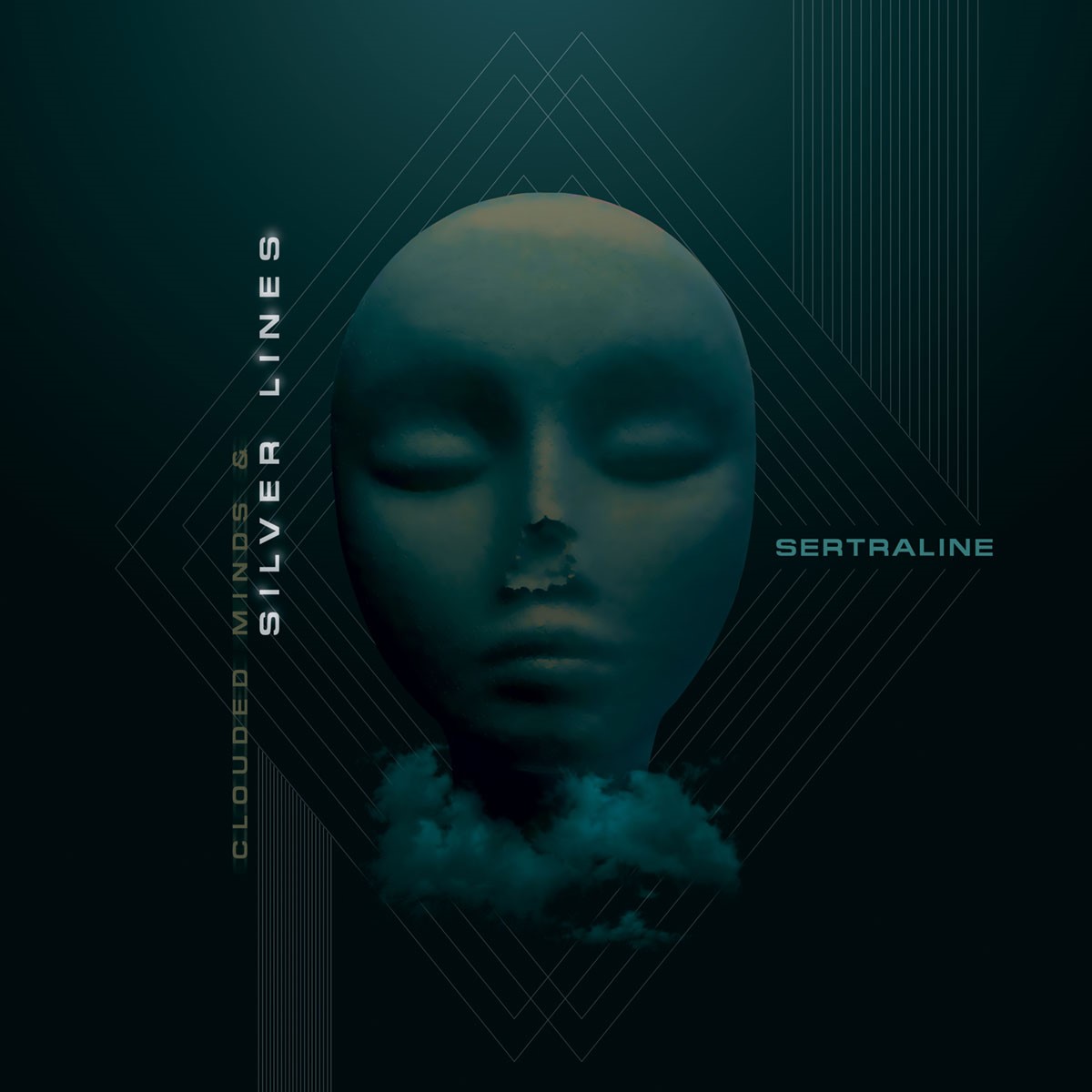 Inside Out is also available to stream and download on the following streaming services:

Spotify
Amazon Music
Google Play
Apple Music
Deezer
Wanting to do his bit during the lockdown, Sertraline guitarist Tom Wilson has decided to offer free online guitar lessons to fans of the band and anyone else interested. 

Over the course of the free 20 minute lessons, Tom will offer the chance to learn some Sertraline material (7 string guitars recommended but not mandatory), discuss guitar and music theory, talk about how Sertraline write their music, have a cup of tea and a chat or all of the above. Anyone who'd like to arrange further lessons with Tom beyond their free lesson will be able to do so subject to Tom's availability. To book in for your free lesson, please send an email to TWGuitarLessons@Gmail.com.


Below is a sample clip of Tom playing the solo from one of Sertraline's previous tracks, Nyeevise.
Originally formed in Stoke-On-Trent in 2014, their journey as Sertraline has seen them establish a reputation as a band who sound fierce on record and with a mesmerising live performance. 

Sertraline's 2017 EP, 'Guilty', won plaudits from fans and the metal press alike, being heralded by Metal Hammer, RAMZine and many others. With a unique sound, the band continues to defy being cornered with a particular genre, instead, allowing their sound to define itself – a bold move that is paying off!

Sertraline's musical dexterity allows them to appeal to a wide range of tastes across the rock and metal spectrum whilst always delivering the goods live. Having played with a wide selection of high-profile bands including Voyager, Sumo Cyco, Forever Still, Butcher Babies and VOLA – Sertraline are a band that need to be on your radar.

With blistering appearances at Bloodstock Open Air in 2018 and UK Tech-Fest in 2019, Sertraline been delivering the goods to audiences across the UK. Alongside the 'Relapse' single release in 2019, the band also found time to write the material that has become the 2020 EP Clouded Minds & Silver Lines, so crank up the riffs and come along for the ride!
SERTRALINE are:

Lizzie – Vocals
Mike – Guitar
Tom – Guitar
Hendo – Bass 
Si – Drums