London-based songwriter Penniless Cove, returns this December with the haunting second track from her new album. Naming herself after a harbour road that lead to the sea, Penniless Cove, is a vocalist and multi-instrumentalist that writes raw, affecting music drawing from a number of different genres. 
'Her mischievous lyrics and raw, powerful voice draw you in.' Tom Robinson BBC Radio 6 Music
Her unique brand of songwriting has led to tours across the UK and Europe in recent years including performances at Latitude Festival and Cheltenham Jazz Festival. She's also performed alongside Imogen Heap in London and was invited to perform on Radio 4's influential 'Loose Ends' earlier this year. 
"Deliberately perplexing and rich with metaphor" – XS Noize
A music obsessive from a young age, Penniless Cove studied classical piano growing up in rural Pembrokeshire, before also picking up French horn, guitar and jazz vocals. She performed with a number of orchestras and bands while continuing to write with her sister (who she still writes with to this day). She was a regular on the live circuit in Wales before moving to London to study music and develop her sound further. 
'A unique sound'.  Clive Anderson, BBC Radio 4 Music
Fast-forward to today and she's finalising her second full album. Her previous releases 'Out on a Roof' (2012) and 'Tipped like Titanic' (2016) were supported by the likes of 6Music, Folk & Honey and Radio 4. Taking a short break after her last project, "Tipped Like Titanic", she returned this year with "Too Tight", a dark and affecting look into her musical psyche with hints of Jazz, Blues and Folk. Next up is the second single "River Lea". It's a more organic, acoustic-driven single, showcasing her vocal range, the track ebbs and flows dramatically from fragile acoustic verses to powerful, driving chorus hooks.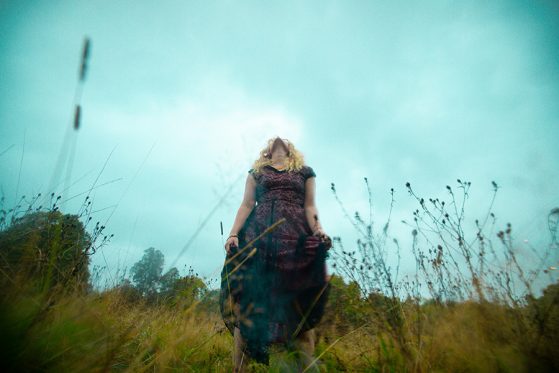 'Phoebe's words are articulated so delicately by her husky, sophisticated voice that if taken out of the song would read more like a beautiful poem'. Folk and Honey, 2016
On the new single she states "Muddy wellies, plastic champagne glasses and howling winds create a romantic setting for a love song. But the champagne tastes guilty and the absence of chemistry creates a bittersweet sinking by the banks. I worked with the producer to create a dynamic switch from raw, stripped down vocals and tenor uke, to a thick orchestrated chorus to tell my story. "
Penniless Cove is available for interviews and session opportunities please email aidan@sonnetmusic.co.uk