Leading with lead single "Serafina," which was described by FADER as "a love song for suburban armageddon," and followed by "Sing Me To The Street" which featured vocals from Ani Ivry-Block of Palberta, and Drew Citron of Public Practice & a blistering third single in "Heat Lightning", the album received critical attention from outlets such as NPR, FADER, Rolling Stone, Stereogum, Paste, DIY, BrooklynVegan, Kerrang!, Q, Uncut, The Needle Drop, Clash, Alt Citizen, So Young, Line of Best Fit, NME, and both "Serafina" and "Heat Lightning" have made a mark on the radio in the UK earning praise from influential figures like the BBC's Steve Lamacq and Simon Raymonde from Cocteau Twins.

Bambara – the Bateh brothers, Reid and Blaze, singer / guitarist and drummer respectively, and bassist William Brookshire – have been evolving their midnight-black noise into something more subtle and expansive ever since the release of their 2013 debut Dreamviolence. Formed in Athens, Georgia the band have gradually grown their sound and with it an audience marked by a cult-like devotion to the band. With 2018's Shadow On Everything, a narrative concept album that was their first release on stalwart Brooklyn independent Wharf Cat Records, the band made some major artistic strides. The album drew attention from critics, being dubbed "a mesmerizing western gothic opus" by NPR, and earning praise from likes of VICE, Bandcamp, The Quietus and Spin, and from Bambara's growing circle of peers, with ex-tour mates like IDLES' Joe Talbot and Daughters' Alexis Marshall highlighting the album as one of the best of the year in interviews.
When the band set out to record their follow up they did so under a greater weight of expectation than ever before, working on a compressed timeline that required a more complete focus on their work than during the more drawn out writing and recording processes of their earlier releases.
"Usually we have a couple years between records so it doesn't have to be this way, but we felt like this had to be done in a certain timeframe," says lyricist and frontman Reid Bateh. "We just took the amount of hours we would have spent in two years, and jammed them all into a few months. Pretty much every day we sat in my basement and did 8 hour days. Constantly writing for 7 months. Just writing all day and then going to work at bars at night."
With the songs written the band met with producer Drew Vandenberg in Athens to record the foundation of an album, and following a supplemental vocal sessions in a rural Georgia cabin, and sessions in Brooklyn with collaborators like Palberta's Anina Ivry-Block and Public Practice's Drew Citron, Bambara completed their forthcoming LP Stray (due out February 14th on Wharf Cat). The resulting album is the band's most fully-realized work to date, a record that sharpens the band's haunting atmospheric post-punk and reveals new depths to their songwriting.
Where Shadow On Everything was one narrative, with each of the songs functioning like chapters in a novel, Stray plays like a collection of short stories with each track painting a portrait of a different character living in a doom-laden Georgia community. Reid Bateh, who is a fiction writer outside of the band, put together the lyrics in a state of prolonged isolation, spending a month alone in his room with a collection of photographs he found at a thrift store. Using the details in the pictures and memories of events and people from his Georgia upbringing he pieced together a network of characters, each with their own stories and relationships to each other.
"I just called off work, didn't talk to anyone, didn't leave my room other than to get food, and just wrote for a month straight. All I did was wake up, write, then go to sleep," he says. "I had the photographs pinned up on the wall in front of where I write, so that no matter what I was doing – if I took a break and looked up – I was sucked into a location of another story, so I was never really outside of the idea of images and narrative."
The narratives are centered around the character's relationships to death, as personified on the album by a character who makes appearances in several songs. Influenced by Southern Gothic writers like Harry Crews and particularly the revered early 20th century short story author Flannery O'Connor, whose influence is present in the record's thematic death-obsession, Southern setting and often in specific allusions, like in the song "Miracle" where the titular character's tattoo that reads "meaness" is a reference to O'Connor's most famous short story "A Good Man Is Hard To Find."
Sonically, the album is a stunning work of tonal control and atmosphere. It encompasses a wider instrumental palette than their earlier releases while simultaneously being their most minimal release, deploying strings and horns, and the backing vocals of Ivry-Block and Citron, who function as a kind of Greek chorus across the album. The tracks have an impact similar to a film score, building a deeply immersive feel that heightens the foreboding drama of Reid Bateh's vividly imagined narrative. Tracks like the roaring lead single "Serafina," a thunderous uptempo squall of song that follows the Thelma and Louise-esque story of two doomed lovers on an arson spree, give way to the meditative grandeur of "Sing Me To The Street," which channels the more theatrical moments of Leonard Cohen's catalog with its cycling bass figures and airy synth pads, Meanwhile tracks like "Ben & Lily" which plays like a John Carpenter score as performed by The Jesus Lizard, bring the approaches together in the service of a narrative about a married couple who were chemically sterilized by the state of Georgia, a story inspired in part by people the Bateh's father worked with in a factory during Reid's childhood.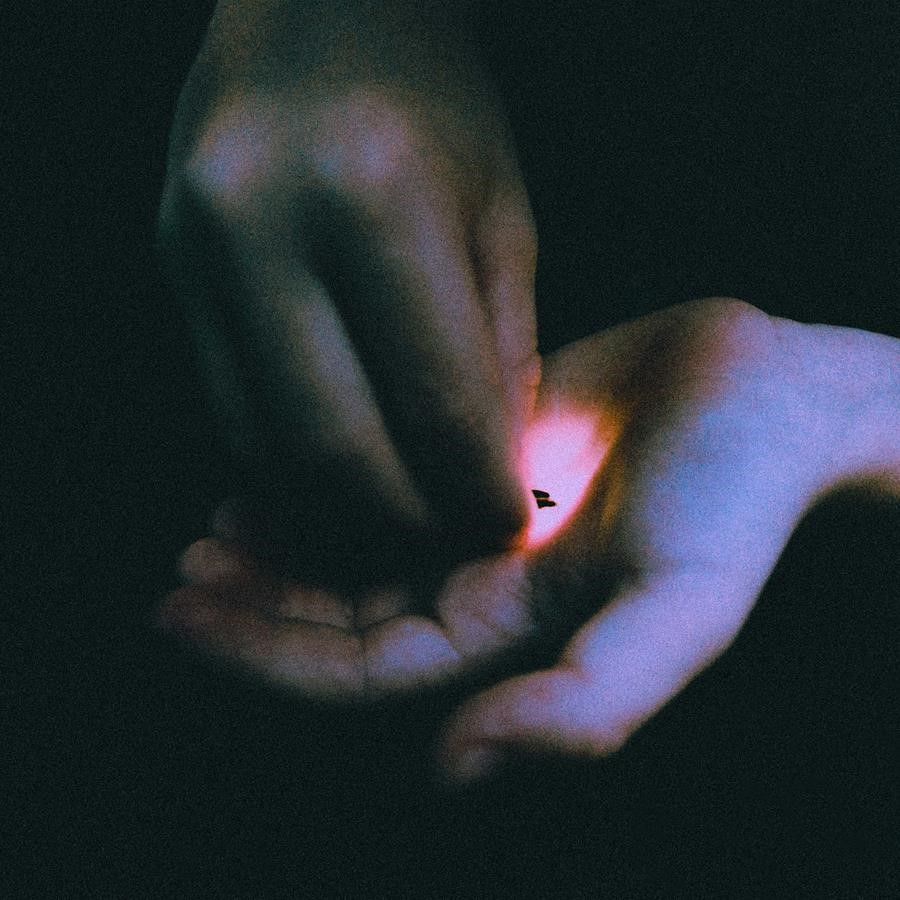 It's a deeply expressive and evocative release, that elevates the tightly composed goth-adjacent post-punk that has become the band's hallmark, while walking a fascinating path as an exercise in songwriting. It's an album built on dedication, creative risk taking and an immersive approach to creative expression – principles and processes that pay off in a release that, for the already celebrated band, represents a monumental leap forward. 
Stray will be released on Wharf Cat Records on February 14th, 2020. It is available for preorder here
Tracklist

1. Miracle
2. Heat Lightning
3. Sing Me To The Street
4. Serafina
5. Death Croons
6. Stay Cruel
7. Ben & Lily
8. Made For Me
9. Sweat
10. Machete

Tour Dates 4/5/20 – Sneaky Pete's – Edinburgh, UK
5/5/20 – Sneaky Pete's – Edinburgh, UK
5/6/20 – Stereo – Glasgow, UK
5/7/20 – The Cluny – Newcastle, UK
5/8/20 – Brudenell Social Club – Leeds, UK
5/9/20 – The Sound House – Dublin, UK
5/11/20 – Yes (Pink Room) – Manchester, UK
5/12/20 – The Exchange – Bristol, UK
5/13/20 – Clwb Ifor Bach – Cardiff, UK
5/15/20 – The Bullingdon – Oxford, UK
5/16/20 – Bodega Social Club – Nottingham, UK
5/18/20 – Portland Arms – Cambridge, UK
5/19/20 – Hare and Hounds – Birmingham, UK
5/20/20 – The Dome – London, UK
5/21/20 – De Zwerver – Leffinge, Belgium
5/23/20 – London Calling Festival – Amsterdam, Netherlands
5/25/20 – Bumann & Sohn – Cologne, Germany
5/26/20 – Molotow Musikclub – Hamburg, Germany
5/27/20 – Urban Spree – Berlin, Germany
5/28/20 – Sunny Red – Munich, Germany
5/29/20 – Kulturclub Schon Schön – Mainz, Germany
5/30/20 – Trix Bar – Antwerp, Belgium
6/1/20 – Rotondes – Luxembourg, Luxembourg
6/3/20 – L'Espace B – Paris, France
10/27/20 – The Electric Ballroom, London

Facebook
Twitter
Instagram
Bandcamp