"Sober", the current single from BAD WOLVES' critically acclaimed album, N.A.T.I.O.N. is also the lead track from the soundtrack to Better Noise Films' Sno Babies.
The video, released today, features footage from the film and portrays the devastating impact of addiction on families and relationships, while remembering that recovery is possible for those who can stay the course.
---
"This song was a unique opportunity to talk about addiction not only from the perspective of the addict but also from the perspective of their loved ones," says lead singer Tommy Vext. "The message is very different from traditional songs that seem to always perpetuate a mentality of self-victimization which is exactly the kind of misguided thinking that perpetuates the mental obsessive side of alcoholism and addiction. In the end the moral of the story is about holding on to not giving up on ourselves or the people who are trying – who are really, really trying to make and better themselves."
---
Sno Babies, which will hit screens June 2020, tells the story of two suburban teenage girls who fall into a brutal battle with opiate addiction. The film, starring Michael Lombardi [Last Knights, Rescue Me (FX)] and new-comer Katie Kelly [Game of Silence (NBC)] refutes the "not in my neighborhood" stigma of addiction and depicts the scale and pervasiveness of substance use disorders.
In a mission to reduce the stigma and make an impact, BAD WOLVES has collaborated with The Global Recovery Initiatives (GRI) to use the video's release as a platform to raise awareness of GRI's efforts to provide access to recovery support services all around the US. GRI is raising funds for the specific purpose of putting 1000 AmeriCorps recovery workers in the field. Studies have shown that individuals who access these services after treatment such as recovery housing, recovery coaching, peer support groups and job training resources, are more likely to stay in recovery. A portion of the proceeds from the sale of the Sno Babies Soundtrack will go to help fund this initiative.

GRI's Board Chair Pam Cytron explains "Tommy's candor is a brave and powerful demonstration of what the successful road to recovery can look like. We are excited to partner with Bad Wolves and spread that hope to others— because we know for the 21 million peoplein recovery in the U.S, the benefits are immeasurable."
In addition to their work with Sno Babies and GRI, BAD WOLVES started an Indiegogo campaign to benefit Rock To Recovery. The various packages they will offer on their Indiegogo campaign will include signed items, limited edition merchandise and exclusive access at an upcoming Bad Wolves show. Rock To Recovery aims to transform the lives of veterans, youth, and those working to overcome addiction, eating disorders and a variety of mental health issues via the powerful, healing, spiritual experience of creating and playing music. For more information on this campaign, please go to badwolvesnation.com/pages/sober
BAD WOLVES consists of Vext, drummer John Boecklin, guitarist Doc Coyle, guitarist Chris Cain, and bassist Kyle Konkiel. Their debut album, Disobey, released in May 2018 via Better Noise Music, reached #22 on the Billboard Top 200, #2 on the Hard Rock Chart, #4 on Rock, and #8 on the Top Current Albums Chart. Their single "Remember When" also reached #1 on the Billboard Mainstream Rock Songschart for 2019. Their global breakout single, "Zombie," is Platinum in the U.S.and Sweden, double Platinumin Canada, Gold in Australia and IMPALA Diamondin Europe. The track has topped charts worldwide, including the U.S. iTunes Overall and Rock charts, Billboard's Mainstream Rock Songs chart, Spotify's Global Viral 50 chart, while also reigning atop the Active Rock radio chart for three straight weeks. The official music video for "Zombie," a tribute to the late singer Dolores O'Riordan of The Cranberries and an homage to the original, has garnered over 255 million viewsacross platforms. On June 19th, 2018, Bad Wolves presented a $250,000check to O'Riordan's four children, with a continued promise to donate all of their royalties from the song to them. Their sophomore album N.A.T.I.O.N. released 2019, debuted at #1upon its release on the Top Hard Rock, Current Hard Rock and Billboard Hard Rock charts. The first single from N.A.T.I.O.N.– "Killing Me Slowly" – is the band's 4th consecutive #1 song at Active Rock radio.
ABOUT BETTER NOISE MUSIC:
BETTER NOISE MUSIC is the premiere independent music label under BETTER NOISE ENTERTAINMENT, a content creation and marketing company that produces music, books, films, documentaries, TV shows, theatrical productions and tours. Better Noise Music (formerly Eleven Seven Music), founded in 2006 by music industry veteran and independent pioneer Allen Kovac, focuses on artist development and has grown into a music industry independent powerhouse, with a roster including Five Finger Death Punch, AWOLNATION, Mötley Crüe, Atlas Genius, Papa Roach, Bad Wolves, Nothing More and The Hu. Partnering with FUGA, AMPED and Membran, the company operates a global marketing and distribution platform with offices in New York, Los Angeles, Nashville, London, Berlin, Toronto and Sydney. https://betternoise.com/
ABOUT THE GLOBAL RECOVERY INITIATIVES
The Global Recovery Initiatives Foundation (GRI) is the first and only national community foundation dedicated to building a philanthropic source of funding for organizations to expand their capacity to provide people with SUD recovery support services.
GRI supports organizations using evidence-based programs that have demonstrated success in:
Engagement of philanthropy leaders to invest in recovery focused non profit initiatives
Reducing the stigma around substance use disorders, and recovery.
Deploy public, private and pop culture resources to strengthen the field of recovery.
For more information visit: https://globalrecoveryinitiatives.org/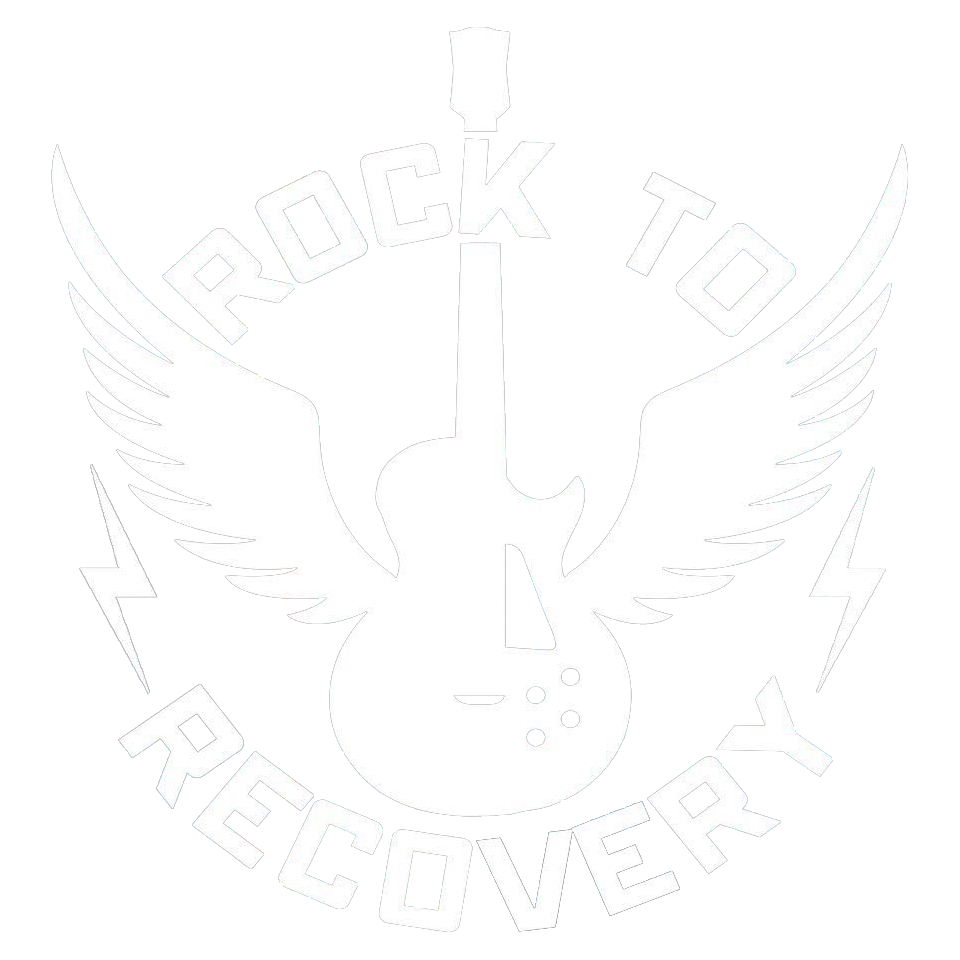 ABOUT ROCK TO RECOVERY:
Unlike any other foundation, Rock to Recovery helps people heal by making them a part of the band and the music. They don't just listen to the music, they play it. It's more than just a foundation, it's a family. Rock to Recovery's non-profit entity donates its services to state-funded programs and indigent rehabs like Salvation Army and Clare Foundation, programs for at-risk youths including Turning Point and North County Lifeline, as well as Breath of Heaven and the Wounded Warriors of the USAF.
The musical nature of its songwriting sessions has proven to be a unique and clinically therapeutic tool, which effectively helps those suffering from PTSD, depression, suicidal ideation, anxiety, addiction and eating disorders.

For more information visit: www.rocktorecovery.org