As a fitting eulogy for the late Mark Lanegan, his close friend and other half of the duo DARK MARK vs. SKELETON JOE, Joe Cardamone  has released the final video "Hiraeth" which features the last filmed footage of Lanegan.
Taken from Dark Mark vs. Skeleton Joe's self-titled album (released October 15, 2021 via Rare Bird / Kitten Robot Records), footage of the video's last half was filmed in Killarney, Ireland when Cardamone visited Lanegan after his bout with COVID which put him temporarily in a coma.  
DARK MARK vs. SKELETON JOE
Featuring Mark Lanegan (Screaming Trees)
and Joe Cardamone (The Icarus Line)
"When I made it over to Killarney to visit Mark post-COVID/coma, we only had a week to work on filming things and humble resources," Cardamone tells SPIN who premieres the video. "We just got together every day and tried to make a go of it.  A lot of the photos and filming while I was there with him doubled as sight seeing. This was a chance to spend time together and for Mark to show me his new hometown. He looked so genuinely happy there, more so than maybe I ever saw in Los Angeles.  Surrounded by nature and peace.  It's a breathtaking corner of the world.  On the last day, we all decided to visit a side of the lake that Mark had yet to explore.  We walked and talked through the woods for several hours and broke out the camera at the very end. I had always hoped to do some kind of visual for Hiraeth' but we we were almost out of time at this point and just hanging out took priority."
A montage of Lanegan's musical career dominates the first half of the video, documenting his multiple bands and projects including Screaming Trees, Twilight Singers, Queens of the Stone Age, Gutter Twins and others. "The rest of the video is pretty self-explanatory.  They say when you go, your life flashes before your eyes," Cardamone explains of the wonderful and heartwrenching visual pastiche.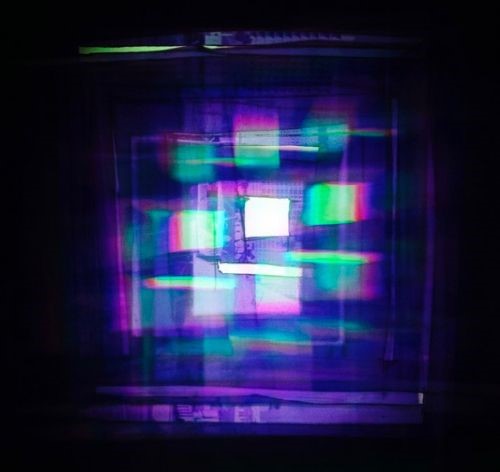 DARK MARK VS SKELETON JOE

1. Living Dead
2. No Justice
3. Lost Animals
4. Hiraeth 
5. Lay Me Down
6. No Way Out
7. Turning In Reverse
8. Burned
9. Crime
10. Sanctified
11. Traction
12. Red Morning Sun
13. Cold Summer
14. Skeleton Joe Maifesto
15. Sunday Night 230 AM
16. Basement Door


The song –  a haunting meditation on the impermanence of existence ("An angelic vision / But still just flesh and blood") – is a fitting epitaph for Lanegan and, in effect, the band and offers a wonderfully bittersweet remembrance of his artistry and incredible impact on the music world.  "His lyrics and melody on this cut in particular really moved me and in a way became the centerpiece to the album," continues Cardamone. "It's a song that is just filled with unfiltered love, nothing guarded.  No damage involved.  Truly one of the most moving pieces of music I have ever been a part of."
Dark Mark vs. Skeleton Joe is Mark Lanegan and Joe Cardamone. Their self-titled full-length record is out now via  Rare Bird / Kitten Robot Records