It has been expressed that often it takes some calamity to make us live in the present; then suddenly we wake up and see all the mistakes we have made.  
There is no truer statement to describe the current state of human existence, with individuals seemingly more distant and divided than ever before. Functioning daily within what at times might be a daunting reality,   maintaining a fine balance between hope and despair can prove to be the most challenging of all.

This is where we find VEXES, the New Jersey based four piece who burst onto the rock and metal scene with their widely celebrated 2018 debut record entitled Ancient Geometry. Lauded as being deliciously experimental and ingeniously able to blend their most prevalent influences such as Deftones, Circa Survive, Thrice, Cave In and others with an equally ample portion of their own interpretation of post-rock, metal and all genres in between, VEXES have in a relatively short time convinced fans and critics alike that they might just deserve inclusion in the company of those aforementioned influences. 
 
As the band prepare to release their bombastic and wide-reaching follow up double LP, Imagine What We Could Destroy///If Only Given Time, there is the delicate balance of wanting to express in audio form what they have seen transpire in the past four years, and the off chance of being perceived as overly ambitious and apathetic.  Stretching nearly two hours in play time and spanning 24 songs, IWWCD///IOGT can be viewed as a statement on current times or nostalgia for what was, a way of viewing the world through a finite lens, or a broad brush stroke. And although the record is not "conceptual" per se, there is most certainly a general feeling of being two halves of a whole in terms of emotion, with the entire composition being constructed to be listened to as a cohesive piece, equal parts fragility and viscerality.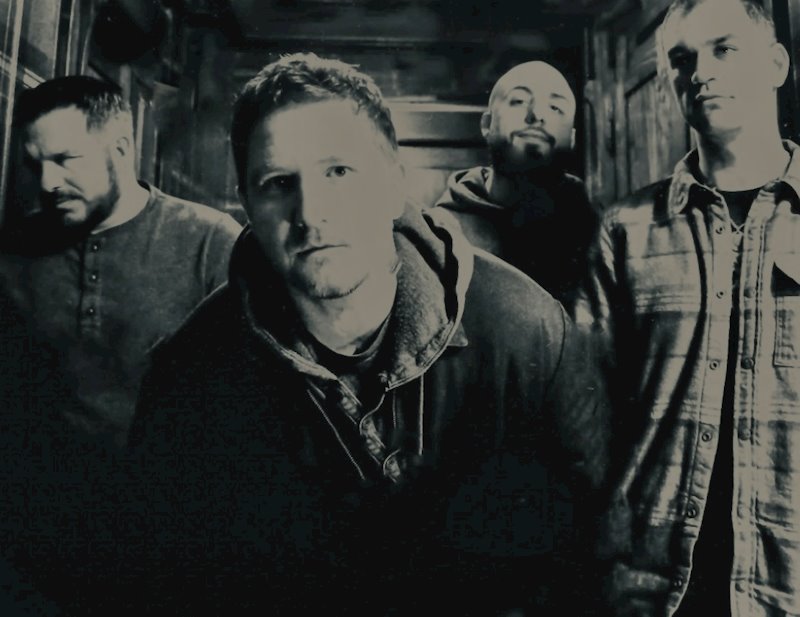 Indeed, on "Beyond The Sinking," the lead single from the album, frontman Charlie Berezansky sings "no harmony, no voice beyond the sinking… we're on our own," a harbinger of the bleakness and despondency of the lyrical content. "Many of the songs deal with today's obsession with the public eye, seeing and being seen, and the hold that has over all of us, especially with social media and having lost much of the human connection we once had. We have a general disdain for the intrusiveness of these platforms but at the same time understand their importance, however fleeting that may be." 
 
On "Inexerol," this perspective is revealed in the lyrics, "tender moments traded for the blur of neutral light, the signal of another beckons me". Berezansky continues, "It seems we are constantly in search of something to fill a hole in our lives, though at the end of the day, we really want that emptiness to return. We've always had this desire to share an honesty about the music but also find the ability to shroud that a bit. We thrive in a way on the chaos and uncertainty that surrounds us on a daily basis, and we hope to be able to have some of that feeling come across with this record".
As was the case on Ancient Geometry, VEXES again self-recorded and self-produced IWWCD///IOGT, allowing the band endless leeway in terms of having complete control over the production and scope of the piece. In what the band have stated seemed like "a lifetime in the making," there were no shortages of major health issues, family conflicts and real-world snafus and irritations that were interwoven into the recording process.
 
With IWWCD///IOGT, the band seems poised for something larger, a chance to solidify their foundation as one of the more entrancing and exciting acts across multiple genres, even in the face of increased uncertainty in today's music and entertainment industries created by the pandemic. "We're hoping that we can capture something with this record, a portrait of an unvarnished truth of what we have seen and experienced over these last few years". 
After all, as poet William Davenant proclaimed, "calamity is the perfect glass wherein we truly see and know ourselves".