In advance of the release of their new EP"Live at Earthquaker" this Friday, April 22, RUBY THE HATCHET have released a video clip for the song 'Primitive Man'. This is the second track the psychedelic heavy rockers from New Jersey have revealed prior to their EP hitting the streets following the first video single '1000 Years'.

"Live at Earthquaker" features early organic and raw versions of two brand-new songs recorded entirely live at EarthQuaker Devices headquarters in Akron, Ohio during the band's US tour with KADAVAR, with the cherry on top being the physical format debut of their raucous version of URIAH HEEP's 70s anthem 'Easy Livin''. The EP's two new songs will reappear in fully-produced recordings on the New Jersey riff-rockers' new studio album that has been announced for 2022.
'Primitive Man' is a mid-tempo bluesy grove-rocker, which features a pulsing and melodic line from Lake Muir, who fills out his bass tone with the Pyramids stereo flanger and the Westwood overdrive. Guitarist Johnny Scarps adds smooth rock riffing with sonic assistance from the Warden, Bit Commander, Swiss Things, and the Afterneath. Finally, organist Sean Hur frosts the groovy tune with layers of that classic 70s space-rock organ with a dash of Avalanche Run. It's a headbanger for sure. Singer extraordinaire, Jillian Taylor, adds a touch of Avalanche Run and Afterneath to her powerful, blues-tinged vocals and harmonises them perfectly with drummer Owen Stewart.
With sultry, honey-smoked vocals, lush yet crisp guitars and spirit of rock 'n roll organ heroics, it takes just a few seconds for luxuriant opening track '1000 Years' from RUBY THE HATCHET's hot-blooded new EP to firmly sink its hooks into ears and hearts.

The scorching riff-masters emerged from a New Jersey basement in 2011 with a take on heavy psychedelic rock that stands apart from the endless procession of vintage-mining bands. The sensuous yet strong vocal signature of singer Jillian Taylor and Johnny Scarps' deep-fried old school riffing combined with the RAINBOW and DEEP PURPLE-style organ flavours of keyboardist Sean Hur created an early buzz from the start.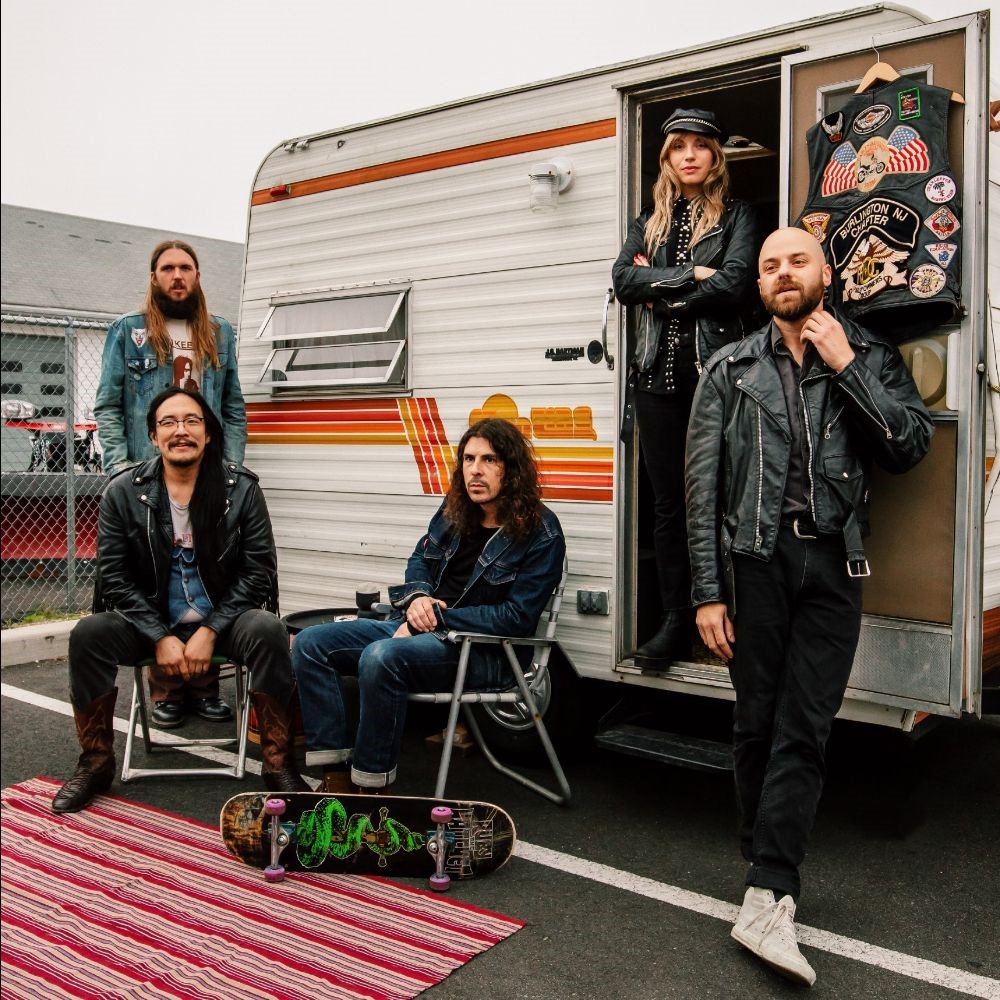 Line-up
Jillian Taylor – vocals
Johnny Scarps – guitar
Lake Muir – bass
Owen Stewart  – drums, vocals
Sean Hur – keyboards, organ


Even on their first release, the 2011 self-titled "Ruby the Hatchet" EP, the basic ingredients that built the foundation of the band's appeal were there. Their occult-flavoured hard rock with mythical lyrics and a witches' brew of classic guitar power spread from a local spark to an underground wildfire, which RUBY THE HATCHET further fueled via their self-released debut full-length "Ouroboros" (2012).

RUBY THE HATCHET's sophomore 2015 album, "Valley of the Snake" finally delivered the ever-evolving band into the ears and consciousness of the heavy music scene worldwide. After two years of heavy global touring which saw them hit the road with KADAVAR, BLACK MOUNTAIN, EARTHLESS, ARTHUR BROWN, UNCLE ACID & THE DEADBEATS and THE SWORD, the quintet's latest album, "Planetary Space Child", was released in 2017 and widely greeted with universal praise as well as debuting on the Billboard Top Indie Albums Chart.
A captivating glimpse of great things to come, the unpolished, organic energy coursing through "Live at Earthquaker" sets the stage for RUBY THE HATCHET's much-anticipated return with both a new album and tours still ahead in 2022.
Live Shows
20 APR 2022 Middle East (US) Boston, MA (SOLD OUT)
21 APR 2022 Bond Basement (US) Asbury Park, NJ
22 APR 2022 Buzzbin (US) Canton, OH 
23 APR 2022 Spacebar (US) Columbus, OH
24 APR 2022 Thalia Hall (US) Chicago, IL