Swedish Thrash Metallers DEFIATORY Unleash New Lyric Video.
June 3 marks the release of "Apokalyps", the brand new album by Swedish thrash metallers DEFIATORY. In support of the upcoming album, the band has released a lyric video for the track "Only War".
"Apokalyps", the third installment by the band from Umeå, evolves from their previous two releases, adding a more sinister atmosphere, harsh melodies and ruthless tempo, as they explore the coming of the ultimate end of the world. So brace yourselves as the Swedish quartet takes you on a journey through an ever changing landscape of war, destruction and invasion from beyond the veil.
The album was produced and recorded by DEFIATORY, mixed by Patrik Wall and mastered by Erik Lindberg at Ekens Ljudkross. "Apokalyps" will be released via Black Lion Records on CD//Digital, with vinyl and tape to follow sometime in late fall and early winter.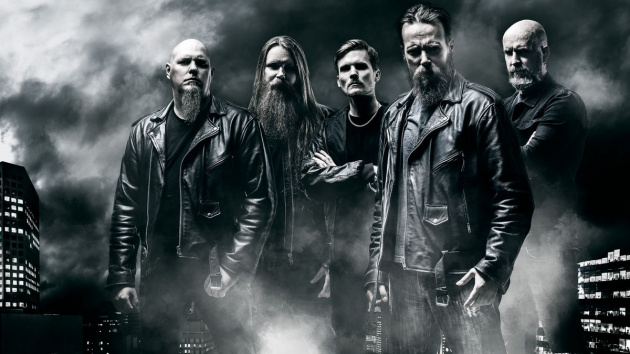 DEFIATORY are:
Martin Runnzell (Vocals)
Ludvig Johansson (Guitars)
Viggo Svanberg
 (Guitars)
Patrik Wall (Bass)
Jon Skäre (Drums)