March 25th will see the release of The Great Below, the sophomore studio album by Sweden based solo-project KVAEN.
Founded and led by Jacob Björnfot, this time accompanied by drummer Tommi Tuhkala while Fredrik Andersson (ex Amon Amarth) serves as the live drummer for the band, KVAEN has taken everything to the max and created a successor even more grand than its debut. In support of the new album, KVAEN has released the brand new track "Sulphur Fire". 
Featuring eight brand new songs packed with the band's unique blend of Black Thrash, Pagan and Speed Metal, The Great Below picks up where its predecessor left off, with going even further in every aspect. But taking everything to new levels, the upcoming album dosen't stop surpassing there: KVAEN's forthcoming full-length features some high class, special guests on both solos and vocal duets such as Mike Wead, Jeff Loomis, Sebastian Ramstedt, Angus Norder, Nephente Fridell as well as a guest appearance by Finnish folk metal vocalist Vreth of Finntroll for the album closing track The Fire Within Him Burns.
The Great Below will be coming out on March 25th via Black Lion Records and is available for pre-order at THIS LOCATION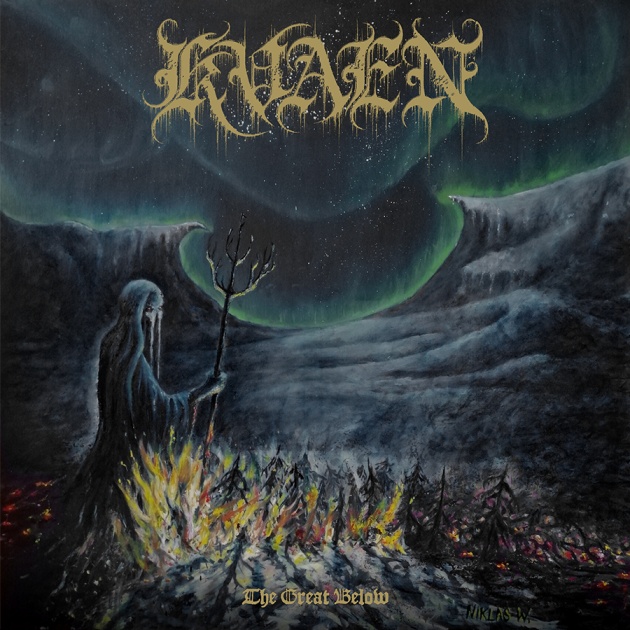 Tracklist:
01. Cauldron Of Plagues
02. The Great Below
03. In Silence
04. Damnations Jaw
05. Sulphur Fire
06. Ensamvarg
07. Your Mighty Has Fallen
08. The Fire Within Him Burns