SAATCHI GALLERY EXPLORES DECADES OF SOCIAL CHANGE IN THE UNITED STATES WITH GROUP PHOTOGRAPHY EXHIBITION 'AMERICA IN CRISIS'.
America in Crisis will bring together 40 leading American photographers and over 120 works exploring social change in the U.S from the 1960s till today. Organised by Saatchi Gallery, the exhibition is curated by Sophie Wright, Gregory Harris from Atlanta's High Museum of Art, and LA-based photographer and academic Tara Pixley.
America in Crisis was a ground-breaking group initiative originally conceived in 1969 to assess the state of the nation. This Magnum Photos project was led by American photographer Charles Harbutt and Lee Jones, then Magnum's New York bureau chief.
In 1970, Charles Harbutt said of the original project: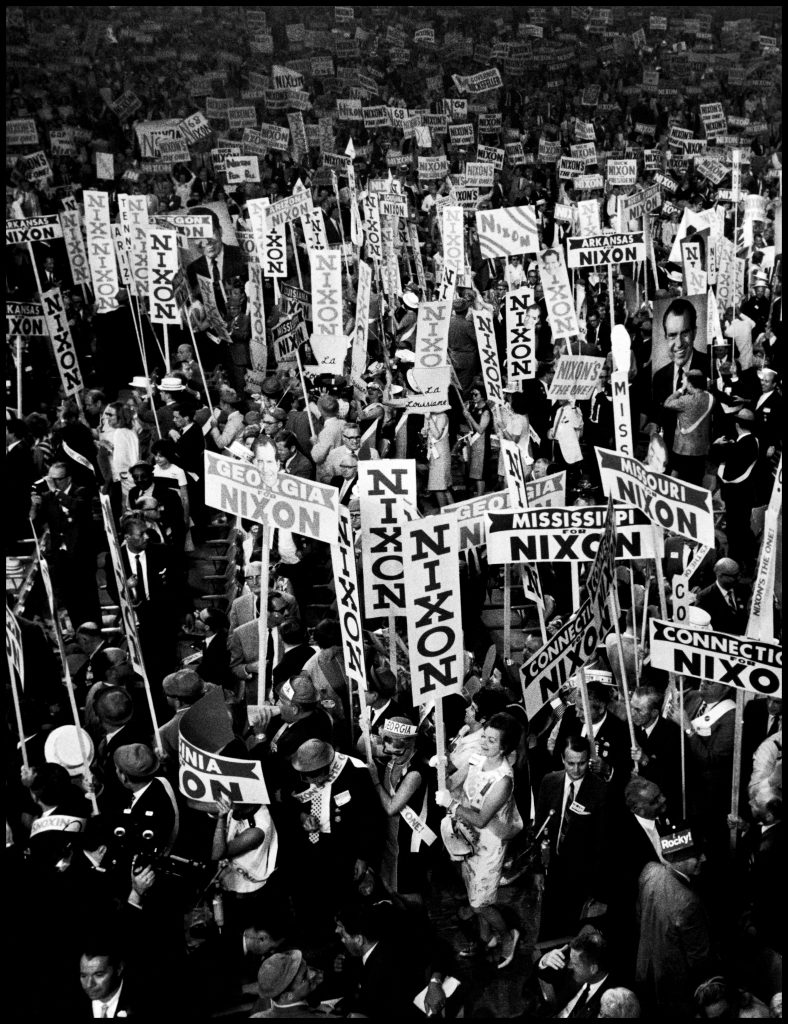 The group project turned a critical eye on the U.S at a time of great social, political and cultural change, and examined key events in 1968 leading up to Nixon's inauguration. The 2022 exhibition at Saatchi Gallery will create a dialogue between the original historical photographs from the 1969 Magnum project and new works produced five decades later, by diverse contemporary practitioners, during another tumultuous time inAmerica.
Despite the proliferation of "fake news" in recent years, the role of photography as a means to record, and to "bear witness", retains more relevancy today than ever before. America in Crisis explores the similarities and differences between two eras in recent American history through the photographs produced during each pivotal period. Explored within this exhibition are deeply rooted national debates concerning gun control and racial inequality, as well as topics of global impact such as the digital revolution and the climate crisis.
Revisiting and updating this exhibition creates a unique dialogue between leading photographers from 1968, such as Bruce Davidson, Elliott Erwitt and Mary Ellen Mark, and the works of 2020 contemporaries, such as Kris Graves, Balazs Gardi, Zora J Murff, Sheila Pree Bright and Stacy Kranitz.
The exhibition highlights the themes present in both eras, confronting the myth of American exceptionalism with the reality of current events.
Following Harbutt's original concept, the 2022 exhibition follows the same chapter structure found in the 1969 publication. Section titles such as The Streak of Violence, The Deep Roots of Poverty and The Battle for Equality carry contemporary resonance. Bringing together these two eras of documentary photography, also provides an opportunity to consider the shifts in documentary practice and image culture that have occurred in the intervening period.
The original America in Crisis project was conceived not only as an exhibition and publication but as an experimental film and installation. In keeping with the interactive presentation of the original project, the 2022 exhibition will include an immersive and interactive installation that speaks to contemporary image consumption.
Open to the public: 21 January – 3 April 2022
10am – 6pm (last admission 5pm), Wednesday to Sunday
Closed on Mondays and Tuesdays until Tuesday, 2 February
From £5, Concessions available; under 10s go free (T&Cs apply). 
Free entry for Saatchi Gallery Members
Tickets:
Walk-ins welcome but pre-booking is advised. Tickets can be booked in advance online on
https://www.saatchigallery.com/ticket. 
School Visits & Community Groups
With the generous support of all our patrons, for each major exhibition there are opportunities to engage with creative projects and workshops whether that be in-gallery, virtually, in the classroom or at home. www.saatchigallery.com/learning | education@saatchigallery.com | +44(0)20 7811 3087