Massive Ego return with a new EP of five songs called The New Normal released on CD/digitally on 11/02/22 through Out of Line Music.
After a long period of forced isolation, distanced from a pandemic weary society, starved of any interaction with their fellow earthlings the new EP reflects on where we are now as a species.
There's something for everyone on the new EP. The opening song and somewhat controversial first single You Will Comply (released 01/10/21) saw the band comment on the pandemic generation and the current reality the world finds itself in.
Fake Star reflects on an ever-changing night sky overpopulated with Elon Musk's man-made machines circling above our heads, questioning mankind's interference with the solar system given our track record here on Earth.
The lyrically dark and pure electro sounding current single Dead Eyes Black (released 07/12/21) brings the tempo back to the clubs and the dance floor, where jolting and pulsating beats guide the listener down a solitary road of self-destruction, revisiting a familiar subject matter for the band.
With an equally dark and nightmarish vision directed by video visual artist Javier Gallego Escutia.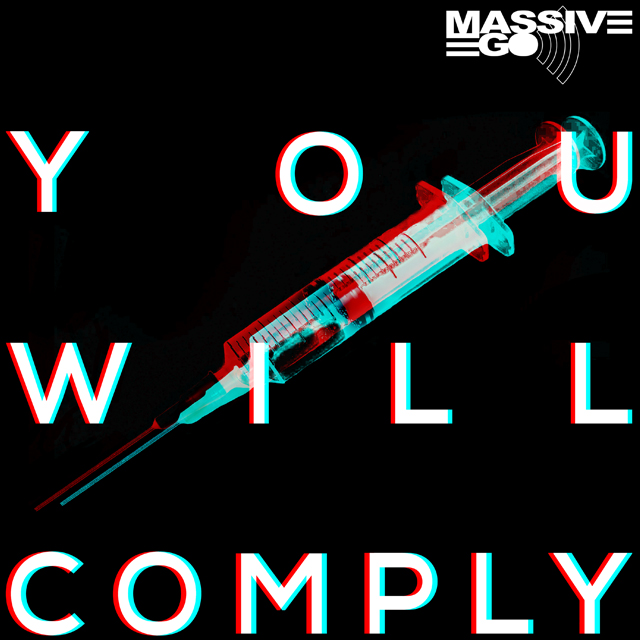 Whilst the gothic undertones and subject matter of The Vampires Wife with its clean synth-pop driven sound is sure to strike a chord with the dark scene.
The four on the floor future club hit Not Without Consequence could almost be the big sister to the popular live Massive Ego track 'Haters Gonna Hate', complete with acidic vocal delivery and banging hard beats, this rounds off The New Normal EP.
As eclectic as usual, the new songs on the EP play to the bands' strengths of what made the first album 'Beautiful Suicide' such a fan favourite. The EP marks a return to form perhaps, characterised by catchy synth-pop melodies, but with a sprinkle of darker 80's sounds.
No surprise then that Marc Massive made a cameo appearance in the latest video for legendary 80's band Duran Duran for their single Anniversary.
Massive Ego is
Marc Massive
Oliver Frost
Lloyd Price
Porl Young.
Massive Ego has already began working on a new album for 2022 with a new line-up and a returning familiar face in the form of Lloyd Price who was a major contributor to the sound and production of their first album on Out of Line and biggest club hit 'I Idolize You'.
A fourth new member in the shape of Porl Young comes with a healthy goth-pop history behind him as an ex member of the 90's UK goth band Rosetta Stone, and guest appearances on tracks by The Mission, bringing a guitar element to the Massive Ego sound ahead of a string of festival appearances in 2022 including…
Plage Noire – Germany 6-7th May
Out of Line Weekender – Germany 12-14th May
Castle Party – Poland 8-10th July
Alongside other European festivals to be announced and a European tour later in the year. Massive Ego might just have teased an exciting new future, not afraid of change, with an eye on the past but with a most definitely forward-thinking mind.