There is perhaps no greater symbol of trauma in modern-day America than the handgun. Ubiquitous in our culture, from nightly news reports to daily reminders of our country's heritage and history, the gun is a loaded metaphor for a wide array of issues preventing many of us from moving forward.
For Parts Per Million and their impactful new music video for "Placebo," released on Tuesday, January 18, the gun is a symbol of trauma passed down from parent to child, from one generation to the next.
Filmed with longtime collaborators Revelry Studios in Manchester, New Hampshire, "Placebo" is the New England hard rock band's latest captivating music video that takes their aggressive sound – an eclectic mix of grunge, space rock, and driving guitar-fueled rock and roll – and illustrates the story behind the music. It follows recent video collaborations with Revelry, like "Find The Light" and last year's live cover of Childish Gambino's "Me And Your Mama." 
And much like Gambino's "This Is America," the Boston Music Awards-nominated Parts Per Million (for 2020's "2020 Vision music video)  reflect the issues we deal with with a shocking dose of gore and reality.         
Parts Per Million is:
Paul McSweeney: Vocals and guitar
S. Brian Bailey: Guitar and vocals
Alex Marks: Bass and vocals
Jake French: Drums
"Placebo," the song, was originally featured on Parts Per Million's 2017 debut album. But the band was never truly satisfied with its original recording, and rebooted it here to accompany its video companion. Allowing the visual's storyline to marinate on its own merit, the track hits Spotify on January 21, the Friday after the video release.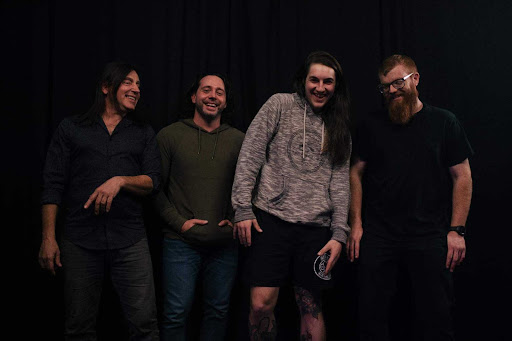 McSweeney admits there was some initial fear of viewers not understanding the underlying message of the "Placebo" video, and getting caught up in its violent scenes of Russian roulette. But he was quickly assuaged by those who pre-screened the visual and quickly identified the bold statement Parts Per Million were making.
And through the darkness inevitably comes the light.
'Placebo' production credits:
Produced by Kevin Billingslea
Written and composed by phonographic copyright holder Paul McSweeney
Published through Ascap
Video directed by Tyler Ayers at Revelry Studios in Manchester, N.H.