Planeswalker sees Jason Ashcraft and Sozos Michael returning to work together since the Helion Prime album "Terror of the Cybernetic Space Monster". 
Bringing his love for the popular Wizards of the Coast card game "Magic: The Gathering" and love for power metal together Jason approached Sozos about starting a new band together and Planeswalker was born.
Out of this reunion comes their debut album, "Tales of Magic", which touches on the events, the lore, and the literal magic of Magic: The Gathering.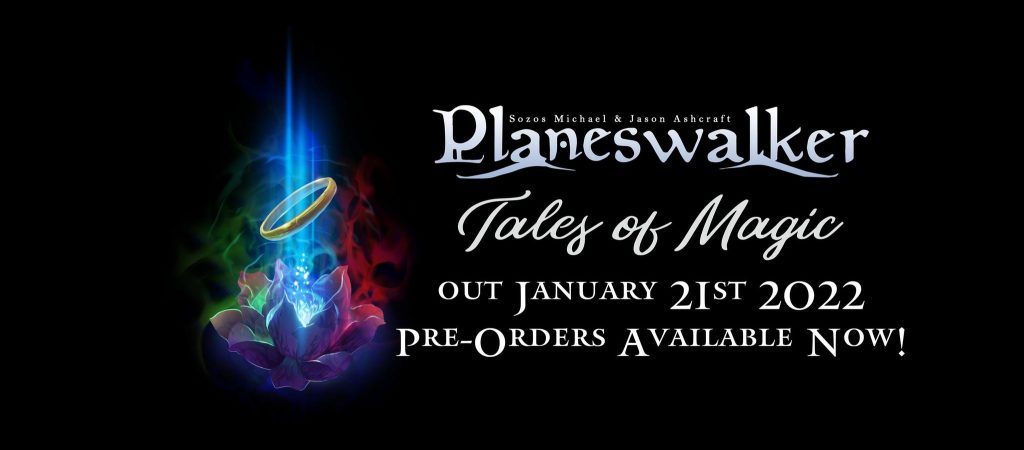 Album release date is January 21st, 2022. 
01 – Tales of Magic
02 – The Spark
03 – Shadow of Emeria*
04 – Blackblade
05 – The Forever Serpent
06 – Oath of the Gatewatch**
07 – A Million to One (Kiss Cover)***
*Features Kristin Starkey on vocals
**Features Brittney Slayes (Unleash the Archers), Heather Michele (ex-Helion Prime and ex-Graveshadow) and R.A. Voltaire (Ravenous E.H.) on vocals
***Features Taylor Washington (Paladin) on the guitar solo
Pre-Order Link – https://planeswalkerpreorder.bigcartel.com/