Glasgow's music and art have long been at the cutting edge in terms of innovation and creativity. Now, at the forefront of the city's up-and-coming jazz scene is drummer Graham Costello with his six-piece band Strata.
Their music blends stylistic elements of jazz, minimalism, and celebrated progressive/noise bands together with a strong DIY ethic, winning over audiences with towering dynamics and a raw and genuine enthusiasm. Pushing the boundaries of the genres, they combine high-energy polyrhythms and improvisation in a collective, cohesive groove.
2019 brought the release of their debut album 'Obelisk' which was nominated for the prestigious Scottish Album of the Year Award and has garnered much attention from the UK press and further afield. Today, the band return with a one-off single entitled 'Cygnus'.
Speaking about the single, Costello says, "'Cygnus' is the perfect meeting point between where STRATA began with our debut album OBELISK, and where we are going with the next release – our first with Gearbox Records. If OBELISK was an explosion of energy, 70+ minutes of driving intensity introducing the band to the world, then the aim of our next album is to be more focussed, considered, and refined. "Cygnus" shares this same intensity at times, but with different intent. I don't want to change the sound of the band, but I am always about progression and moving forward – and with this band, everything is always naturally developing and evolving."
All music is composed and arranged by Costello, who himself was also nominated for Scottish Jazz Instrumentalist 2019. His band is completed by rising star Fergus McCreadie on piano, Harry Weir on tenor saxophone, Liam Shortall on trombone, Joe Williamson on guitar, and Mark Hendry on electric bass. Together, the band forge a much- needed connection between jazz and the independent/underground music scene.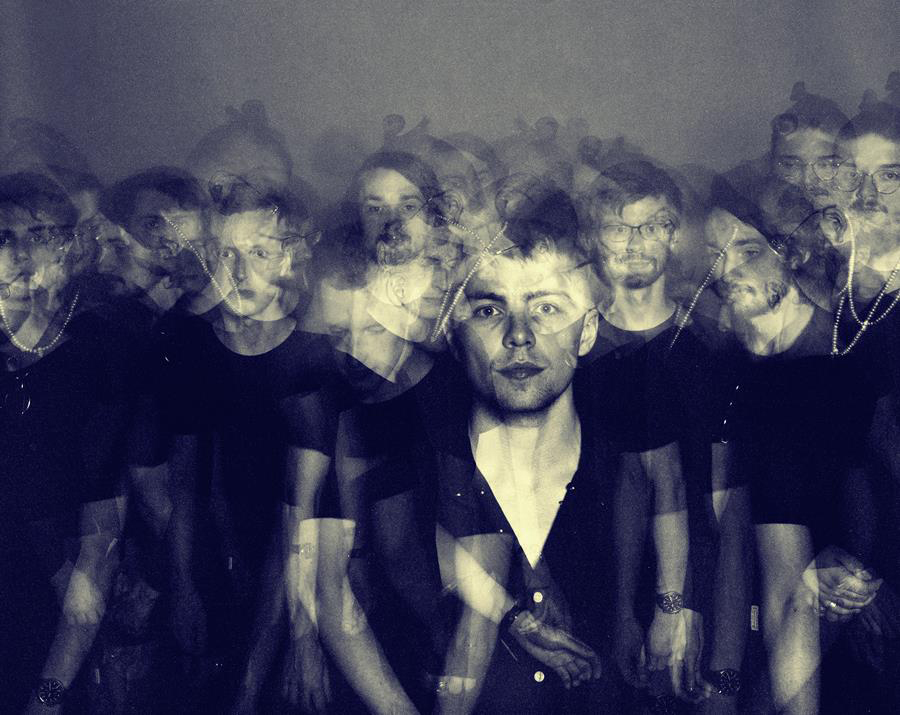 The single also marks the band's first release on London tastemaker label Gearbox Records (Abdullah Ibrahim, Binker & Moses, Sarathy Korwar, Thelonious Monk). They will also go on to release a new full-length album on the label later this year. Additionally, the band will also play a series of tour dates starting in early-July – more details TBA.
Graham Costello's Strata are a bold new voice in the growing UK jazz scene. From their monthly residency in one of Glasgow's best underground venues, to sold out concerts at UK Jazz festivals as well as appearances at Oslo and Firenze Jazz Festivals, the band have been on a rapid upward trajectory over the last year.
For those who were previously enthralled by the band's richly textured sound this is a significant release on its own terms, let alone as another step towards wherever Strata might take themselves. For those who have never heard them before, 'Cygnus' marks the start of a new year for Strata, and there is no better time to discover them than right now.
Buy / hear the new single HERE
FOLLOW:
FACEBOOK
TWITTER
INSTAGRAM
WEBSITE
BANDCAMP
About Gearbox Records:

Founded in 2009, Gearbox Records is a vinyl led label specialising in previously unreleased heritage jazz cuts, as well as contemporary artists from the jazz, folk and electronica genres. Their early archive jazz releases include artists such as Tubby Hayes, Yusef Lateef, and Thelonious Monk. Recent output includes legendary South African composer Abdullah Ibrahim, award-winning London jazz duo Binker and Moses, inimitable tubist Theon Cross, Indian percussionist and tabla-player Sarathy Korwar, and American jazz and funk five-piece Butcher Brown.