Dublin's Autre Monde release debut album "The Imaginary Museum" on Strange Brew Records. The release comes with the news of a headline show on April 11th at the legendary Workman's Club in Dublin after they fly across the pond to SXSW next month. Tomorrow the band will celebrate the release at Other Voices Festival in Ballina, playing alongside the likes of David Gray, Jesca Hoop, The Howl & The Hum and more.
Previously, the band shared single 'Brain Upon Your Pillow' which premiered at FLOOD, who said "paranoia reigns on Autre Monde's 'Brain Upon Your Pillow'" and admired the "menacing groove and sinister synths".

It's a paranoid song, it's about not sleeping and the threats that torment the character at night. I always picture them as some kind of huckster made good for whom the con is over. It's Uncut Gems!"
Following 2019's acclaimed one-two of 'Fever in May' ("impossible to resist" – Red Bull Best Irish Songs of 2019) and 'On the Record' ("a bright delight of a song" – Nialler9 Best Irish Songs of 2019), 'Brain Upon Your Pillow' imposes a menacing and paranoid groove, as dark as anything in the band's early catalogue but leavened by agreeable harmonies throughout and dramatic synth figures to close.
Autre Monde are Paddy Hanna (vocals), Padraig Cooney (bass, synth, vocals), Mark Chester (guitar) and Eoghan O'Brien (drums, synth, backing vocals). Three of them are from Dublin and Mark is from Cumbria.
More on "The Imaginary Museum":
"The Imaginary Museum" is the debut album by Dublin's Autre Monde. Released through Strange Brew Records (Junior Brother, Squarehead, Daithi), the long-player follows a run of singles and an EP stretching back to 2017. Put together over several sessions with Girl Band's Daniel Fox as producer, the album's 9 songs mark a definitive statement from a band who have evolved their earlier interpretations of post-punk/art-pop to arrive at a richer, more expressive moment, often taking folk-ish melodies and structures as a launchpad.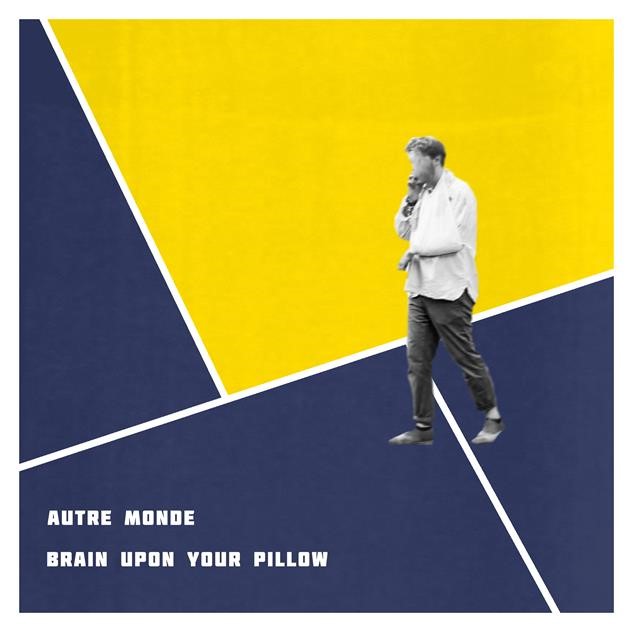 Autre Monde emerged from the ashes of the Popical Island collective (Skelocrats, Grand Pocket Orchestra, Ginnels, No Monster Club) as its headquarters fell victim to the city's relentless purge of cultural spaces in 2017. Indeed, the first Autre Monde rehearsal was on the last day of the Pop Inn's existence as a venue/rehearsal/recording space on Little Britain Street. They quickly gained attention for their early singles and stirring live performances, with The Thin Air insisting they were "one of the very best bands in the country". The Irish Times noted that Autre Monde were "mining Television, ESG, Suicide and the The Slits", and that's about right. A murky, exploratory self-titled EP followed (with 8-minute Can via Pentangle-channelling highlight 'Your Name' still a favourite in live sets) before the band set out to make "The Imaginary Museum" in summer 2018.
Touchpoints include Brian Eno, Peter Gabriel, Roxy Music, Harmonia, Fairport Convention circa 'Liege & Leaf', Grace Jones, the Human League, Alex Cameron – and most especially the organising principle to make a record "by a band who were playing esoteric post-punk in 1979 but who are now transplanted to 1986 where a hit is demanded". It is a darkly tuneful record, dotted with moments of outright pop – see recent single 'On the Record' with its exuberant sax break, for example, or the pulsating, mutating 'Fever in May'.
Elsewhere, the record stretches out confidently: luxuriating in baths of vintage synthesizers on 'The Operator', descending into something wild and uncertain in the final minutes of 'Brain Upon Your Pillow', mixing the pastoral with the robotic on 'Balls of Your Suit' and 'Three Mandolins'. 'Truly Glowing' is a euphoric finale.
The album title is taken from a line in Fredric Jameson's 'Postmodernism: The Cultural Logic of Late Captialism' where he writes: "in a world in which stylistic innovation is no longer possible, all that is left is to imitate dead styles, to speak through the masks and with the voices of the styles in the imaginary museum".
Autre Monde
"The Imaginary Museum"
Out February 28th
On Strange Brew Records
1. Lesser Than You
2. On The Record
3. Brain Upon Your Pillow
4. Balls Of Your Suit
5. Three Mandolins
6. Fever In May
7. Saturday
8. The Operator
9. Truly Glowing
Find Autre Monde online:
Strange Brew
Facebook
Twitter
Instagram
​Bandcamp
Spotify
See Autre Monde live:
February 29th – Ireland, Ballina, Other Voices Festival
March 19th – USA, SXSW, The Velveeta Room (presented by Music From Ireland)
April 11th – Ireland, Dublin, The Workman's Club (headline show)