ELKAPATH, a new Synthetic Gothic Metal band hailing from Gloucester. Influenced by the likes of The Prodigy, The Birthday Massacre, Nine Inch Nails and Korn. 
Recently recorded a 10-track album called "Black Spiders" under Symmetric Records and a Music video to accompany the title track with Loki Films. 
The album that was produced & mixed by Bob Katsionis (ex-Firewind, Outloud) is due to be released on Halloween and they are hoping to fill the end of the year and next with shows as they prepare to release more music videos for future releases.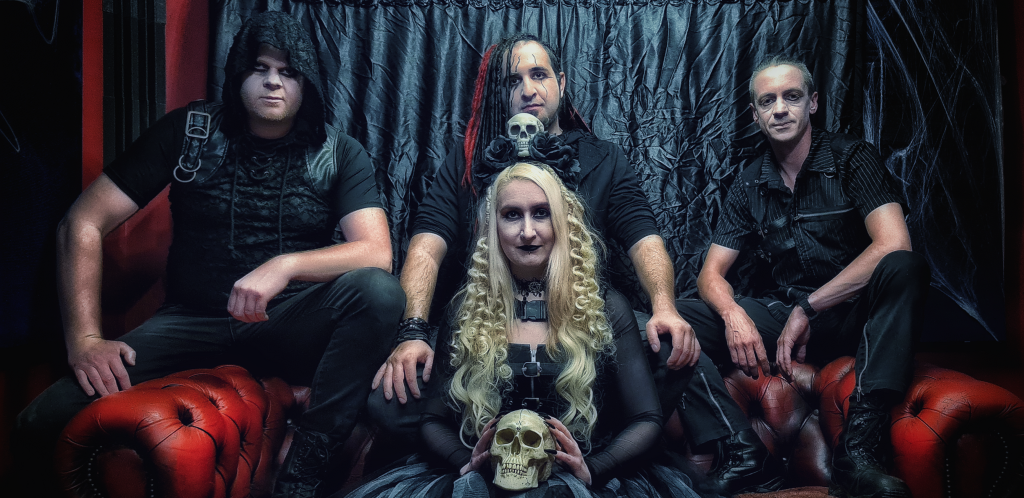 Elkapath are:
Carla Elkapath,
Trevor England,
Marios Karaisaridis,
Chris Jones 
The second story of this fairy tale is the single "Dirty whore mouth" 
"DIRTY WHORE MOUTH" ON BANDCAMP HERE