There was a queue snaking around the O2 Shepherds Bush Empire and it was predominantly made up of ladies. Ladies of all ages, ladies who were very excited and ladies who would probably lay you out with a swipe of a hand bag if you dared pardon yourself to the front of the line, press or no press.
If Chase Rice hadn't made hearts flutter enough previously at this iconic venue, the anticipation of Brett Eldredge was teetering on cardiac arrest. Braving the barrage of abuse, we slipped in, gingerly grabbed our passes and staked our claim down by the stage.
It would be fair to say the place was filling up quicker than normal and there was a noticeable jostle for the prime viewpoints, not just from the audience but also the press photographers who also seemed to be just a little earlier and a little more eager than usual.
The crowd didn't really need warming up but if they did then Lauren Jenkins was surely the woman to do it. Just as good looking as could be in a loose red trouser suit and the most adorable little snakeskin shoes, or were they boots?. Whatever, she looked tiny out there with just a guitar as a shield but like some other great female artists, as soon as she hit those strings and opened her pipes she seemed to grow about ten feet tall.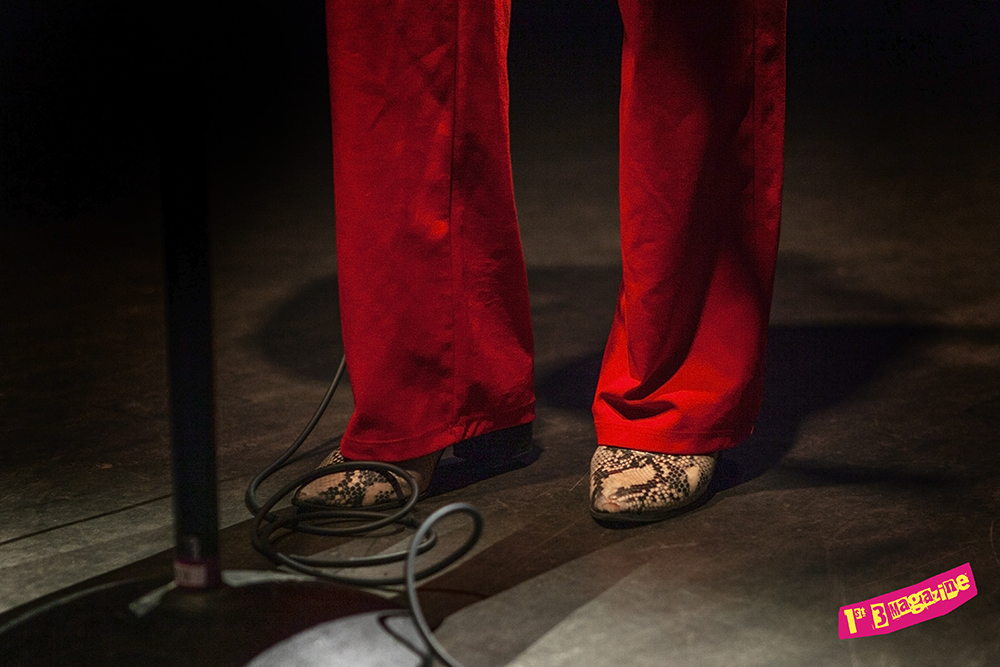 The girl certainly had the chops and a knockout set to boot that incorporated the most beautiful rendition of Springsteen's Hungry Heart you might ever hear. As with all great female country singers, the night wouldn't be complete without a tale of a no good cheating boyfriend. Ms. Jenkins was no exception as she belted out the ballsy My Bar, a tale that she told us she had written as swiftly as her ex had downed his beer just before she threw him out of the brew house she was working at.
Although the crowd gave their applause, we felt they were at times a little disengaged from Jenkins' performance measured by the level of chatter during her songs. From out the blue she gave the audience something they could and we thought would all get behind to sing along, Champagne Supernova. Surprisingly this Oasis karaoke classic fell short, not on delivery but reception and to our annoyance the chatter continued. You know what? It was their loss, we were singing it all the way home and Alexa is now very au fait with the Laura Jenkins back catalogue.
Let me tell you, Brett Eldredge hit that stage as if launched from a trebuchet. If there was anyone who looked genuinely happy to be there it was Eldredge, he had a grin as big as Texas and an exuberance to match. Coming on to shrieks of 'sex on a stick' and other things I can't mention, it was clear to see the crowd were equally happy to see him as he was to be there on the last night of the tour.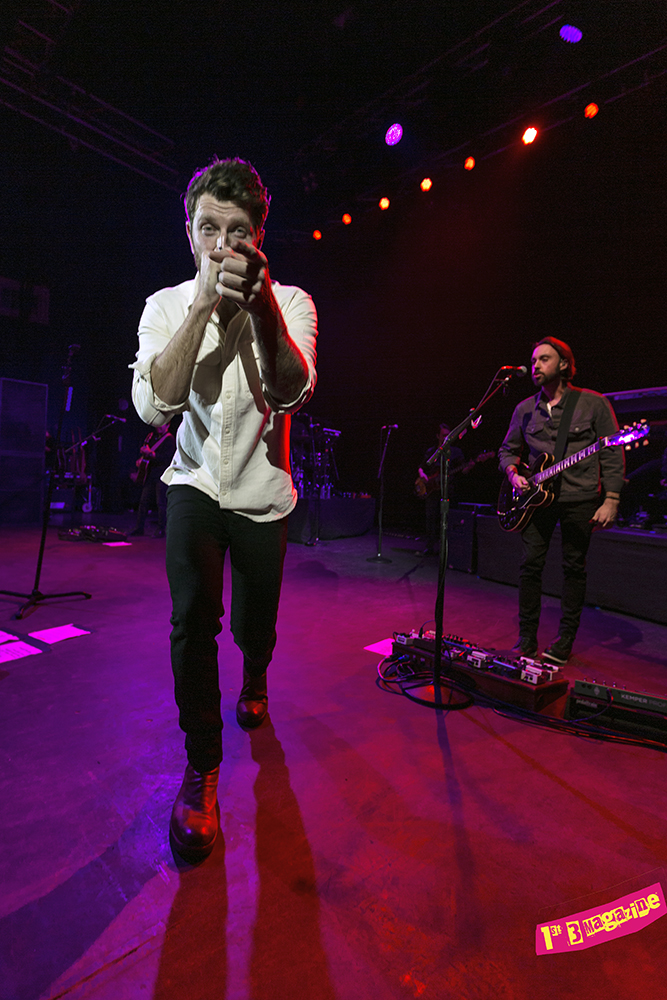 A man who has been nominated for awards from prestigious country music connoisseurs yet also for Teen Choice, has all bases covered. As he bounded around the stage like an over excited lovable puppy, the London crowd were up for a raucous Friday night – the beers flowed, the arms went around each other and the intoxicated dancing had started in earnest before the end of the first number.
If the audience had been chatting between themselves earlier, now they were singing along with every word. Brett's smile got wider as his fans got louder and drunk on his performance, if not his love. With a full contemporary sound, if it wasn't for his soft Illinois lilt, many of the songs could be mistaken for uplifting pop bangers with a bit of the Coldplay about them.
The hit Love Someone got even the quiet ones in the crowd belting it out, while Queen cover Crazy Little Thing Called Love led to even more swaying and clapping, and to quote Simon Cowell, he really made it his own with a crisp clean delivery. Not only is Brett poppier and perkier than your typical country act, but his band have a rockier sound, with plenty of twiddling and indulgent guitar solos. It wasn't all rocking out with the lads though, and he fitted in a couple of well received acoustic numbers.
This is a man with a lust for life, clearly embracing the popularity of new country music, high on the love exuding from the sold out crowd and generally having a real good time.
---
Brett Eldredge played O2 Shepherds Bush Empire, London on Friday 7th February 2020 with support from Laura Jenkins
Words:  Shasta 'Pickles' Alamo
Images: Copyright  Carl Byron Batson – Not to be reproduced in any form without prior permission