Praised by fans and critics alike for their outstanding 2020-EP The Dawn of Vitriol, Finland's MERCURY CIRCLE have unleashed their hotly anticipated debut full-length record, titled Killing Moons!
With 10 brand new tracks spanning over 63 minutes, the band's brand new record is a deeply powerful and majestic piece of music – truly representing a genre of its own – and one that will take the listener on an all-absorbing trip into yet unimaginable spheres.
In support of the new album and to celebrate the release in glorious style, MERCURY CIRCLE just shared a new video clip for the track "Like Matches", with a special guest appearance by none other than Cammie Gilbert of mighty Oceans of Slumber.
Founded by producer and musician Jaani Peuhu, who paused his activities in SWALLOW THE SUN for the band's upcoming album cycle in order to fully concentrate on MERCURY CIRCLE, the Finnish five-piece is by far no stranger to the scene and features former and current members of well-known acts such as CHILDREN OF BODOM, TO/DIE/FOR, HANGING GARDEN and SLEEP OF MONSTERS. Thematically inspired by daily life with all its dark facets and challenges, "The original idea for the album concept was to make it some kind of a gateway that opens up a path away from everyday life leading somewhere where we can be free from all the stress, grief, Corona or any other worldly worries" Jaani Peuhu explains.
"Killing Moons", the debut album by MERCURY CIRCLE, is out now on Noble Demon and available for purchase at THIS LOCATION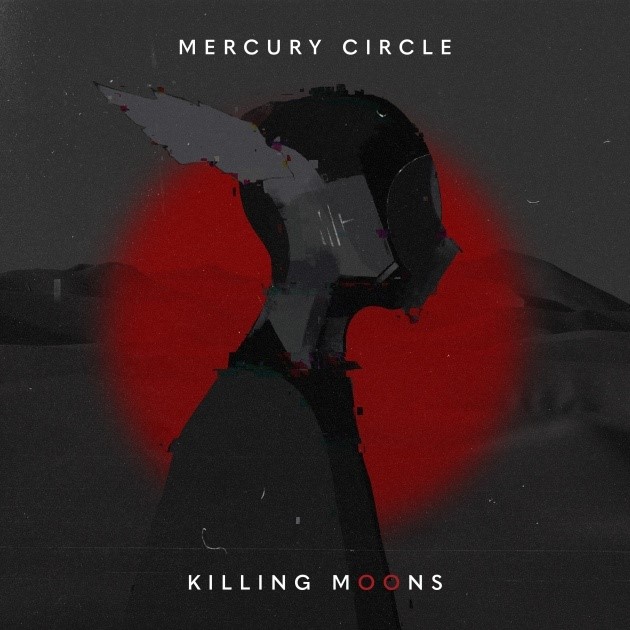 Tracklist:
01. The Gates Wide Open
02. Black Mirrors
03. You Open Up The Earth
04. Killing Moons
05. Seven Archangels
06. Call On The Dark
07. Avalanche
08. An Arrow
09. Like Matches
10. Death Poem
MERCURY CIRCLE are:
Jaani Peuhu – Vocals, Guitars, Synths (Iconcrash, Swallow the Sun, Hallatar)
Jussi Hämäläinen – Guitars, Synths, Backing vocals (Hanging Garden, The Chant)
Juppe Sutela – Guitars (To/Die/For)
Ande Kiiski – Bass (Sleep of Monsters, Rytmihäiriö)
Jaska Raatikainen – Drums (Children of Bodom)