The Chicago-born but Nashville-based singer, songwriter and guitarist JD Simo has today issued a second single from his upcoming new album, 'Mind Control'.
Entitled 'That's When You Know That You're Down', JD explains that "I wrote the song late one night after listening to a bunch of Captain Beefheart and it has definitely got a lot of his influence. The riff itself is a take on an old Magic Sam [Chicago blues musician] kind of thing. It's a meld of those two worlds, I suppose, but I love how it turned out."


JD and his band have just joined forces with the highly touted GA-20 for a massive 60 date North American tour that has just commenced and will continue until January 2022. It will see the two blues-based trios alternate headline slots.


Garnering tastemaker praise and fan fervour on both sides of the Atlantic ever since splitting his band SIMO in 2017 and going solo, JD's well received 2019 solo debut, 'Off At 11', and self-titled 2020 follow-up connected the missing link between Woodstock and Motown in their fusion of fluid and fiery fretwork with vital and vulnerable vocals. Collaborations with the likes of Jack White, Tommy Emmanuel, Luther Dickinson, Dave Cobb and Blackberry Smoke, as well as time spent as part of Grateful Dead founder Phil Lesh's 'Phil & Friends', have also cemented his reputation among guitar music aficionados.
JD now presents his most unique and rawest album yet with 'Mind Trouble', the genesis of which began in lockdown when he started cutting tracks in his makeshift home studio on which he was joined by longtime collaborator Adam Abrashoff on drums and his old friend Adam Bednarik (Justin Townes Earle) on bass and production. "Like everyone else, I was unprepared as to how to deal with this new 'normal'," he states, "so I turned to the thing that always helps me: music. I just started playing, opening up my socials and jammed. From that, the album was born."
A near inexhaustible supply of shared influences has informed the sounds laid down by the trio, including the hill country trance blues of Junior Kimbrough, RL Burnside and Asie Payton, the hypnotic Afrobeat of Fela Kuti and Tony Allen, the warped psychedelia of Captain Beefheart, Funkadelic and Jimi Hendrix, the old school blues of John Lee Hooker, Earl Hooker and Lightnin' Hopkins, as well as the raw rock of The Stooges and Nirvana.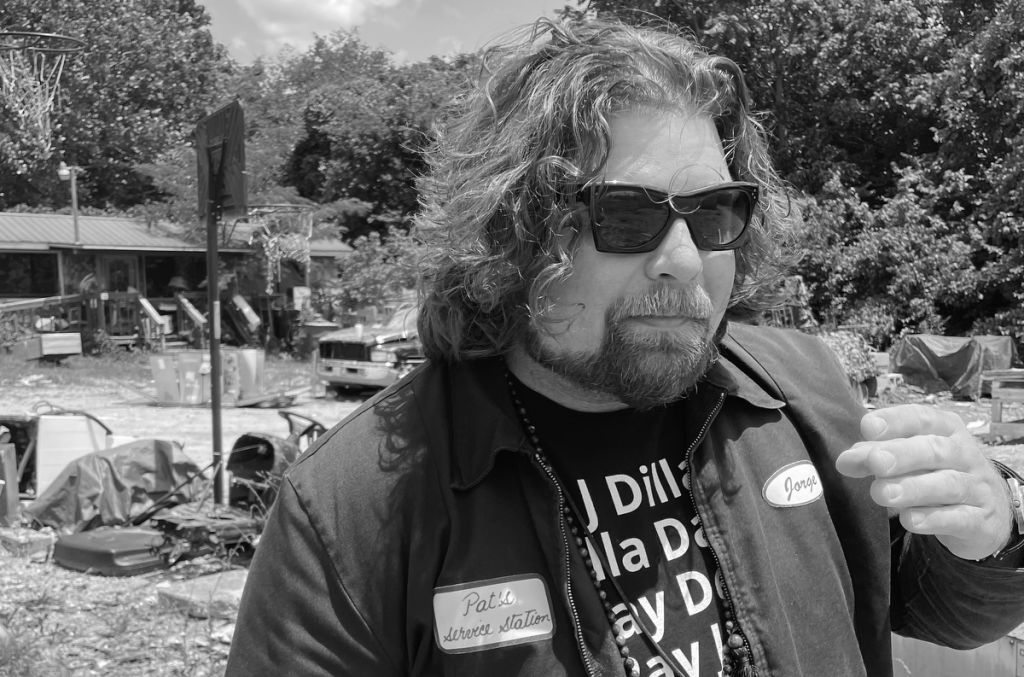 MIND CONTROL
TRACKLISTING
1  Go Away Satan
2  I'm In Love
3  Let Go
4  Know It All
5  Want What I Don't Have
6  That's When You Know That You're Down
7  Fucked Up
8  Devil Is Always Watchin'
9  People Pleaser
10  Recovery
MUSICIANS
JD Simo – vocals, guitars
Adam Bednarik – bass
Adam Abrashoff – drums, percussion