Rising Scottish alternative rock band Dancing On Tables has signed with Enci Records/LV Music, the new joint venture between by Enci Records (the Southern California record run by veteran artist manager Pat Magnarella) and Nashville-based indie LV Music, (founded by Grammy-winning songwriter/producer, Femke).
While the band is busy recording their debut full-length (due out in 2022), the labels have announced plans to release a 5 song EP titled 'Play Play Play' on October 29, which features newly remastered versions of fan favorites.
Dancing On Tables' profile continues to rise, via a recent supporting stint on Catfish and The Bottlemen's arena tour, and having their music featured in recent Schuh x Adidas and Scottish Water ad campaigns and on major playlists such as New Music Friday, The Pop List and Breaking Alternative, in addition to being named one of Variety Magazine's "10 Brits To Watch."
Their trademark high energy, anthemic live sound have seen sold-out dates across the UK, as well as festival bills including the likes of Latitude and Kendal Calling.
With the worldwide release of their new music video "OH" and the upcoming EP, Dancing On Tables aims to make fans out of the rest of the planet.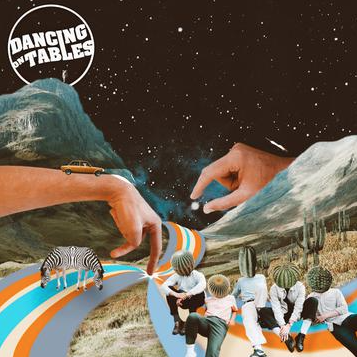 'Play Play Play' EP Tracklisting:
1. Missing
2. OH
3. Twenty
4. Black
5. Riviera
Dancing On Tables (Photo: Claudius Ricketts)