Just released, the multi-platinum London band's first music in three years is now paired with visuals as bright and energising as a sunny day.
Traversing through a universe of technicolour wonderment, the new video finds the band busting-a-groove in honour of the heavenly body found at the centre of our solar system.
Featuring the band's leading lights Bloom de Wilde and Sam Ritchie, "Sun Dance" also sees a special guest appearance from UK-based Ghanaian vocalist K.O.G. (fresh from his appearance on BBC's Later with Jools Holland), who lays down the track's incendiary spoken word section and brings the moves.
Directed and edited by Bloom herself, the "Sun Dance" video was filmed by Mark Keshishian at Sugarland studios in London. The unique costumes were designed by Carley Hague, Kitty Joseph and Jylle Navarro, with make up by Kamila Forini.
Recorded at Love Electric Studios in North London, live drums come courtesy of longtime Womp drummer Juba Wetzler. Live brass instrumentation was orchestrated by Sam Ritchie (trumpet), with its multi-layered oomph provided with the assistance of long time band members Tony Rico (sax), Tom White (trombone) and new tuba player Christopher Barrett. Bloom de Wilde's spirited, sunshine-soaked vocals were recorded at the Lullabye Factory in Amsterdam, while collaborator K.O.G. laid down his bars from his current base in Sheffield.
Engineered with James Carey, "Sun Dance" was edited in collaboration with Sam Ritchie. The final arrangement was sent to 2x GRAMMY Certified Recording and Mix Engineer, Producer Mack Woodward in the US and then mastered by Nick Watson at Fluid.
Fronted by award winning trumpeter Sam Ritchie and Dutch songstress Bloom de Wilde, Sam & The Womp draw on their eclectic heritage, breaking free of convention, prioritising the party and creating a cultural explosion. Renowned for their potent alchemy of Brass and Beats, the band have conquered festival stages around the world, performing at the likes of GLASTONBURY FESTIVAL to WEMBLEY ARENA, touring Australia and sharing bills with DIZZEE RASCAL, MIA, MARK RONSON, RUDIMENTAL, DISCLOSURE and BASEMENT JAXX. Perhaps best known for their seismic number one chart-busting single "Bom Bom", the track recently hit UK Platinum and Triple-Platinum in Australia and continues to cause pandemonium across the globe.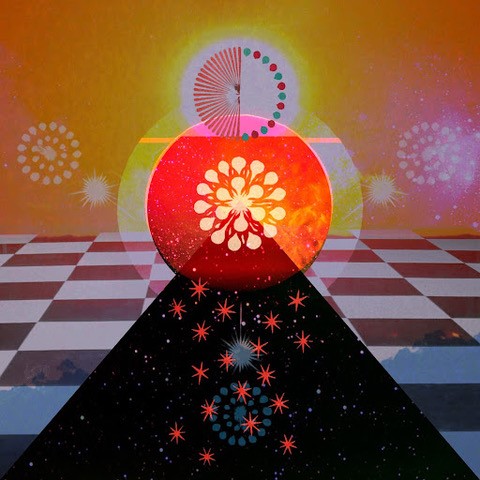 An irresistibly upbeat new track inspired by the rhythms of Fela Kuti, the international pop sensations return in 2021 in fine fashion. Embracing the summer season with a groove that couldn't be anyone else, "Sun Dance" is a blazing, beatific and brassy new single of pure Afropop dynamite.  

LIVE DATES
2nd Sept – Bristol Lost Horizon 
18th Sept – Worthing Pride