Previously featured here, Meredith Rounsley is a Maryland-native singer-songwriter who melds confessional storytelling with an organic, folk-pop sound.
Inspired by a life of travel and casual conversations with strangers, Meredith creates music that is warm and candid, placing her comfortably in the company of confessional songwriters like Sara Bareilles and KT Tunstall. Meredith released her first project, Weapon, in the summer of 2016 and then followed that with the single "Fluent" in 2020. "Fluent" is the first single off of Meredith's latest project, the four song EP, Ember.
The next single from Ember, "1985", is a dreamy retelling of Meredith's parents' hometown meet-cute. Filled with charming details, this song celebrates love at first sight alongside the everyday milestones that come with partnership. This was the first track that Meredith wrote the record, an ode to witnessing a simple, lasting relationship and wanting one for yourself. "1985" will be released on June 25th.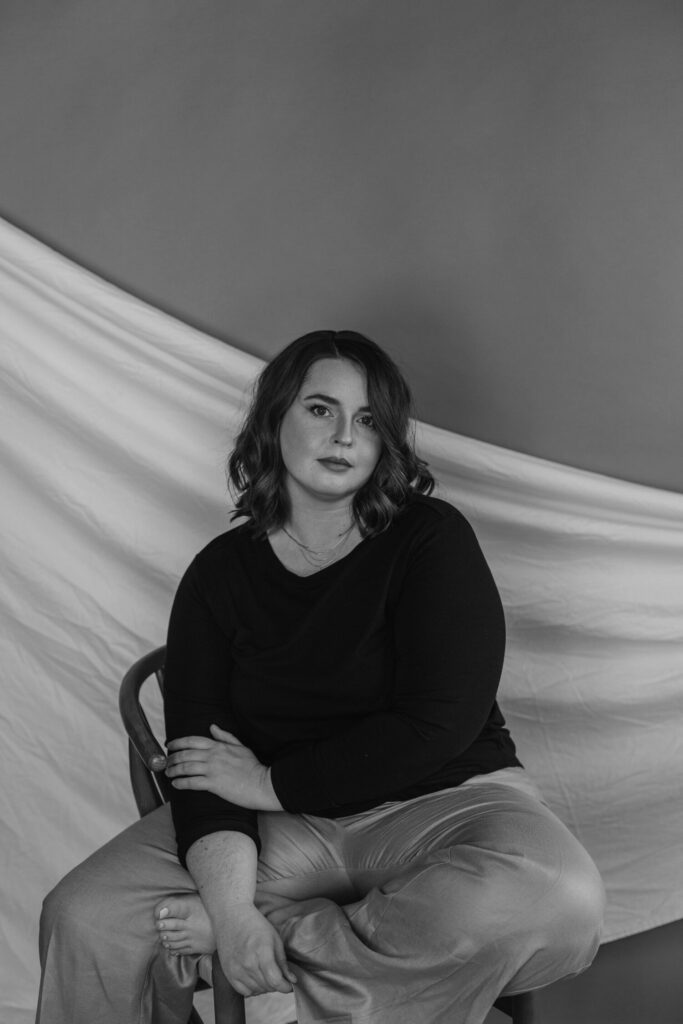 Her third single, "Let Somebody Love You", is a feel-good call to vulnerability. Opening with the laid back groove of her own electric guitar playing, the song follows Meredith's inner monologue as it dares her to take a romantic risk. "You've gotta trust yourself enough to let somebody love you," soars over a full band arrangement of playful hooks and percussion. It's the kind of encouragement you'd get from a good friend wrapped up in a catchy, windows-down anthem. "Let Somebody Love You" will be released on July 23rd.
Ember centers on love, friendship, and longing with a surprising lightness. "This was written during a very settled time in my life," Meredith admits, "These songs are a snapshot of my own coming of age, the answers to questions that I had about who I want to become." Produced by Kyle Dreaden at Tracehorse Studio in Nashville, it also represents a sonic step forward for an artist accustomed to intimate, acoustic performances. From it's opening strum to it's final, steady burn of a closing track, Ember showcases the warmth that comes from figuring out who you are. Ember released on August 27th.