An exhibition of works selected by artist Grayson Perry during Grayson's Art Club, the popular Channel 4 TV series.
If you are tired of painting pebbles and stuck for things to do as we near the end of the summer break, why not take your weary body along to Grayson's Art Club, still very popular at Manchester Art Gallery.
Alongside the public's artworks, the exhibition will feature pieces by celebrities Jenny Eclair, Noel Fielding, Harry Hill, Jessica Hynes, Joe Lycett, Kevin McLeod, Jim Moir (aka Vic Reeves), Liza Tarbuck, and artists Jeremy Deller, Antony Gormley, Maggi Hambling, Chantal Joffe, Martin Parr, Raqib Shaw, David Shrigley and the Singh Twins.
If you are punched out, really lazy or just can't make it to see the exhibition in person, you can now experience a virtual version HERE.
Booking
Free entry, advance booking only. Tickets are available to book online for dates until 29 August.
Group bookings
At the current time they are unable to take group bookings or give guided tours of the exhibition.
Individuals can book up to 6 tickets through the booking system, so it is suggested that if you want to come as a larger group you divide into smaller groups of 6 people and book time slots near to each other. (Divide and conquer)
As a good introduction to the exhibition, you might like to watch the film of the curators tour below before or after you visit.
During lockdown, Grayson Perry, one of Britain's foremost artists, brought the nation together through art, helping them to unleash their collective creativity as part of his TV series by Swan Films for Channel 4.
Every week, he hosted the show from his own studio – taking the country with him as he created his own new art works. Grayson and his wife Philippa talked to other famous artists and creatives about how they were spending their time in isolation and invited them to make their own works in response to this unprecedented crisis. Each week a different theme – portraits, animals, fantasy, view from my window, home, national spirit – was explored.
A key element of the series was Grayson asking members of the public to show him their own artworks which they have been making at home, talking to them via video calls and choosing artworks he loved in each episode. He received nearly 10,000 entries, an overwhelming response to his call out. The variety of responses – using canvas, paper, photography, sculpture and mixed media – showed the imagination, skill and creativity spread across the whole country. These works, alongside those of Grayson Perry, Philippa Perry and the invited well-known artists and celebrities, will be on show this winter at Manchester Art Gallery. List of artists in Notes to Editors.
Produced by Swan Films, a one-off celebratory episode of the show will air on Channel 4 this winter, allowing viewers to take a sneak peek behind the scenes of the curation and development of the Art Club exhibition at Manchester Art Gallery. Grayson will meet in person at the gallery (socially distanced, of course) with some of the public participants who had their entries selected for the exhibition, as well as some of the celebrity guests and well-known artists who joined him for the series.
Exhibition supported by
Channel 4
Swan Films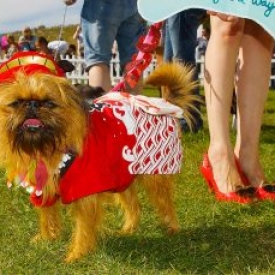 Alistair Hudson, Director of Manchester Art Gallery said: Grayson's Art Club brought the country together during lockdown, celebrating creativity in people's homes across the country. During this extraordinary worldwide health crisis, many people sought solace in making art to express themselves with humour, pathos and imagination, encapsulating life under lockdown. The programme has clearly demonstrated the way people use art as an essential part of their lives. Art Club's ethos chimes with that of Manchester Art Gallery, as an art school for everyone and the promotion of art for the health of society. We anticipate that the exhibition will be hugely popular and will help the Gallery rebuild itself after the devastation of the last months, whilst it will also play a key part in the re-building of society post-Covid, bringing life and soul back into the city.
Julia Gardner, artist of View from my Window said: "I am so thrilled to be showing my artwork next to people who too have felt and are feeling the impact of the virus. Grayson gave many viewers a real treat through lock down and I can't wait to see all the works hung in a stunning gallery and visiting Manchester."
Emma Major, artist of My View from My Window said: "I'm really excited to have my work shown in Manchester, where I studied for my first degree.  I'm registered blind but have a small blurry tunnel of sight in one eye. I lost my sight 5 years ago so I know what is outside my window, but my artwork was an attempt to draw what I can 'actually' see now."
Barbara Ann Swan, artist of Behind the Mask said: "I am so pleased that Manchester Art Gallery is the venue for the Grayson's Art Club exhibition as it's one of my favourite galleries. I have been to many exhibitions there and never dreamed that my artwork would be hanging in there. It's a great privilege and I am so overwhelmed."
Councillor Luthfur Rahman, Executive Member for Culture, Leisure and Skills, Manchester City Council, said: "One of the things the Covid crisis has reminded us all of, particularly during lockdown, is the value of culture. Not only is it solace for our souls – even more so during these last few months – the silence from the still closed doors of some of our cultural venues continues to remind us of the valuable part they play in normal times in helping shape and make our city a vibrant place to be.
"Grayson's exhibition is filled with art that in its making has comforted, inspired and meant so much to all kinds of people up and down the country during lockdown, and it's a privilege to have been chosen to host it here in Manchester. At a time when the city centre is still much quieter and less vibrant than we're used to, we're really excited and looking forward to safely welcoming more visitors back into the city to come and see it."