Providing that there's more to Scranton, Pennsylvania than President Biden and the US version of The Office, metalcore screamers, Traverse the Abyss can't be accused of sitting still.
Not afraid to mix different styles of metal or to follow a single combining a parody video with brutal music and lyrics with a poignant one about losing loved ones, they defy categorisation but always keep it heavy. Following on from Faucet Mouth and Only Human, new single Trainwreck is released on 27 August. Chomping at the bit to get back on stage, lead singer Eric Abyss took time out to speak to us about vocals, revenge and Spongebob Squarepants.
Trainwreck is released on 27th August
1st 3 Magazine – What do Traverse the Abyss have that other metal bands don't have?
ERIC ABYSS – Our sound is like a blend of older metalcore. If you listen to metalcore prior to 2010 and after 2010, there's a big difference, even with production. We're a bit more like old school metalcore. We have a lot more riffage, as opposed to breakdown oriented, with a style of groove metal similar to Lamb of God and Trivium, that really driving sound. Blending those creates quite a unique sound, and then we incorporate in the breakdown sections a little bit more of a modern sound with the tunnelly gutteral vocals, so it's just a unique concoction. Then it doesn't stop there because throughout our discography we have sprinkled different variations of our influences, such as our song Battle Cry is more like a power metal thrash song, One of a Kind is more of a rap metal song. We have different influences and we try not to stick to the same deal. As a listener, there are bands I like who will stay in the same genre but a lot of the bands that really jump out have a mixture to it. Our influences are all over, so one day we might really dig something trashy, so why not harness it if we're vibing with it. It seems like our fans enjoy it too.
1st 3 – Trainwreck is released on 27th August, can you tell us what to expect?
It's the follow up from Only Human, and Trainwreck is definitely more onto deathcore, I wouldn't say deathcore too much because there aren't a lot of blast beats but it's more really, really aggressive metal. If you took the heaviest piece of Faucet Mouth, which we released in February of this year, and made a whole song out of that, that's where we're going with it. We have all the haters and people who will say things about us, so that's where the name came from, people saying, 'Oh my god that band's a trainwreck', and we're like, 'Yes we are and we'll use that as our fuel, that's our song title'. So, we're pretty much saying, that trainwreck is you and if the shoe fits, you can wear it. It's a nice aggressive song.
1st 3 – A lot of your lyrics have the theme of revenge – where does that come from?
It branches all over, I would say even with the different members of the band, everyone likes to talk so if you feel this is about you then right back at you. Everyone makes that assumption. If it's vague, I feel people look too much into things and they're going, well I think that line is about me or they're only doing that because of this. If that's how they think and feel about what we're doing then lace it right up, if the shoe fits buddy.
1st 3 – The video for Faucet Mouth has you playing stereotypical characters from different musical genres – were you parodying yourselves and were you worried that people might misread that and take offence?
That comes in with the intention. The intention of the song was that we're obviously being goofy and silly throughout the whole thing so I don't believe that it's delivering a malicious intent so it wouldn't be depicted that way. But then again, people interpret things their own separate ways. Even in the part with the metal scene, we have to laugh at ourselves, we can't just be throwing things at others, In that shoot, we were like, let's go around the board, so our drummer Dave was meant to be the thrash metal guy, I was the 1980s singer, our bass player was the tough hardcore guy. We wanted to make sure that we were laughing at ourselves too and we're just having some fun. But with how it is today, somebody somewhere is probably like, 'they're mean, they suck, they think that they're better than other people, that's why they do that'. There's no pleasing everybody so somebody probably took it another way. What can you do, it is what it is.
1st 3 – Did you worry that it would damage your credibility in the metal world, or did you just think, whatever?
Definitely whatever. If we really cared about mainstream things then we would probably be doing pop music. In the metal community, there are bands that do super silly stuff, look at Annihilator and Brojob, their whole lyrics, their whole ensemble is silly to a point but it's so brutal, so it's not uncommon for bands in the metal scene to be silly. It's not as popular as the 'ultra-serious metal band don't smile', that's a very common thing and we'll play to that too – songs like Only Human have a more serious note. The main point is that we didn't just do a silly video; we always talked about it because we're just genuinely goofy individuals, we like to have a good time, life's really short. We were recording Faucet Mouth and we just thought, let's do a really stupid video. Our guitar player said, 'Why don't we just play little kids' instruments, like Walmart ones', and our drummer was like, 'Dude, I just got a new drumkit, I want to show that off, I want to do something with live action' and it just bounced back and forth.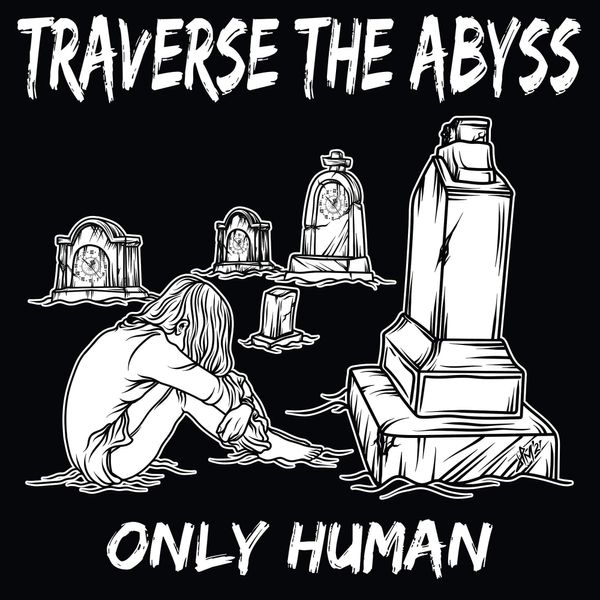 1st 3 – Only Human has taken on a particular poignancy with all the people who have lost friends and family due to Covid – how important was it to put that song out this year?
Very much so. We've lost quite a lot of friends over the past year. At the beginning of 2020 and coming out of 2019, a few of our friends passed and it sparked it into the mind, and I wrote the lyrics. We didn't get to record it until later on but tragically more of our friends kept passing. One of the guys we were working with suggested we did a video with it and drop it as a single. We thought, yes, it has a really good message. Also, as the follow-up from Faucet Mouth, it shows we have songs with a serious note as well. That was one thing we were talking about too – we do the silly video, is that what everyone's going to expect out of us? Our other videos were from studio shots or live shots and it was like, now it's time to do a 'video' video and is everyone going to expect a silly video every time. That's why I think that doing this switch to Only Human was a good way to show that we can do the best of both worlds, kind of like Seether, they do that really well. They have a lot of emotional videos where they're stressing a topic and then they have absolute silly ones like Same Damn Life where they're dressed as old people in the retirement home, so on that level. It's a nice balance depending on what the song is about.
1st 3 – When did you discover that you could do the screaming vocal style – did it come easily?
Yes, I was 7 or 8 and my mom hit me with the metal side of the belt and I went 'Aaaaaaargh', no only joking, I grew up on Sabbath, Metallica and the Stones, and then at around age 12 I heard Disturbed for the first time on a wrestling pay per view and I was like, 'What is this? This is good'. Then I got into Disturbed, System of a Down and Slayer, and then I got into Slipknot and there was something about that rawness, about the aggressiveness. Rock music has the pump, I still love my rock music, I appreciate all sorts of music but predominantly rock, metal and rap. But there is something about metal, at a young age I thought, this is so aggressive and raw, the speakers blaring, the bass going, so that really pushed into it. I didn't get into playing music out until later on, I started with drums in elementary school and then picked up guitar aged 14 but really got into it at 17. We needed a singer for the band. At the time we were really into death metal like Cannibal Corpse and I was like, 'I'm doing it'. I started doing death growls. I didn't even start with regular melodic singing, I just went dived into: 'Hey, let's blow out our vocal chords' gruff vocals. It was just the type of music, everything I listened to when I got into metal had aggressive vocals, so that's how it came out, that's what influenced me. The bands that I was listening to when I started writing my own songs were aggressive bands, a lot of death metal, deathcore stuff like Machine Head and Trivium. Even if it wasn't screams or growls, more metalcore, it had that aggressive, driving stuff, that got me started onto it. I was playing guitar and singing, then I was playing bass and doing vocals and then our guitar player said, 'Dude, I want to get you on the mic, don't have an instrument, just run free'. We were just starting Traverse the Abyss, that's when that happened and then a little light came on, and I found more placement, pitching it on notes, getting myself more into the groove of being a vocalist. Today, I'm still learning new tricks and techniques that I can do in harsh vocals then I can try to blend into something melodic.
1st 3 – Henry Rollins once said that East Coast punk is intrinsically harder and faster than West Coast due to the respective locations. Do you feel that being from Scranton, Pennsylvania has influenced your style?
I've never really thought too much about the geographics. Maybe, because a lot of the stuff coming from PA has that backbone to it. Motionless in White, they're from Scranton, Breaking Benjamin, they're from Scranton, and they're two of my favourite bands. They do get FM radio play, but it has that punch to it, their bass end is very driving so you might have pointed out something that I didn't even realise. I think that it's in the PA blood, the water we're drinking, giving us that aggression feel. August Burns Red, they're another Pennsylvanian band; This or the Apocalypse, well now they're pop but they're another PA band; The Last Ten Seconds of Life, they're really, really heavy. So, I think that it's something in the PA water. If you're a PA band and you're not pounding it down, even with some melodic vocals over it, I mean, 'Represent the Keystone State, man'.
1st 3 – Is metal the dominant genre in Scranton?
Scranton is a melting pot. The punk scene is doing its thing, the metal scene is doing its thing. They all have a genuine mutual respect for each other, which is cool. But, we're all of over the place, even into subdivisions. The old school metal scene thrives just as well as the hardcore scene, and vice versa. The main thing is that we have to compete with the cover bands, no-one likes original music. They want to get drunk and listen to stuff they already heard before. So, that's the trick – how do you put on a good enough show to steal the cover bands. That's pretty much the problem with Scranton and I guess a lot of other places that we play, they say that cover bands get the big stuff and that's how people are, if you go to a restaurant, you order you already know versus something new. You can't argue with it – it is what it is and that's why we go hard.
1st 3 – How has lockdown affected the band – on one hand you have more people looking up music on the intranet but on the other you've lost the live shows.
Oh man, we were playing these shows with all these big national acts, running weekenders almost every single weekend, and then quarantine hit us so it was, 'What do we do now?' We took a pause to assess the situation going forwards – we thought that if we're not playing shows, we'll write music. As we were writing music, we got in talks with our new guitar player, Jamie. His band broke up when Covid happened, so we were like, 'OK, we'll steal you'. So, we brought Jamie in and brought him up to speed with a setlist of our old stuff and started incorporating him into newer writing. You'll hear his parts of Faucet Mouth, Only Human and Trainwreck. You can hear his influence. Not being able to gig, we did a live stream from the V Spot back in February and that was when it was half capacity, so we were able to bring a couple of people in and make a couple of dollars to pay the video crew, and the bands and ourselves, and get to play to people. In the meantime, we started our website, so we could drop merch and advertise the merch on our social media to go back to the website, so people were in the routine of going to the website so they could see our merch, our shows, discounts, any little thing they need – it just gets people into that so that whatever they want to find out about the band is there. So, during the pandemic we were trying to make ourselves better on the intranet and take a better look at how the industry was going because we were gearing up for another EP release, but it seems like the singles game is where it's going down. You release a single, wait for a couple of months then drop another single. Everyone had microwave mentality – you don't want to wait for a whole meal to come, you serve little appetisers that are part of a main course, which is what we are doing. We're going to be following up these single releases with an EP, probably towards the end of the year, towards Fall. So, quarantine was just working in a new member, assessing the situation, seeing what other ways there were to generate money and getting ourselves back to rolling. But now there's a Delta strain going around, so everything we're doing now might just go. We have so many weekends when we're booked to do shows, we have national bands we're opening for. We're going to open for Nonpoint, we're going to open for Attila. I can be very pessimistic so it wouldn't surprise me at all if everything goes to shit, so then it will be just rinse and repeat, back to Plan B – heavily advertising on the intranet and seeing about doing live stream shows.
1st 3 – You mentioned an EP coming out later this year, is that written already?
That one is done, recorded and everything is done for it. We're just getting the fine ends tidied up. We're currently in practise writing the follow-up for that one, and we have two and a half songs out of five done for that one. We're trying to keep the ball rolling with the creative juices flowing. Worst-case Ontario, Trailer Park Boys reference, if everything does get crappy again, we still have some content rolling out. We have a lot of new merch coming out, we just got basketball shorts done, we have zip-up hoodies about to drop, we have a bunch of new t-shirt designs. We have merch going that way, we have content going that way, so we can try to keep our ball rolling.
1st 3 – Are you as a band involved in the design of the merch?
I usually one of the people gunning for merch, I get ideas, or we'll feed off what people say to us. Everywhere we go, we get people going, 'Oh Scranton, do you guys work at The Office, do you guys work at Dunder Mifflin?' I was looking at The Office logo, the Dunder Mifflin one, so we have the parody of the Dunder Mifflin logo as 'Traverse the Abyss Scranton Metal', that gets eaten up. A lot of the designs we'll pitch, like, 'Halloween's coming up, what would you guys want to do?' So, we'll spitball and try to get everybody's ideas on it but texture wise we'll try to ensure that the shirts are soft, if there are shorts make sure that they have pockets. It's a group thing but usually I'm the one making sure that it's getting printed and mailed out.
1st 3 – Do you take the lead in the band, as a semi-manager role?
Yes and no, it's very democratic. Everybody's voice is heard, and their vote on stuff is spoken about but I would say that me and Iron Mike, our guitar player, are the El Presidentes of the group. It's definitely a collective thing but me and Mike have the most input and drive. It's a weird balance because Jamie is more honed in on the writing aspect and how we can enhance the songs, that's where him and Mike will bond. Mike is good with the monetary stuff and how we're dividing it, but everybody gets to pitch in. I'm more involved with the social media stuff, looking at what is really booming right now, like the bleach tie dye shirts are what is jumping so we should go with these. Me and Mike are like the dynamic duo or the toxic twins, we feed off each other, we are the light and the darkness.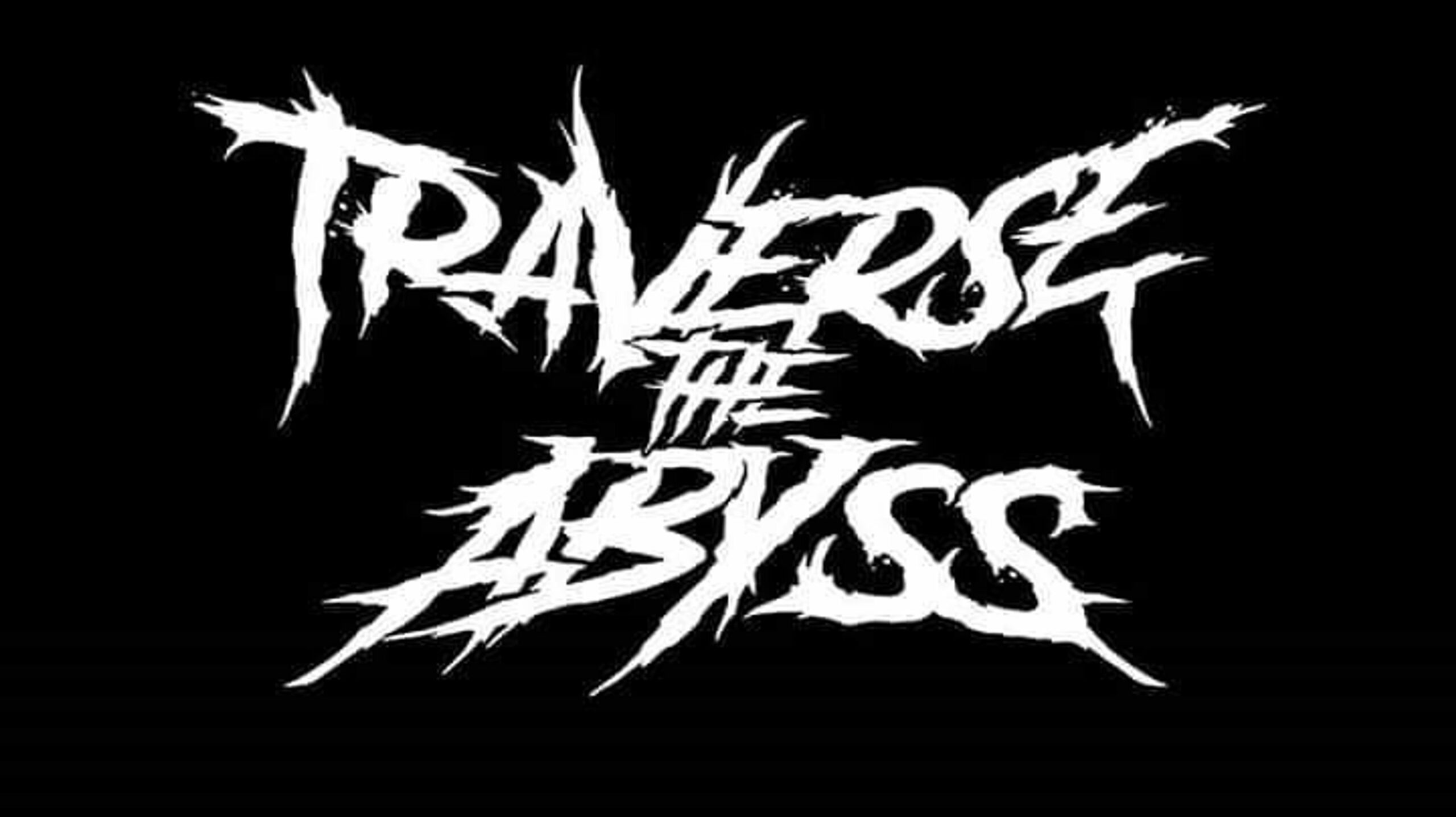 1st 3 – Assuming that things do open up, who else would you like to support?
If we could do this year's Knotfest, that would be perfect. Slipknot would be one, same with Trivium, Megadeth would be really cool. We have played with quite a list of bands so far – we did Upon a Burning Body, we did Miss May I, we did Like Moths to Flames, so there is a list of nationals that we got to play with. I would definitely like to support Trivium, Lamb of God, Slipknot – those are the big ones up there. As for a tour, I think that it would be awesome to get on a leg of a Motionless in White tour – we're both from Scranton and we both do metalcore so it would be kind of cool, plus they have a huge following. We played with them when they did a hometown show, this was at the back of 2018. We were the direct support slot for them. I know what it could do if we were on one of their runs.
1st 3 – Can you tell us about your tattoos – I'm assuming the 'Time Flies' one is after your song of the same name?
 Yes, it was around the same time. On my hand is the 'Time Flies' clock to remind me to get off my ass and live, make life happen. The microphone and stuff from pop culture is on my arm, it's stuff I grew up with, so this arm is for my mom. I have Sauron from The Lord of the Rings, the Dark Mark from Harry Potter, Darth Vader, The Nightmare Before Christmas. My other arm is all ocean themed – there's the angler fish, squid, shark, diver's helmet on the hand, and that's basically what my dad has across his whole belly, so one arm's mom and one arm's dad. On the mom arm, there are music notes all vaguely shaded in the negative spaces, so it's music and mom, childhood. Then dad on the other arm. My legs are bare compared to the arms, but I have Crash Bandicoot and Pokemon, so that's video games. I grew up playing games and now I do Twitch streaming so now I make a couple of dollars playing games and that's my de-stressor. I watch movies but a lot of the time I need something interactive, so I like a lot of story-based video games, where it's a story but you have to interact and play it out, so that's one of my outlets. Then there are miscellaneous tattoos on the other leg – we've got the voodoo doll, we've got Squidward from Spongebob Squarepants, because my daughter loves Spongebob. I feel like that's a personal reflection of myself. I'm either really happy or I'm like, everything sucks. Me and the wifey grew up on Spongebob too. The adult humour that's laid out throughout that show is incredible and there's stuff I laughed at as a kid and now re-watching it as an adult, some of the adult puns are stuff, it's stupid stuff but it kills me. I'm a bit kid at heart, just like my mom. My feet are tattooed too. I cover myself with things to make me feel good about myself.
1st 3 – Finally, what has been the highlight of Traverse the Abyss so far?
Gig wise, almost any time the crowd is vibing with you, even if it's a small crowd, that's always an amazing feeling. The highlight would still be the Motionless in White show because it was the first time of getting to perform in front of a thousand plus people. They were vibing with it, so it wasn't like they were bored – the moshpit was huge, there was non-stop crowd surfing. We sold all of our merch that night. Yes, that felt right. Then it was, how do I get to make this an all the time deal. Song wise, I'm really glad that everyone is vibing with the theme of Only Human, and the opposite of that, I'm glad to see how much success being silly is doing. Even today, I'm going to be cutting a couple of promos and they're going to be stupid silly and I keep rolling with that. We did one for the Attila show, and I was right her in my back yard with a beach backdrop that we got from the dollar store, it was a dollar. It was 8am and I put that up and filled a margarita glass with lemonade, and I was like, this is the day drinking tour. It's cool because even stuff like that on TikTok is blowing up because you people can be silly and visual. Text is only so much, there's no emotion behind it, when you put something on paper, ok people will get it but when they see it with people waving their hands and moving in and out, you get a bit more personality out of it. So, I'm glad that people are picking up on the silliness and vibing with that, and with the serious too. We have the most fun making our content for the band.
Traverse The Abyss
Line up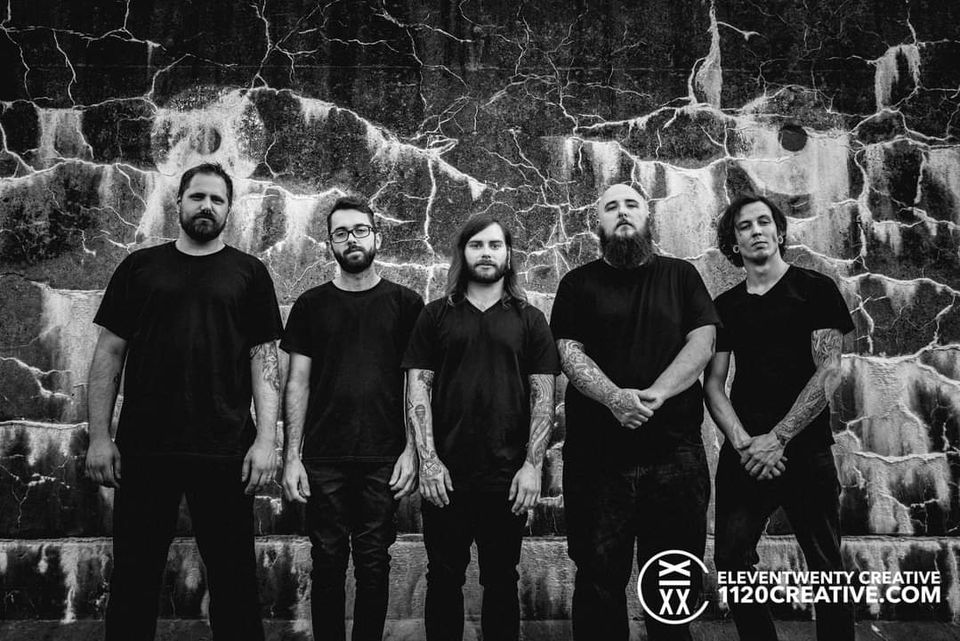 Eric Abyss – Vocals
"Iron" Mike White – Guitar
Mike "Bnoc" Bieniecki – Bass/Backing Vocals
Jamie Macheska – Guitar
David Wilczweski – Drums
Contents of this article are copyright of 1st3 Magazine. It is prohibited to reproduce in whole or in part without prior written permission.