The latest chapter in Enslaved's 30th anniversary voyage is coming to a close.
The Norwegian avant-gardists have released their full Cinematic Tour 2020 live album/DVD collection, and in celebration they have premiered a live video for 'Homebound', thefinal act in this tetralogy of exquisite audiovisual performances.
'Homebound' is a snapshot of a unique show, recorded in summer 2020 in Sotra, Norway, encompassing five tracks from Utgard, Enslaved's latest studio album. Utgard saw Enslaved inhabit an esoteric space – finding themselves fueled by the pace of their black metal origins, while continuing their melodic evolution.
Enslaved are also proud to announce that they will be playing at Hellfest 2022, on Friday June 24th 2022, headlining the Temple stage.
Live Albums/DVDs
Enslaved have released four new live albums/DVDs, with audio and visuals taken from their highly revered digital performances in 2020. 
The Rise of Ymir (Verftet Online Festival 2020) 
Chronicles of the Northbound (Cinematic Tour 2020)
Below The Lights (Cinematic Tour 2020)
Utgard – The Journey Within (Cinematic Tour 2020)
The releases are available via the following formats:
Splatter Vinyl (ltd. edition 300 copies)
4 x CD/DVD boxset (ltd. edition 1000 copies)
4 x DVD (ltd. edition 1000 copies)
Digital albums
For more information on physical formats head to the By Norse Store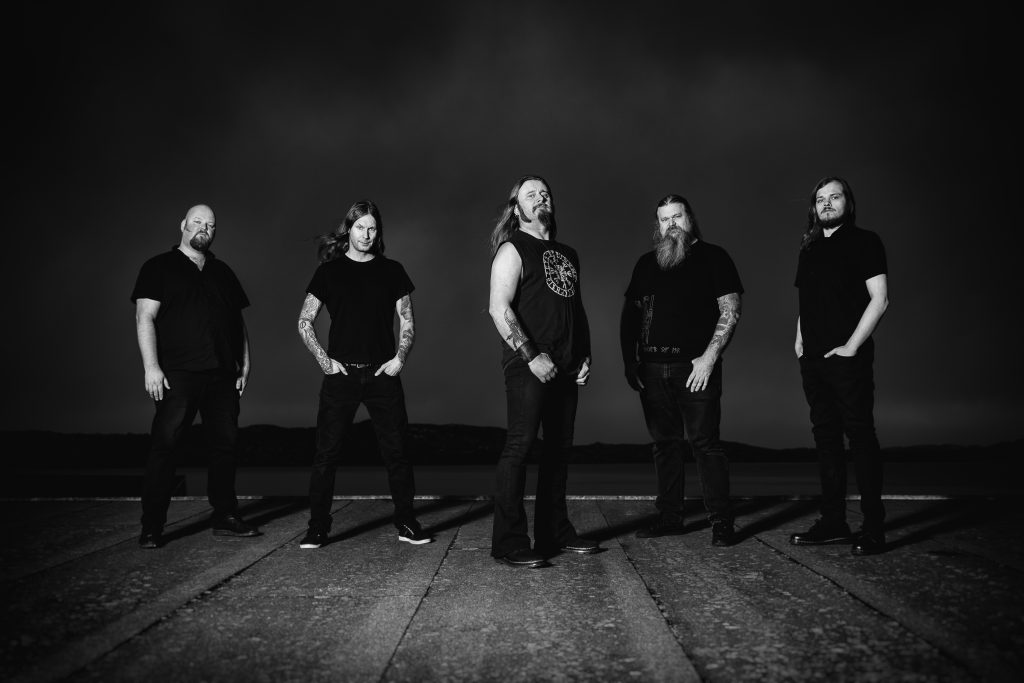 Ivar Bjørnson | guitars 
Grutle Kjellson | vocals
Arve 'Ice Dale' Isdal | guitar
Håkon Vinje | keyboards, clean vocals
Iver Sandøy | drums
ENSLAVED - UTGARD EUROPEAN TOUR 2022
w/ Intronaut, Obsidian Kingdom, Crown

13/02 – DE Berlin, Hole44 
14/02 – NL Utrecht, De Helling 
16/02 – UK Birmingham, 02 Institute
17/02 – UK Glasgow, Classic Grand
18/02 – UK Leeds, Brudenell Social Club
19/02 – UK London, 229 
21/02 – FR Paris, La Machine
22/02 – FR Toulouse, Le Metronum *new city
23/02 – ES Madrid, Caracol
24/02 – ES Barcelona, Boveda 
25/02 – FR Lyon, CCO Villeurbanne
26/02 – CH, Aarau, KiFF
28/02 – DE Munich, Backstage Halle
01/03 – DE Stuttgart, Wizemann 
02/03 – DE Cologne, Luxor 
03/03 – DE Frankfurt, Das Bett 
04/03 – DE Hamburg, Uebel & Gefährlich 
05/03 – DE Leipzig, Hellraiser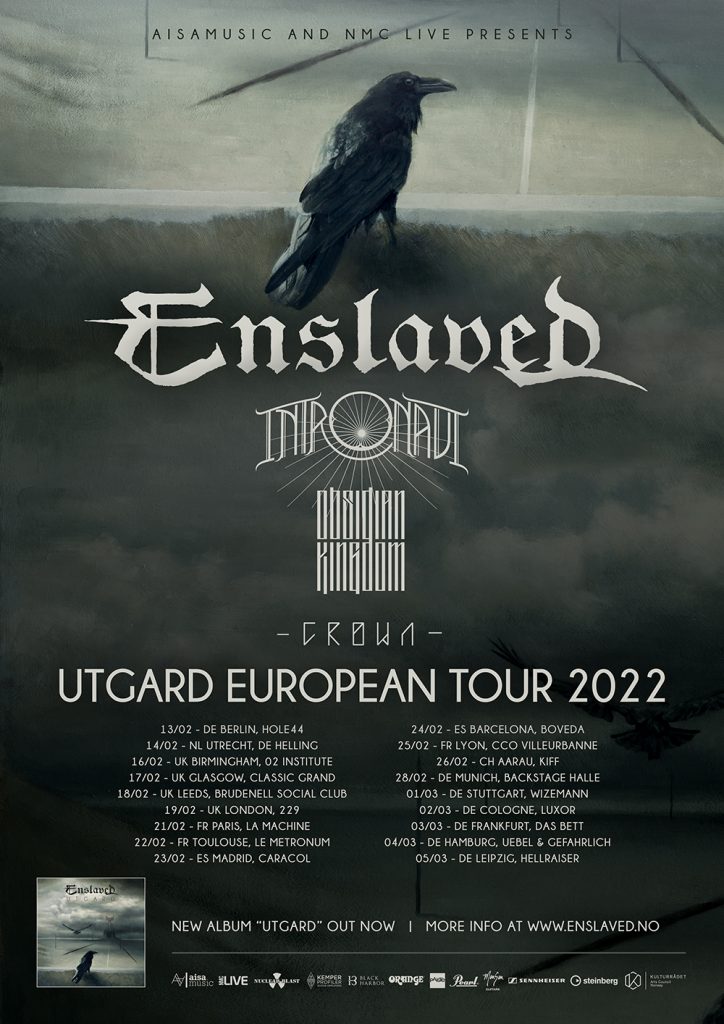 Never faltering, Norway's iconic Enslaved continue to exist as one of the most original and dependable components in our scene's indestructible backbone. Possessing the reputation as one of the most riveting live acts around, they never fail to offer us talent of the highest calibre, always doing justice to their signature black/progressive sound. Enslaved was formed in 1991 by Ivar Bjørnson and Grutle Kjellson releasing their first demo Yggdrasill in the summer of 1992, their legendary mini-album Hordanes Land coming out in 1993 with debut full length Vikingligr Veldi arriving in the spring of 1994.

Enslaved in 2021 is a band in stellar form, a band at its most existentialist and self-conscious, proud Bergeners bearing the torch of their hometown's extraordinary musical history. Latest album Utgard has shown them at a stage where simply everything they touch turns to gold. Icy black metal anthems walk hand in hand with refined prog rock gems and primordial, dark folk sorcery. It's Enslaved to the bone. And yet again a band that cast off its old skin, delivering some of their shortest songs in years while still packing them with glimmering detail. It is a journey into and through scary Utgard, showing Enslaved both unleashed and thought-through – a lethal combination unfurling a potential that's easily rekindling the furor of their early works while dancing gracefully through their most ambitious, most haunting and most musical tunes yet. A contradiction? Life itself is a contradiction. And yet we all live to prove it wrong.