"That song's an apology delivered at the start of a relationship, instead of the end, when it all falls apart," says Little.
"I'd been thinking a lot about how I find myself repeating the same mistakes in different areas of my life. I find myself drawn over and over to the same qualities in different people, and sometimes the dynamic can become toxic. Pointing the finger is easy. I'm trying to be better at acknowledging my part of the problem."
Recorded at Paris's iconic Studios Ferber with producer Renaud Letang (Feist, Manu Chao), aloha is Little's first album to be recorded with an outside producer. The result is his boldest, most self-assured statement yet. It's an ambitious work of vision and reflection, and an ecstatic testament to the freedom that comes from trusting the currents of life to carry you where you belong.
Listen to "mahalia":
https://youtu.be/Mpcl0_4cPns
In order to create aloha, Little began writing and assembling album demos in Petaluma, California. However, after his hard drive fried and he lost nearly a dozen detailed demos, he was forced to begin with a blank slate, leading him to write aloha in only eight days at a tiny house and its adjacent barn. While Little plays nearly every instrument on the album himself, he put his songs in the hands of an outside producer for the first time here. The entire project was an exercise in letting go, in ceding control, in surrendering to fate.
"With bluesy distorted guitar chords, a hint of Latin rhythm and perhaps a distant echo of the Zombies 'Time of the Season,' Son Little offers a genial comedown in 'hey rose'…"
— The New York Times
"Son Little (real name Aaron Earl Livingston) blends old school soul, R&B and even indie sensibilities with added charisma."
— CLASH
"The magic at the heart of Son Little's music is the way so many of his songs could be standards, but none of them could have come from anyone else."
— Afropunk
Son Little – moniker of LA's Aaron Earl Livingston – today shares "mahalia," a new single from his forthcoming album, aloha, due January 31st on ANTI-. Following previously released singles "suffer" and "hey rose," "mahalia" is infectious. The track marries sparse, distorted guitar tones with clean, dense vocal harmonies.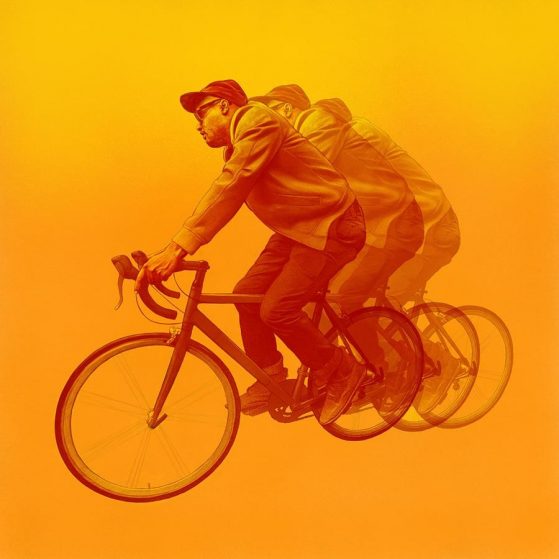 Little will tour Europe in March and April 2020. A full list of tour dates are below, with tickets available at sonlittle.com/tour.
Watch video for "suffer":
https://youtu.be/xLo0a_mKmx4

Watch video for "hey rose":
https://youtu.be/KTzEVH4f434

Pre-order aloha:
https://sonlittle.ffm.to/aloha
European Tour Dates:
Fri. March 27 – Brighton, UK @ Patterns
Sat. March 28 – London, UK @ Oslo
Mon. March 30 – Paris, FR @ La Maroquinerie
Tue. March 31 – Antwerp, BE @ Kavka VZW
Wed. April 1 – Amsterdam, NL @ Paradiso Noord
Thu. April 2 – Rotterdam, NL @ Bird
Sat. April 4 – Hamburg, DE @ Bahnhof Pauli
Sun. April 5 – Berlin, DE @ Privatclub
Mon. April 6 – Cologne, DE @ Blue Shell
Tue. April 7 – Zurich, CH @ Exil
Thu. April 9 – Zaragoza, ES @ Rock & Blues Café
Fri. April 10 – Barcelona, ES @ La Nau