FESTIVAL COMMEMORATING ONE OF THE UK'S MOST LEGENDARY GIGS TO TAKE PLACE AS PLANNED ON SATURDAY 24 JULY 2021.
With all government coronavirus restrictions due to the lift on the 19th July, the organisers of SPIKE ISLAND – THE RESURRECTION have confirmed the festival will go ahead as-planned the following weekend.
Scheduled to take place on Saturday 24th July, the one-day outdoor festival is anticipated to be one of the first major music events to take place in post-lockdown Britain.

In a statement, the Spike Island – The Resurrection Team and organisers Lightbulb Festivals say:
SPIKE ISLAND – THE RESURRECTION is a day of celebrations planned to commemorate the 30th Anniversary of the Stone Roses' era-defining gig at Spike Island, Widnes.
 
Originally planned to take place in 2020, the festival is bouncing back this year with over 85% of tickets for the 2021 fixture now sold out.
 
With its full and original line-up still intact, attendees can expect a number of further exciting surprises to be unveiled in the final weeks counting down to the festival. Stay tuned.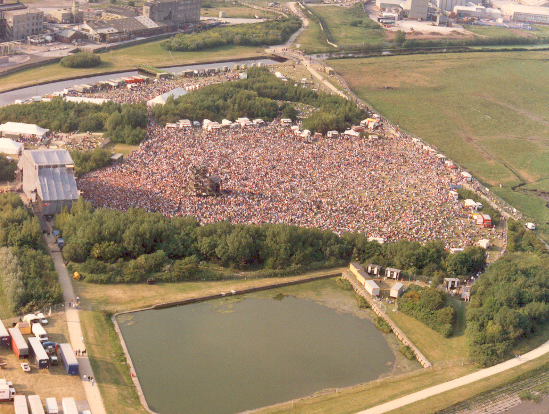 Final remaining tickets are on sale now from: www.spikeisland2021.com
 
On 24th July, SPIKE ISLAND: THE RESURRECTION invites music fans everywhere to come together at Spike Island, Widnes to rejoice in Roses and resurrections, as live music returns in emphatic style.

"One Love"

'SPIKE ISLAND – THE RESURRECTION'
WILL TAKE PLACE ON SATURDAY 24TH JULY 2021 @ SPIKE ISLAND, WIDNES, CHESHIRE
 
Spike Island – The Resurrection
Celebrating the Iconic The Stone Roses Show Over 30 Years Ago
Spike Island, Widnes, Cheshire
Sat 24th July 2021
Gates 1pm
 
Line Up:
The Clone Roses
Oas-is
The Smiths Ltd
Happy Mondaze
The James Experience
True Order (NEW ORDER TRIBUTE)
 
DJ's:
Clint Boon
Andy (808 State) **
Bez
MC Tunes **
Dave Sweetmore
 
** Played The Original Show
 
* * * * *

FOR MORE INFORMATION
 
w/ http://spikeisland2021.com