Joe Martin writes with a quality of empathy beyond his years.
His observational songwriting captures the experiences of people close to him as well as imagining the stories of those he meets in passing. The tales of friends and strangers blend seamlessly with Joe's own ponderings on life for masterfully crafted songs that paint a picture with every verse. 
Born and raised in Lancashire, UK, his sights were always set on a big future. He grew up listening to the greats and the influence of artists from Bob Dylan and Townes Van Zandt to Jason Isbell and Kacey Musgraves are evident in his sound and lyrical style. The magic of his live performance lies in his ability to connect a room of people with the emotions of a life they have not themselves lived.
Preceded by singles Heartbreak Cult and the rockier Doesn't Rain in LA, which were released to critical acclaim last year and have received continued radio support from Country Hits Radio and Chris Country, Joe Martin's new EP Bound For Lonesome exemplifies the thoughtful reflection that his songwriting is becoming known for. Written during the course of his most recent trip to Nashville in 2018, these new songs are evidence of Joe's development as an artist. While simultaneously daunting and inspiring, Joe fully immersed himself in the infectious energy of Music City, playing writers' rounds, joining co-writes and challenging himself to explore new ideas and approaches in his music.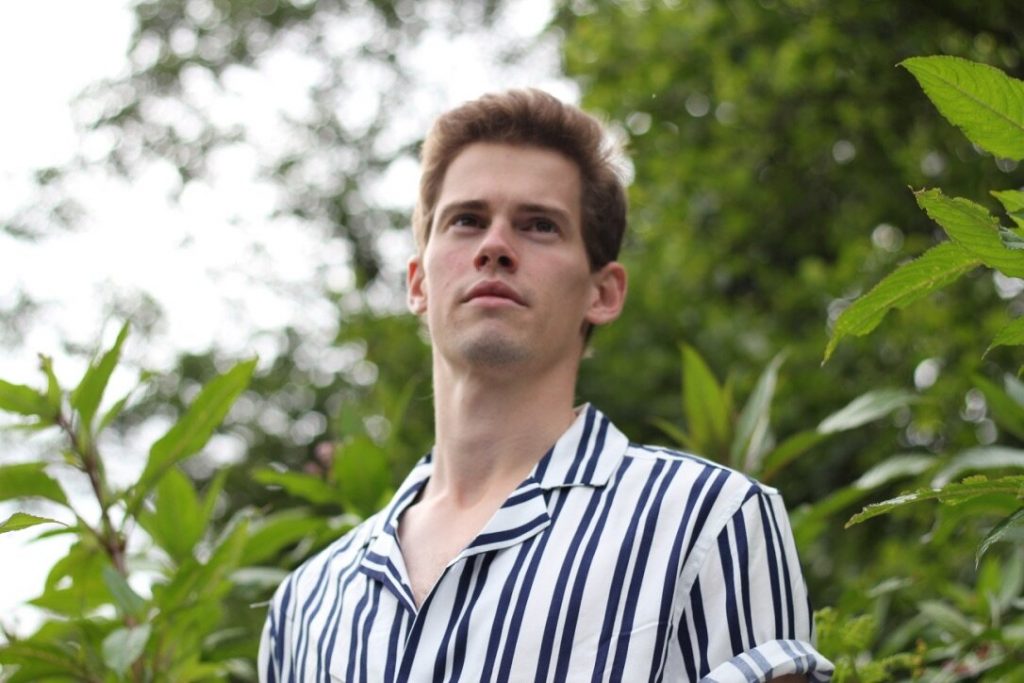 Recorded live with The Chorlton Country Club, with stunning backing vocals from Lauren Housley and effortless pedal steel from C J Hilman (Billy Bragg, Yola), each song on the EP has a raw and energetic quality. Intentionally setting out to not overthink every nuance, the production follows the lead of Nashville producer Dave Cobb and captures the honest authenticity of Joe's songwriting which is so prominent in his live performance. 
UK LIVE DATES
24 June – The Sound Lounge, Sutton, London
30 June – Barnoldswick Music and Arts Centre, Lancashire
3 July – The Velveteen Rabbit, Great Ayton, Middlesbrough
4 July – The Live Room, Saltaire, West Yorkshire
6 July – The Castle Hotel, Manchester
30 July – Buckle and Boots Country Music Festival
27 November – The Great British Folk Festival
Upon listening to the EP retrospectively, the common theme of loneliness jumped out in this collection of songs. Loneliness from heartbreak, loneliness from being left behind, or loneliness from introspection which leaves us with questions unanswered in songs like Forgotten Country Song and More Than Just Your Loving. The lyrical monologues of each track are layered in meaning, opening them up to be revisited for deeper understanding or new perspectives with every listen. While lead single Take Me Home Tonight may contain the only lyrics which overtly point back to Joe's personal experience, it's positioning as the final track on the EP is significant. It serves as a reminder that all of his songwriting is injected with some element of his own truth and ultimately comes from a place of self-reflection.
The past year has been tough on all musicians and like his peers, Joe has desperately missed performing live and connecting with his audience. During this period he has channelled his creativity into producing a new music project, A World United In Music, raising money for Alder Hey Children's Hospital. Recording a collection of collaborative albums, Joe has worked in the studio with some industry legends including Steve Cropper (co-writer, Sitting on the Dock of the Bay), Bruce Foxton (The Jam), Bev Bevan (Electric Light Orchestra), and Albert Lee (The Everly Brothers, Emmylou Harris, Patty Loveless). 
With the gradual return of live music in time for summer 2021, Joe is excited to be looking forward to a busy live schedule in the coming months. He has recently announced UK tour dates commencing in mid-June and will be making appearances at Buckle & Boots Country Music Festival, and the Great British Folk Festival, before accompanying Clearwater Creedence Revival for their Holland dates in October.