Montreux Jazz Festival today announces the unmissable programme for this year's festival, set to take place between 2 – 17 July 2021 in Montreux, Switzerland.
Set alongside beautiful Lake Geneva, surrounded by the striking Swiss Alps, the iconic 16-date festival will debut a brand-new stage, Scene Du Lac: a main stage built on the lake, giving music fans from across the world the chance to see their favourite artists in a truly unique location.

Throughout its 55 year history, Montreux Jazz Festival has hosted many of the world's greatest artists, from Miles Davis and Wu-Tang Clan to Nina Simone and Prince, as well as providing an invaluable global platform for exciting new talent and the hottest trends. The 55th edition is no exception with a brilliant lineup across two main stages despite the condensed programming and reduced capacity this year due to the Covid-19 pandemic.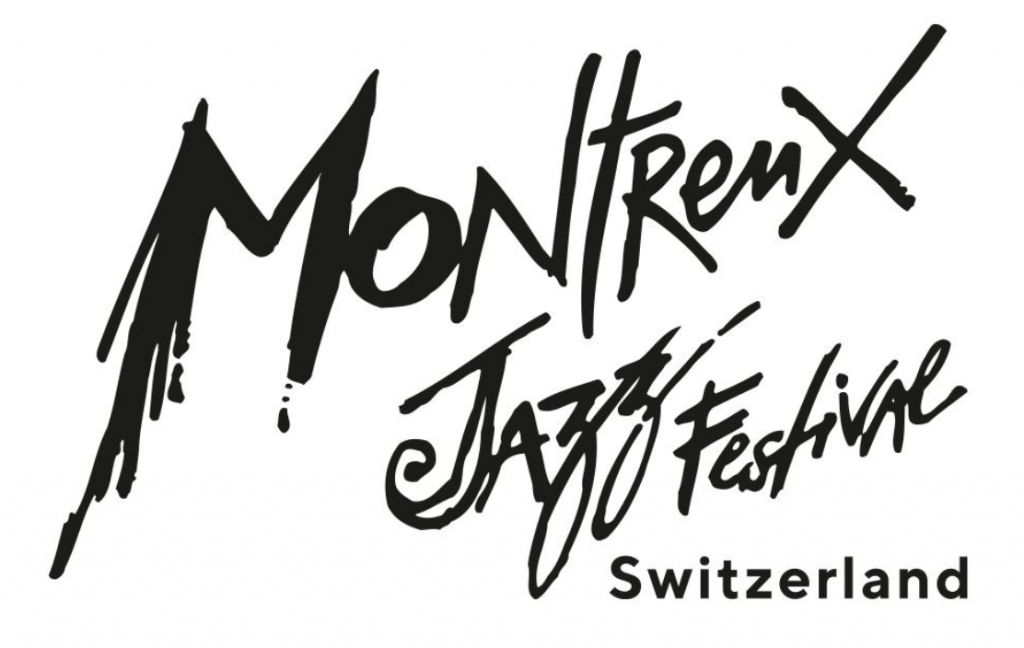 Two long-term friends of the festival will make their return to Montreux for the 2021 edition: Woodkid and soul giant Rag'n'Bone Man. A multi-award winning music video director as well as musician, Woodkid will perform his percussive masterpieces on July 3 while Rag'n'Bone Man, whose latest single 'Anywhere From Here' shot into the Top 10 in the UK chart, will appear on July 11.
 
Headlining the main stage on July 15 is woman of the hour Arlo Parks, recently named as 2021's Breakthrough Artist at this year's BRIT Awards after her album Collapsed in Sunbeams garnered huge critical acclaim. Meanwhile, rising Irish rock band Inhaler will be the first act to grace the brand-new Scene Du Lac stage with their anthemic summer-ready rock, premiering tracks from their upcoming debut album.
 
The Scene du Lac will also feature performances from several Montreux Jazz Festival Spotlight artists, who were chosen at the start of the year by the festival as Artists to Watch in 2021. Priya Ragu will make her festival debut on July 8 alongside Argentine artist Nathy Peluso, whose fiery blend of soul, jazz and urbano will have the whole festival moving. Meanwhile, Yseult, who picked up the award for the best newcomer at Victoires de la Musique (the French Grammys), will perform her transformative take on pop on on July 6, surrounded by the splendour of the lake and mountains.
 


The Scene Du Lac stage will also play host to huge number of genre-bending and bold artists, from Turkish psych-rockers Altin Gün and trumpet master Ibrahim Maalouf to minimal pop artist Oklou and the father of Italian blues Zucchero.
 
Over at the Petit Théâtre, housed within the Montreux Palace, there are even more established and emerging artists on show with an exceptional programme dedicated to jazz and soul music.
 
Flying the flag for UK jazz, there is a supreme line-up of some of the most innovative artists on the circuit. On July 5, one of the most celebrated figures of the internationally recognised scene, Nubya Garcia, will showcase her breathtaking talent, performing tracks from her praised 2020 album The Source. Groove-heavy collective Steam Down, another MJF Spotlight-tipped act, will join Garcia with their hip-hop inflected beats and, on July 10, Alfa Mistwill leave crowds in awe with his slick piano prowess, fresh from the April release of his latest record, Bring Backs.
 
Swapping warehouses for the dazzling Montreux Palace, techno titan Jeff Mills will perform alongside Tony Allen collaborator Jean-Phi Dary on July 8 as their new project, The Paradox, an experimental, heady mix of club-ready bass and enthralling jazz melodies. Elsewhere, afro-jazz group Nubiyan Twist will have the whole theatre dancing while Yussef Dayes, Rocco Palladino and Charlie Stacey will make their anticipated return as the Yussef Dayes Trio. 
 
Raoul Midón will deliver a true guitar masterclass with other Petit Théâtre highlights including the downtempo flow of Belgian rappers YellowStraps and Grammy nominated jazz pianist Fred Hersch.


Tickets for this year's festival will be on sale from June 8 via the Montreux Jazz Festival website.
In April, it was announced the festival will return for 2021 with a limited capacity and a brand new stage, the Scene Du Lac. Built 25 metres from the shore, the lake stage realises a long-held wish of the festival's late founder, Claude Nobs, framed by the the lake and the Alps with a tiered terrace that can accommodate a seated audience of up to 500. For fans unable to experience the festival in-person, the Scene Du Lac stage will livestreamed free of charge via music video platform Qello Concerts by Stingray, so anyone, wherever they are, can enjoy the magic of Montreux Jazz Festival.
 
As well as the Scene Du Lac and the Petit Théâtre, there are two free-to-watch stages: The Grand Hall of the Montreux Palace, which features  jam sessions every evening, and the Palace Gardens, dedicated to impromptu acoustic showcases, chilled DJ sets as well as a beer garden and a cocktail bar. In total, this 55th edition brings together artists from 14 different countries.


Tickets for this year's festival will be on sale from June 8 via the Montreux Jazz Festival website.

Facebook           @montreuxjazzfestival
Twitter                @MontreuxJazz
Instagram           @montreuxjazzfestival
Programme Information: 

2-17 July 2021
Stage: Scene Du Lac
 
Date                Artists
Fri 2                 Inhaler; Annie Taylor
Sat 3                Woodkid (two performances, 18:00 and 21:00)
Sun 4               Hermanos Gutiérrez, Delgres
Mon 5              Ibrahim Maalouf (two performances, 18:00 and 21:00)
Tue 6               Yseult (piano set); Oscar Anton
Wed 7              Sofiane Pamart; Oklou
Thu 8               Nathy Peluso; Priya Ragu
Fri 9                 Brandão Faber Hunger (two performances, 18:00 and 21:00)
Sat 10              Sam Fischer
Sun 11             Rag'n'Bone Man (two performances, 18:00 and 21:00)
Mon 12            Zucchero
Tue 13             Zucchero
Wed 14            Altin Gün; Yet No Yokai
Thu 15             Arlo Parks; Arma Jackson
Fri 16               Fatoumata Diawara; Lass
Sat 17              Kid Francescoli; S+C+A+R+R
Stage: Petit Theatre
 
Date                Artists
Fri 2                 Raul Midón; Charlotte Grace
Sat 3                Christian Sands 100%; Gaidaa
Sun 4               Crystal Murray; YellowStraps
Mon 5              Nubya Garcia; Steam Down
Tue 6               Roberto Fonseca; Kali Trio
Wed 7              Forq; Sarah McCoy
Thu 8               Jeff Mills & Jean-Phi Dary – The Paradox; Kety Fusco
Fri 9                 Ballaké Sissoko & Vincent Ségal; Sha
Sat 10              Alfa Mist; Louis Matute
Sun 11             Isfar Sarabski; Imelda Gabs
Mon 12            Fred Hersch; Afra Kane & Valentina Kaufman
Tue 13             Robben Ford & Bill Evans; Alina Amuri
Wed 14            Yussef Dayes Trio; Nnavy
Thu 15             Nubiyan Twist; Amine Mhraihi & Valentin Conus Duo
Fri 16               Macha Gharibian Trio; Hely
Sat 17              Jowee Omicil; Blaer