A new year – a new decade – needs a new voice. An artist with a fresh lyrical take on social issues (and social media) and troubled times (and troubled relationships). And on how, after a glass of wine or three, things are often better.
Having taken 2019 by storm, the rising artist kicks off 2020 with the announcement of her anticipated debut album, 'Hollywood Gypsy' – out 17th April on BMG. The fresh taste of what's to come on the album is new single 'Type of Girl', out now. Twinnie also announces a run of UK headline dates this March, including a show at Omeara in London on the 24th.
Recorded at Baggpipe Studios in Sweden, 'Type of Girl' is a free-spirited, sassy pop banger packed with infectious hooks and a chorus that you'll be singing for weeks. Speaking of the track Twinnie said, "I have a strong vision of who I am, and it's not anybody else's job to tell me. So that song was me saying that upfront to a future boyfriend".
Listen to 'Type of Girl' HERE
Recorded between London, Nashville and Sweden, 'Hollywood Gypsy' is a pop-country masterpiece filled with irresistible belters. The album is catchy, yet emotive and brimming with charming honest lyrics that draw you into Twinnie's world. Speaking of the album Twinnie said, "The title of the album pretty much sums me up." She continued, "I am a traveller by nature and by heritage, so I am quite free. 'Hollywood Gypsy' is about me, my life, my artistry."
The twelve-track album features the extremely hooky and Radio 2 playlisted single, 'Social Babies'; the infectiously witty track that launched her 'Better When I'm Drunk'; the anthemic 'I Love You, Now Change' written about the pressures she's faced as a new artist in the music industry; as well as 'Hollywood Gypsy'.
An amazing journey ushered Twinnie from humble beginnings in York, England to Nashville, TN. This talented country songstress, actress, and model has been co-writing with Multi Grammy Award-winning writers and producers, Nathan Chapman (Taylor Swift, Shania Twain), Dave Barns (Carrie Underwood, Marren Morris), amongst others.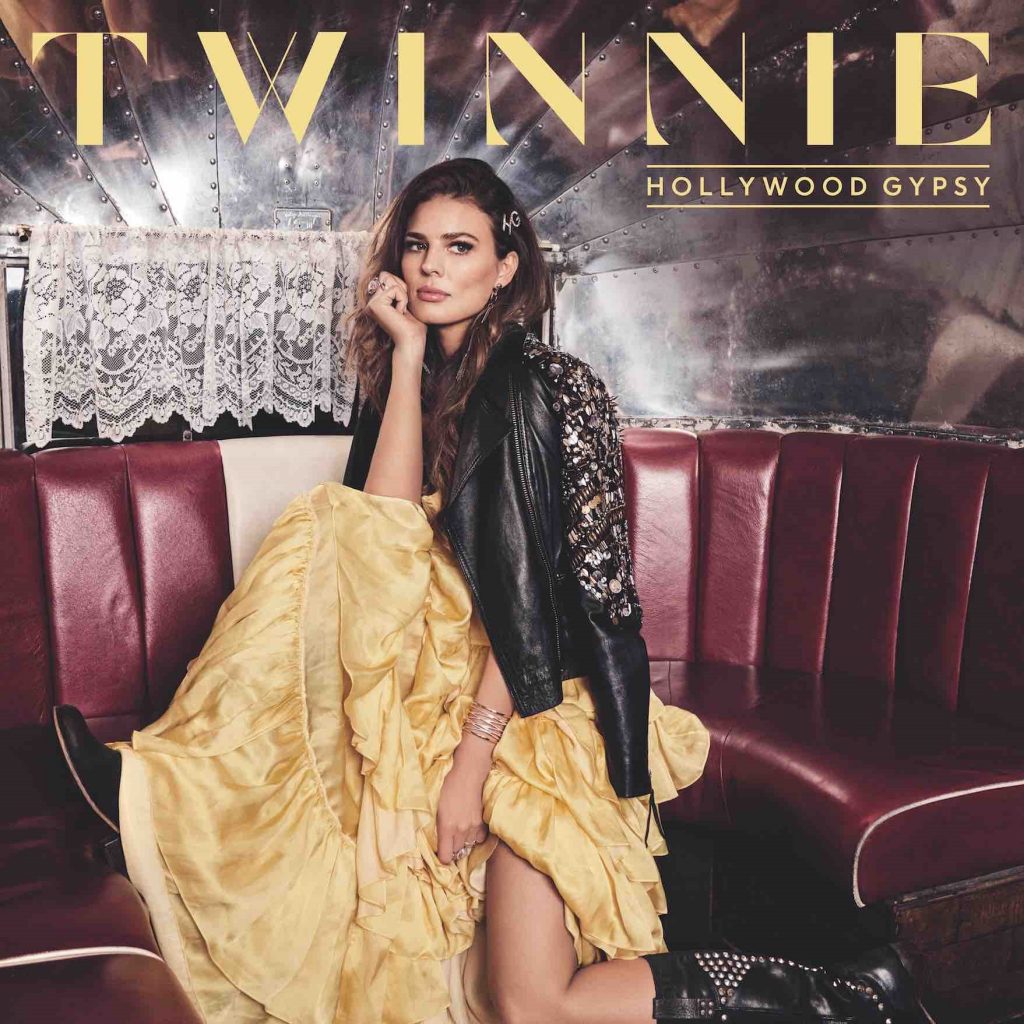 2019 saw Twinnie headline a sold-out show at The Lexington, play a set of phenomenal Country2Country shows, support the likes of Jack Savoretti and Lauren Alaina, win Best Breakthrough Act at the 2019 BCMA Awards, and appear at a host of UK festivals including main stages at The Long Road Festival and the British Country Music Festival, alongside supporting Kiefer Sutherland on his 2019 tour.
This is 2020 and this is Twinnie. Stand by to be thoroughly, wholly, brilliantly entertained.
Track Listing for 'Hollywood Gyspy'
01 Type of Girl
02 Better When I'm Drunk
03 I Love You Now Change
04 Chasing
05 Hollywood Gypsy
06 Superhero
07 More
08 Social Babies
09 Daddy Issues
10 Lie to Me
11 Feeling of Falling
12 Whiplash
Twinnie will also play her biggest headline tour to date this March, dates below. General tickets for the tour go on sale on March 22nd HERE
March
Tue 17th Glasgow, Stereo
Wed 18th Manchester, Deaf Institute
Thurs 19th Birmingham, O2 Academy3
Fri 20th Bristol, The Louisiana
Sun 22nd York, The Crescent
Tue 24th                       London, Omeara