Oooowee, Chase Rice must have made quite an impression at last year's C2C because the buzz at the packed out Shepherds Bush Empire was palpable.
On this leg of the huge Pint Of Anything Tour, Chase was being supported by two quite different acts, singer songwriter Owen Davies and country brunette bombshell gone blonde Madison Kozak.
Owen grabbed this opportunity by the horns to showcase a surprisingly powerful vocal that made the audience pause at the crowded bar and take notice. After the show Owen told us "I started out in opera at age 9 in Portugal. I carried on singing opera till I was 21". Well, that explains the strong vocal and raises the question of Country Opera.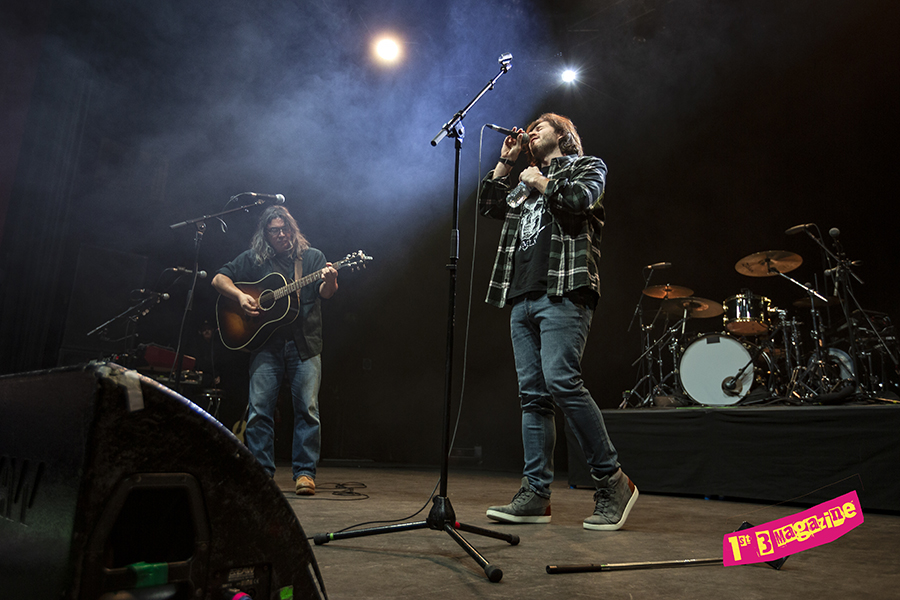 Perhaps one of the most amazing parts of Owen's journey is the story he recounts on stage about being plucked from the streets whilst busking by Chase Rice himself.  He said he passed him a couple times, tossed some money in his guitar case and finally invited him to play support at the O2 and here at Shepherds Bush. What a great thing, there's hope for all y'all.
"I am blown away at all the amazing feedback I've had for my first ever live solo gig with all my own songs" – Owen Davies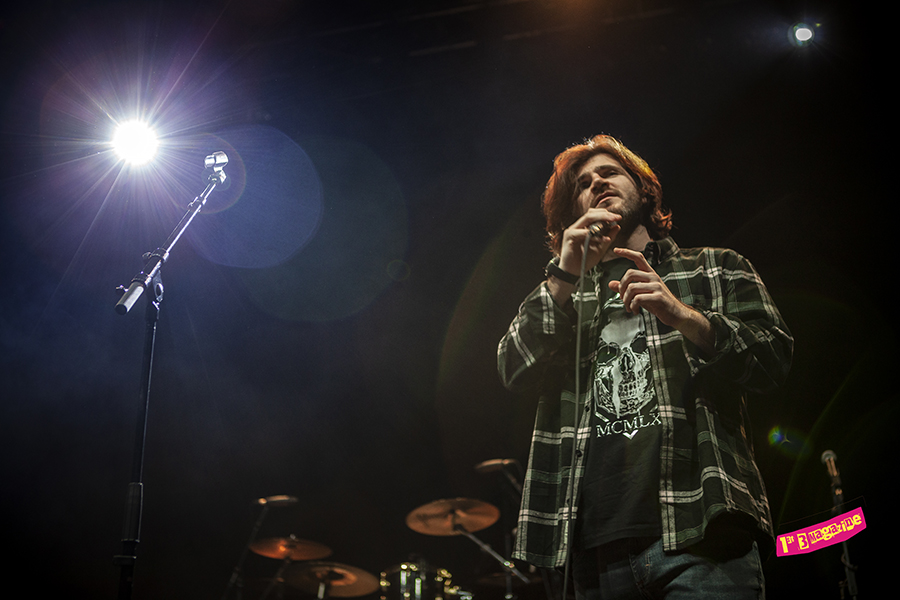 Asked about what the future holds Owen went on "Future plans? I don't have any to be honest, who knows what's next. Hopefully someone will see me and ask me to play more gigs." Let's hope so, we'd certainly like to hear more from him.
Next up was Canadian gone Nashville Madison Kozak. Decked out in glitter and snakeskin boots, she's about as cute as anything you're likely to see. She initially looked slightly vulnerable onstage with just a guitar and a little backing track but she proved that was all she needed as she motored through a set that ranged from tales of ex-boyfriends to a heartfelt number written especially for her father, who must be a very proud man.
When Madison launched into a mash up of Take Me Home, Country Roads / Wagon Wheel the whole auditorium, us included, joined in and that damned thing is still in my head three days on! If things weren't in party mode before, they sure was now. Think yourselves lucky if you've managed to see Madison at these more intimate venues, there's only one way for her career to go and that's up. Methinks this time next year it will be headline tours and main stage arenas. Watch this space.
So, it brings us to our main act. Admittedly, we were not overly familiar with Chase Rice. That being said, Rice has been on our radar, Lambs And Lions has been on replay of late and we'd been listening to a handful of tracks last year including Eyes On You which, like a frenzied pinball ball, flies all around your head just like a great song should.
Well holy cow, what a show. I guess we were unprepared and I tell you, the show just came right out and slapped us around the face, BOOM.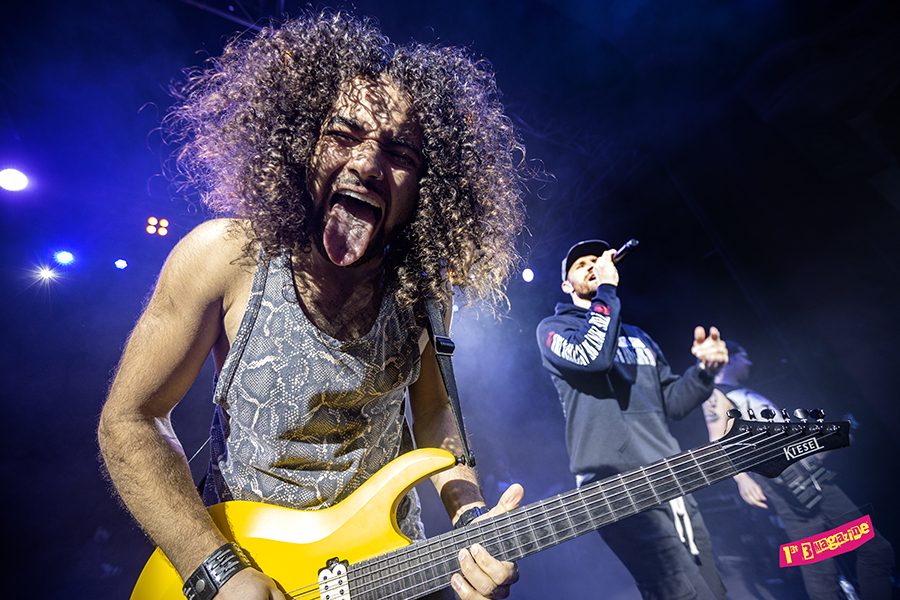 When you see John Souki et al swinging axes your brain automatically prepares for metal, Rice paces on stage looking all cool like he's about to lay down some hip-hop but then his rich tone coats everything in a sweet Molasses gloss and sends another message saying, 'No man, this is country.' It's a head f$@k for sure but in the best way.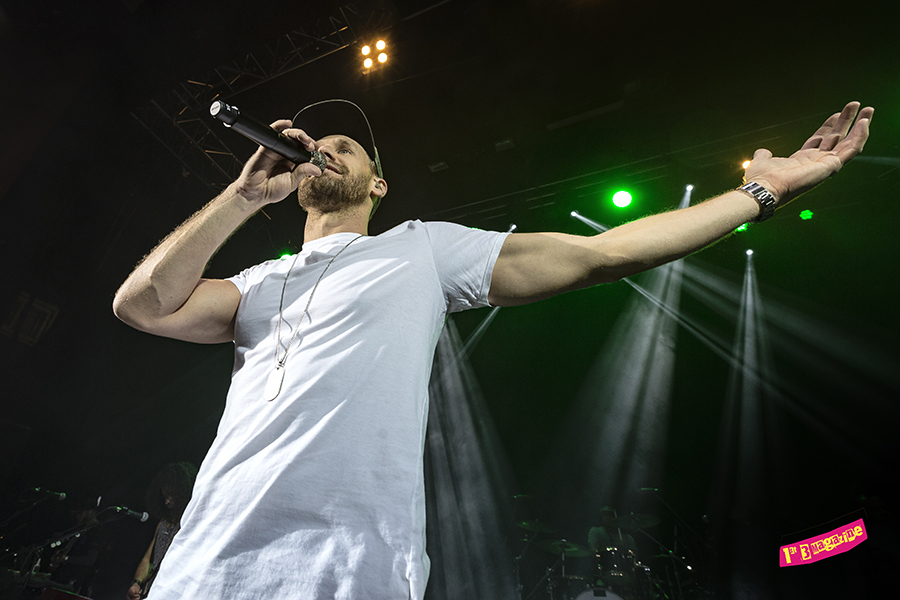 Straight in with Lions, Chase seemed to be pedal to the metal from the get go. Before you knew it he was hitting you with Jack Daniels Showed Up, the crowd were going nuts and as the band constantly showboated their guitar skills your brain still kept switching to Slayer mode.
Chase has an effortless stage presence, confident charisma, and is unafraid to share the limelight and proved it by wooing a female fan on stage with some flirty banter and then serenading her. There were plenty of other swooning ladies of all ages in the audience and he continually charmed with his boyish cheek and easy smile. A duet (Unforgettable) with Madison Kozak perhaps showed a glimpse of the future country king and queen.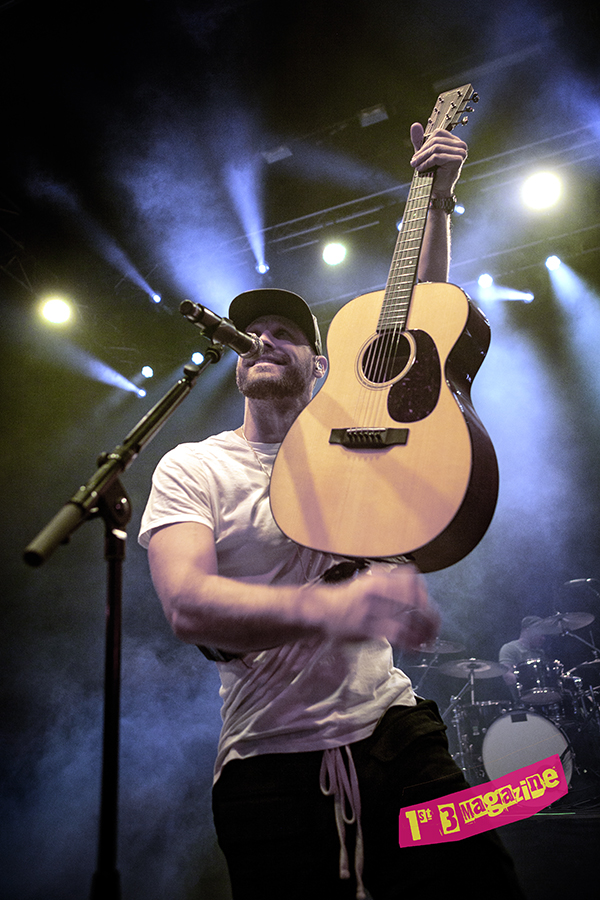 Of course, this isn't necessarily the type of country played down your local honky tonk or Hernandos Hide-a-way and there was an absence of the ol' plaid shirts and long beards in the crowd. There is however, a wonderful mix of new and old styles in the Chase Rice repertoire but this is country for the Ed Sheeran generation with a more neatly trimmed facial hair – songs that wouldn't sound out of place on mainstream radio.
"The new album is set to outsell the last"

"THE ALBUM Part 1", out NOW. #TheAlbumishere Check it out: https://chaserice.lnk.to/TheAlbumPT1FA
With traditional references peppering the poptastic sound, this is country at its most crossover. Drawing from both electric and acoustic styles, with lilting vocals over beats that wouldn't sound out of place in R&B and melodies that some of the tight trousered indie boys would down a moonshine for. Once again Country music is on the rise and Chase Rice could be the poster boy to bring it to the new masses.
All images copyright Carl Byron Batson – Not to be used in any form without prior written permission.