Atlanta-based glam punk rockers Starbenders have released a new music video for their hypnotic single "BITCHES BE WITCHES" off their latest album 'Love Potions' (out via Sumerian Records).
With a guitar riff of Tony Iommi proportions and a vocal performance that holds its own in the rock 'n' roll pantheon, Starbenders have crafted a potent spell that will certainly lure you in. The band have conjured a new offering, the "BITCHES BE WITCHES" bundle which includes a Celtic-tinged, mandolin-laced interpretation of the single available here.
There really isn't anyone else out there doing what Starbenders have been since forming in 2014: The intoxicating combination of '70s glitter and '80s glam with new wave and new romantic, seduced into this new decade by four thrilling musicians and, in frontwoman Kimi Shelter, one of the most exciting songwriters in contemporary rock & roll.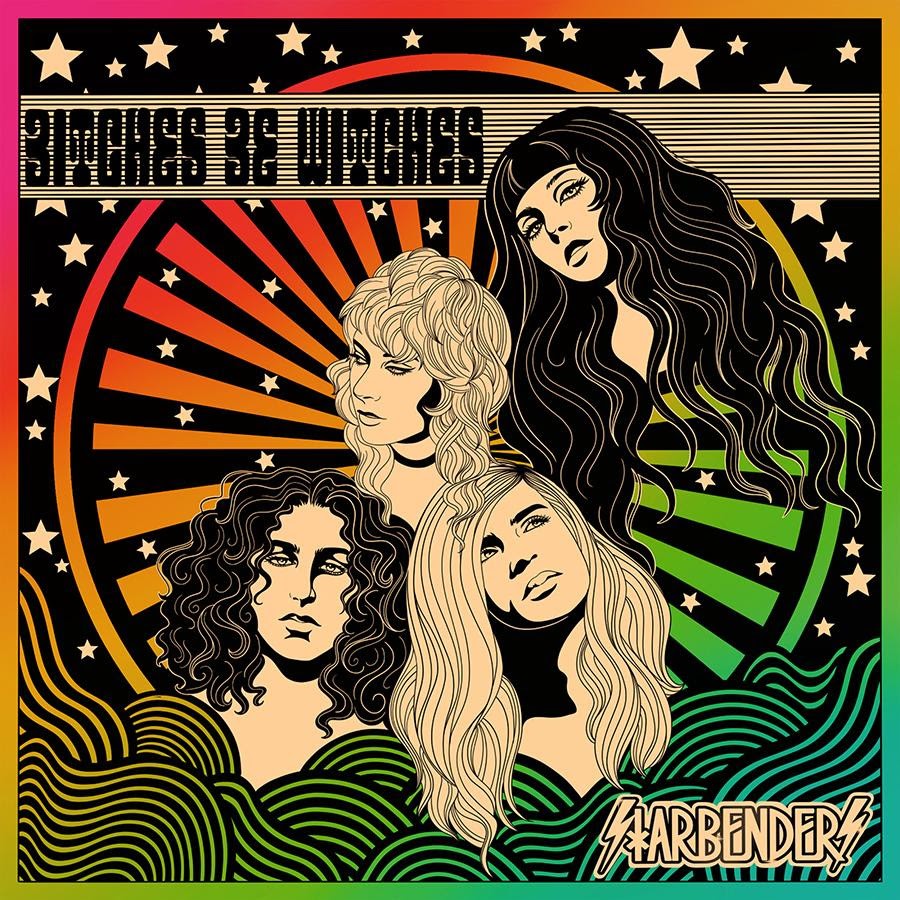 The band is completed by bassist Aaron Lecesne, guitarist Kriss Tokaji and drummer Emily Moon. The band's latest album, "Love Potions", sees Starbenders moving in a more adventurous and slightly experimental direction.